"CATERING WITH CARE" 
Due to COVID-19, the following list of restaurants has the capability of catering to your team's meal needs throughout the duration of the week.  Some are situated to deliver while others require pick-up, but none-the-less, your team will get quality nutrition with convenience and care!  Let our partners help you plan your meals during the tournament by using our "CATERING WITH CARE"! 
APPLE SPICE BOX LUNCH DELIVERY & CATERING

Apple Spice Box Lunch Delivery and Catering Company specializes in bringing you the ultimate box lunch experience. The bread is baked from scratch every single morning with no preservatives, the meats are thinly hand-sliced, the salads are made to order with the freshest ingredients and all the sandwich sauces and dressings are served on the side. The box lunches are also individually packaged and sealed for your safety. Apple Spice always has and will continue to take food safety very seriously and is following all CDC guidelines.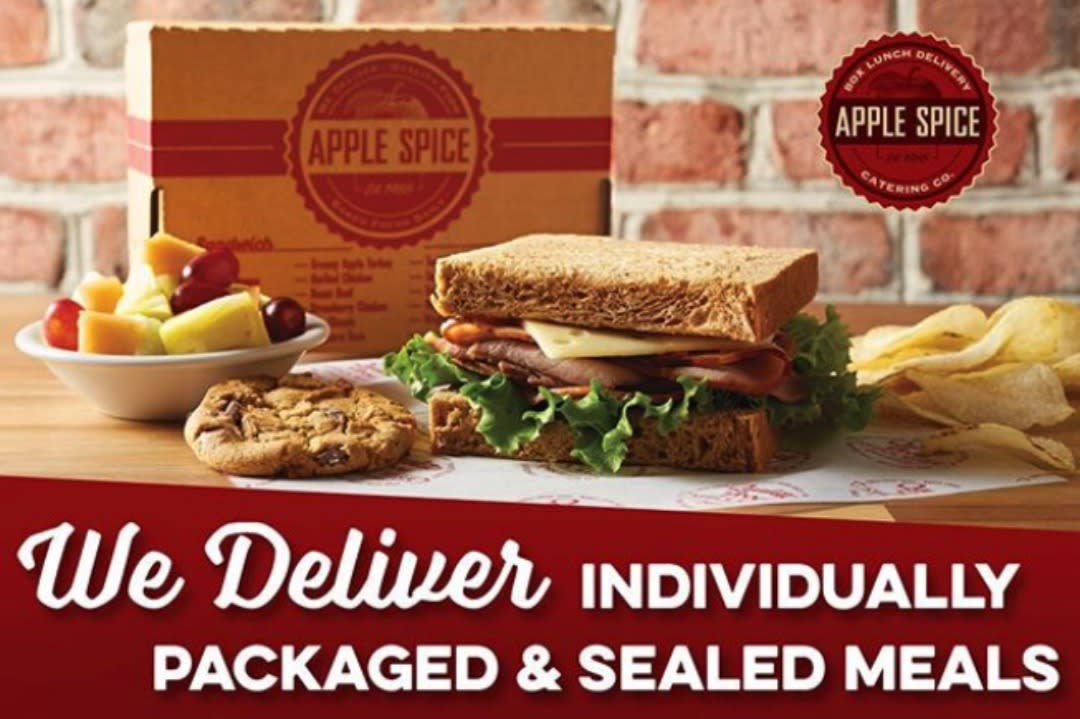 TAZIKI'S MEDITERRANEAN CAFE
Taziki's provides everything you need to gather together for a meal. Now with pickup and delivery options, catering with Taziki's is effortless. Mention USA Softball when you call to order and get 10% off your entire order! 
Catering Number: 423-779-8588
Catering Email: cateringchatt@tazikis.com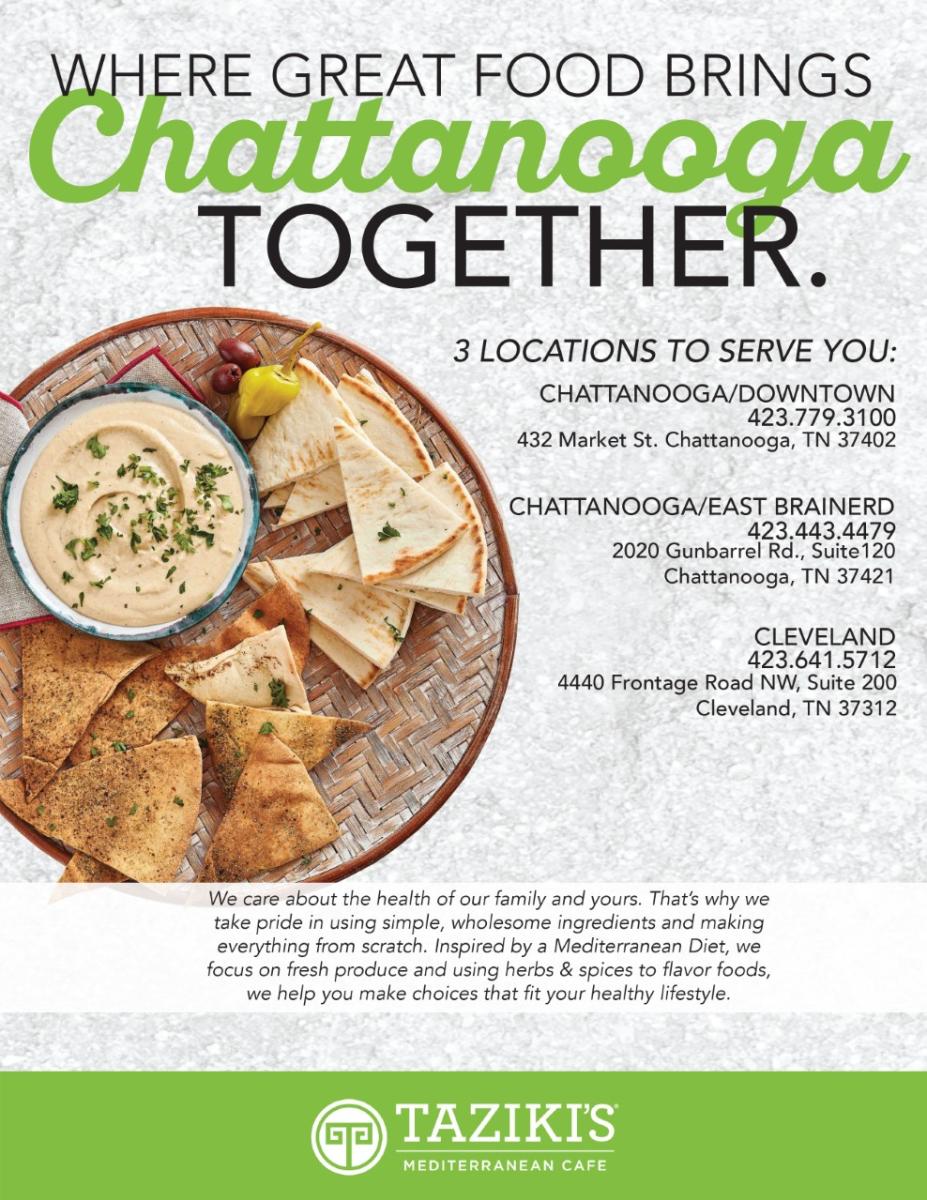 PAPA JOHN'S PIZZA
Papa John's Pizza is offering a discount to all teams and families attending the tournament! You can use code "VisitChatt" for 33% off of your online order. This is a great option for feeding your team at the park or at the hotel. Let Papa John's take care of your team meal needs.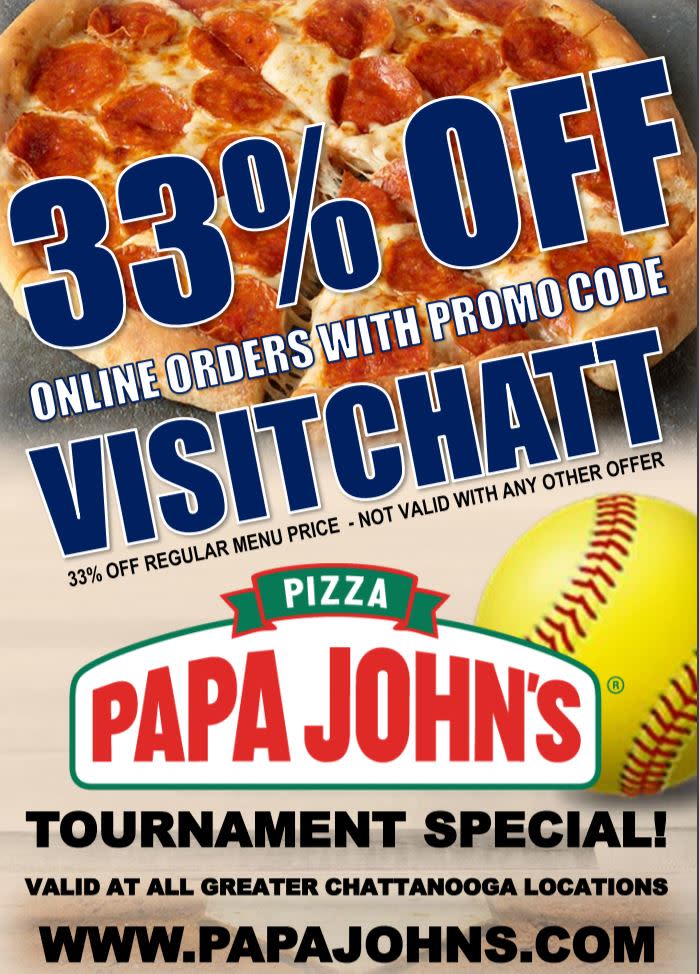 OLIVE GARDEN
Olive Garden is making ordering to-go food or quick catering easier than ever! Just order and pay online, then pull up to the store to have everything brought out to your car! 
Location: 2200 Hamilton Pl Blvd, Chattanooga, TN 37421
Phone Number: (423) 899-7707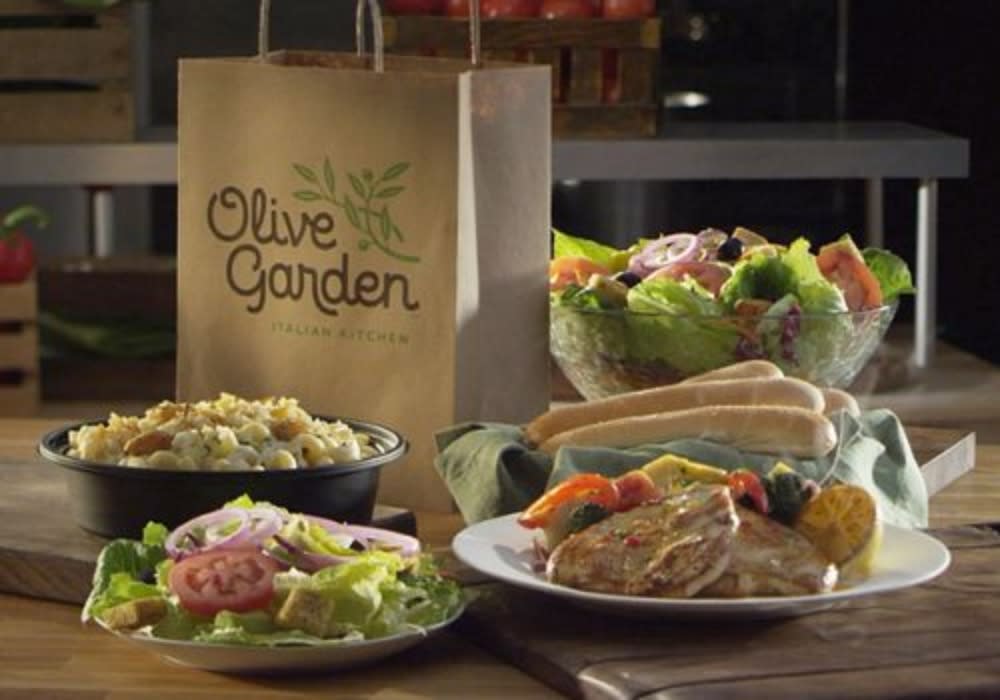 CHICK-FIL-A 
Chick-fil-A East Ridge is here for you!  Call us or place your catering orders online.  We offer a variety of trays and packaged meals to feed groups of all sizes.  For individual orders and a quick and efficient visit, please consider visiting our Drive-Thru or ordering through the Chick-fil-A App.  We would love to feed your teams and parents!"
Location: 639 Camp Jordan Pkwy, Chattanooga, TN 37412
Phone Number: (423) 498-4780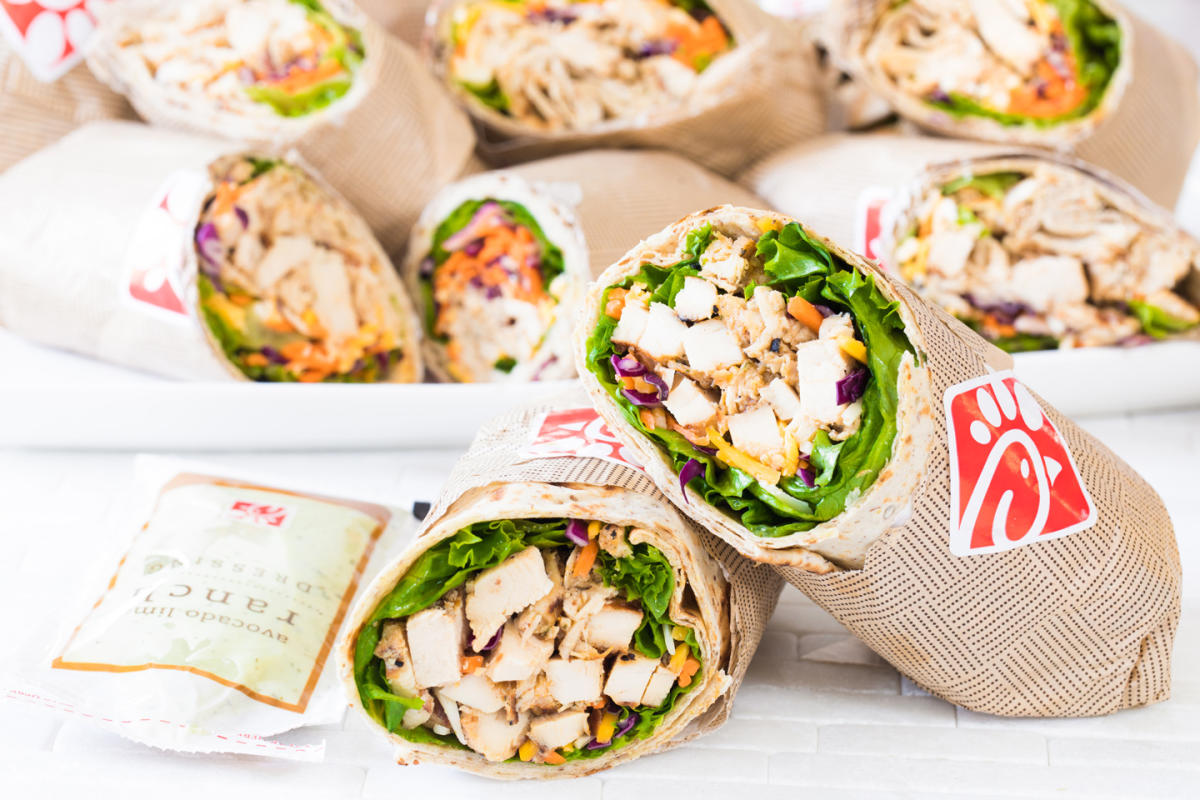 JIMMY JOHN'S 
My name is Jordan Thomas, Area Manager at the Igou Gap Jimmy John's, and I'd like to welcome you on your upcoming trip to Chattanooga for the 16U USA Softball National Championship! Jimmy John's is known for making Freaky Fast!® sandwiches using the freshest ingredients. If you're on the lookout for large group orders or catering, we'll deliver it to you Freaky Fresh!
Location: 7407 Igou Gap Rd Ste. 101, Chattanooga, TN 37421
Phone Number: (423) 803-1000