If you're sifting through search results to find top aquariums in the USA to visit, stop here. We – or rather, all of our TripAdvisor reviewers – have already done the hard work for you. Our algorithm analyzed every traveler review on our site, identifying which destinations across America were most known for their aquariums.
From the scenic West Coast to the Arizona desert to the shores of Lake Michigan, here are 15 great aquariums in the USA, perfect for kid-friendly outings, rainy afternoons, and exploring new cities across the country. There may be thousands of fish in the sea, but there's only one way to see them without heading to the ocean. In some cases, we factored in the value of the attached zoo, providing visitors a two-for-one experience.
Tennessee Aquarium | Chattanooga, TN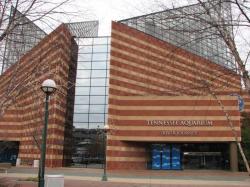 With its location on the green banks of the Tennessee River, it only makes sense that the Tennessee Aquarium in Chattanooga would have an entire River Journey building dedicated to its freshwater neighbors, constituting the most diverse exhibit of freshwater animals in the country. An equally-impressive Ocean Journey building featuring saltwater animals has this aquarium doing double duty and makes it a top USA aquarium. A Chattanooga city tour lets you explore the beautiful waterfront for a chance to see animals like river otters in the wild before heading into the exhibits.
Click here to read the full article.
Published by TripAdvisor on March 1, 2018: Written by TripAdvisor