Forget Memphis and Nashville: Now's the time to visit Chattanooga
Forget everything you thought you knew about this city's food and culture. Chattanooga, Tennessee, is undergoing a renaissance and transforming its industrial past. Today, you'll find trendy, hip, and sustainable eateries and world-class attractions in a city that still retains its Southern charm and hospitality, the roots upon which it was founded.
For a smaller city, Chattanooga has more than its share of unique and, in some cases, one-of-a-kind attractions. The Chattanooga Bakery is home to the Moon Pie, the beloved marshmallow and graham cracker confection originally conceived in 1917 as a snack for coal miners. Traditionally, this is enjoyed with an ice cold RC Cola.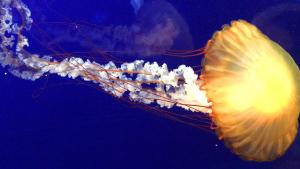 Other claims to fame include the Walnut Street Bridge, one of the longest pedestrian bridges in the world; the Lookout Mountain Incline Railway, the world's steepest with a 72.7 percent grade; the Chattanooga Choo-Choo lobby, which houses the largest freestanding brick dome in the world; and the only towing museum found on the planet — which only makes sense in light of the fact that this city birthed the tow truck industry in 1916.
However, these notable attributes are just a prelude to a few of Chattanooga's major attractions. The Tennessee Aquarium is one of the largest freshwater aquariums in the world, and its enormous complex includes two buildings with displays and exhibits that rival any competing facilities. These include alligators, otters, penguins, "river giants" like Mekong catfish and lake sturgeon, jellyfish, a reef tank with colorful and exotic fish, a butterfly garden, and the world's only Twitter savvy electric eel — Miguel Wattson. The aquarium has also partnered with celebrity chef Alton Brown to create the Serve and Protect sustainable seafood program.
Click here to read the full article.
Published by The Daily Meal on July 19, 2017: Written by: Ron Stern