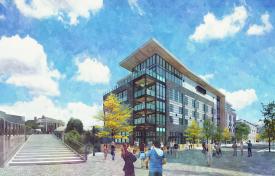 Chattanooga has quickly become a booming meeting destination, especially with its impressive offering of free Wi-Fi, touted as the fastest in the Western Hemisphere.
With new property openings and renovations in 2018, Chattanooga will add more than 500 rooms to its current downtown inventory of 2,200. Here are five properties to have on your radar when booking meetings in the coming year.
Click here to read the full article.
Published by Prevue Meetings on Jan. 11, 2018: Written by Jessie Fetterling