Lonely Planet's travel experts scoured the States to bring you our top 10 underrated, rejuvenated and out-of-this-world spots to visit in 2018. From natural wonders and captivating coastlines to up-and-coming cities, these destinations promise big things this year.
We asked our experts for their insider perspectives on what makes these places great. Some recalled stories of their favorite visits, while others offered new reasons to return. Each of the stories that follow captures what's special about this year's picks – and why they're the Best in the U.S.
Chattanooga, Tennessee
How a downtown hostel helped redefine Chattanooga and turn the city into the next great adventure destination.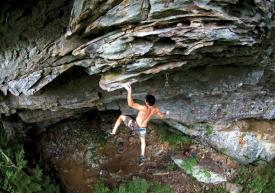 There's no sugarcoating it: the U.S. is not exactly a haven for backpackers. Except for a few gems here  and there in the top-destination cities, finding a great hostel is difficult, which is why walking into Chattanooga's Crash Pad – the world's first hostel to earn Leadership in Energy and Environmental  Design's highest rating for green construction – is all the more remarkable. From the outside, it's a striking structure of wood and bricks 95 percent fashioned from reincarnated materials from the site's previous building. Inside, rich hardwoods and exposed concrete marry to create a warm and world-class 4,300-square-foot property with a boutique hotel ambiance that skirts a fine line between homey and hipster.
Click here to read the full article.
Published by Lonely Planet Spring 2018: Written by Kevin Raub