Chattanooga, Tenn. Sept. 19, 2018 – The Chattanooga Convention & Visitors Bureau will host the first Chattanooga Tourism Summit – the largest celebration of tourism in the region. The Summit will be held on Tuesday, Oct. 9, 2018, from 11:30 a.m.-1 p.m. at the Chattanooga Convention Center. This event replaces the former CVB annual meeting.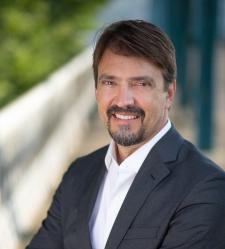 This year's Summit includes lunch, live music by local musician Rick Rushing, and the brand new EXPO featuring a variety of travel and tourism-related businesses. Barry White, the new president & chief executive officer of the CVB, will be sharing the importance of tourism in our community and the organization's vision for tourism over the next few years.
White said, "We are thrilled to be hosting this type of event for the tourism industry and our community partners. Tourism is a major economic driver in our region and we're proud to work with so many incredible people that collectively create authentic Chattanooga experiences."
The first Chattanooga Tourism Summit's keynote speaker is Bill Geist, chief instigator at DMOproz, a firm specializing in strategic planning, marketing, governance, and legislative issues for convention and visitor bureaus, tourism-focused chambers of commerce, economic development organizations, and communities.
Geist's vast experience includes working with more than 200 destination marketing organizations and communities; creating and hosting an innovative distance learning series DMOU.com (Destination Marketing Organization University); holding various management and programming roles with broadcast media in the Chicago area; leading several convention and visitors bureaus; and writing Destination Leadership, a deeper and updated version of his first book, Destination Leadership for Boards.
Registration for the Chattanooga Tourism Summit is available online and includes the full details on the following Chattanooga Tourism Summit partnership opportunities: Tourism Champion, Tourism Sponsor, Table of 8, Individual Ticket­, and Exhibitor (new for 2018).
# # #
ABOUT THE CHATTANOOGA CONVENTION AND VISITORS BUREAU
The Chattanooga Convention and Visitors Bureau promotes and develops visitor experiences for our community's economic and social prosperity. chattanoogafun.com