It's technically still winter, but Atlanta begs to differ. Thanks to warm days and early blooms, you can savor the unseasonably spring-like weather at these events, whether they're all about flowers, the luck of the Irish, cotton candy and Fair fare, or even what it's like to spend 50 days in space.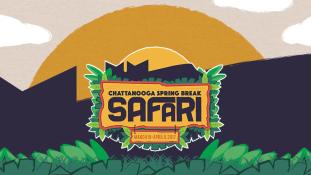 March 10 (and beyond): Chattanooga Spring Break Safari
Families can discover more about Chattanooga on an exciting Scavenger Hunt! Explore the city and complete each Scavenger Hunt at your own pace. Solve the clues together or if you get stuck, you can ask someone at the attraction or check out the answers at the end of the guide. Kids will receive special prizes when they show images of the found items to employees at the attractions for both hunts. Check out the map with all the Spring Break Safari and Scavenger Hunt locations.