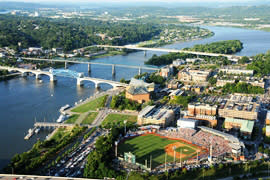 Chattanooga, TN | Friday, June 5, 2015 – After beating 63 great towns across the nation, Chattanooga proudly claims Outside magazine's prestigious 2015 Best Town Ever award. In order to be a contender in this bracket tournament, towns needed to have: great access to trails and public lands and thriving restaurants and neighborhoods. Outside magazine is the leading publication for outdoor enthusiasts. 
"The final round against Port Angeles, Washington was intense. Our votes were uncomfortably close at one point so Chattanoogan's were literally recruiting votes from around the world" said Bob Doak, president and CEO of the Chattanooga Convention & Visitors Bureau. "We are extremely excited to not only win this year's designation, but to be the first city to win it for the second time. We really do live in one of the most incredible cities in the world."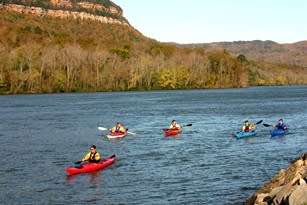 Chattanooga won the initial Best Town Ever competition in 2011. According to Outside magazine, this was the first year Chattanooga was allowed back into the contest for the top award. Chattanooga beat the competition with 52.05% of the votes, coming in at a total 67,432 votes. Port Angeles received 62,130.


Doak added, "What makes this win even better is the community pride we saw. Locals held voting parties, shared hundreds of thousands of posts on social media sites and hung up posters in their businesses. We could not have won this award without everyone's outpouring of support. And for that, we are extremely grateful."

As the newest Best Town Ever winner, Chattanooga will appear on the cover and have a feature article in the September 2015 issue of Outside magazine.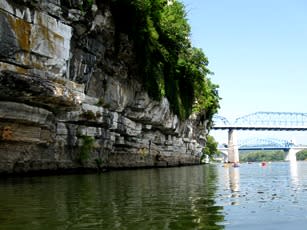 "We have received a great response from Port Angeles residents who, after learning more about Chattanooga, are planning trips to come and visit. And I've also heard from numerous Chattanoogan's who are now planning trips to see the beautiful city of Port Angeles," said Doak.