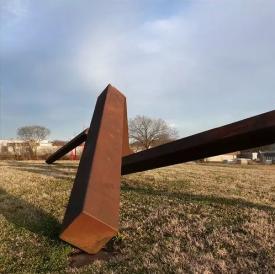 "You've arrived! GIG CITY: Home of the Nation's Fastest Internet" is the rather unsexy city slogan greeting visitors upon their arrival at the tiny airport in Chattanooga, Tenn. "Gig" refers to the status that Chatt (or Cha or the Nooga, depending on whom you ask) earned in 2010 as the first municipality in the United States to offer one gigabit fiber-optic internet speed to its citizens, and 10 gigabit to businesses that will pay premium prices. That clunky claim to fame has lured many a start-up to the Innovation District in its revitalized downtown. It was also a major factor in earning the city the No. 25 spot on the 52 Places to Go in 2018 list (I'm visiting every destination this year), even if it doesn't quite sing on a postcard.
When a city's major selling points are its internet speed and its wood-fired Choo Choo train (a phenomenon in 1880), plus a couple of new hotels, it's hard to imagine what its character might be. With a midsize population of about 177,000, Chattanooga sits right across the Tennessee border from Georgia, so close that one easily crosses state lines driving around — though the Confederate flags I saw flying high seemed to be concentrated on the Georgia side. Alabama and North Carolina aren't far, either.
"It's hard not to feel like you're on the margins when you live in a market like this," said Tim Kelly, a local business mogul and chairman of the city's popular amateur soccer club, which has drawn as many as 18,000 spectators a game. Atlanta, he explained, is a constant brain drain, and Nashville, as the state capital, gets the bulk of the government's attention and funding. "We're a little insecure about our sense of place, but I think that makes us that much more intense about it when we find it. Localism and local consciousness are really strong."
Click here to read the full article.
Published by The New York Times on Feb. 20, 2018: Written by Jada Yuan