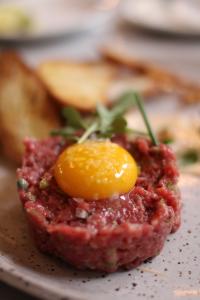 Many food enthusiasts who hit the road for a weekend escape from Atlanta usually head to Charleston. Lately, though, foodies are turning their attention, and their cars, toward Chattanooga.
A mere hour and a half northwest of Midtown and just over the Tennessee border, you'll find yourself in the Scenic City, with a beautiful walkway along the Tennessee River, a charming downtown and plenty of places to get your grub on. Recently, Chattanooga chefs have been gaining recognition for their seasonal, regionally inspired cuisine served at high levels of execution. A close-knit community of chefs and farmers means the "farm-to-table" spots actually are, and whether you're looking for fine dining or something casual, you're bound to find a fit that strikes your fancy.
Click here to read the full article.
Published by 17th South on Feb. 22, 2018: Written by Lia Picard