Georgia's capital city is known for many things, including the 1996 Olympics, the invention of the world's most popular soda, hot weather, friendly hospitality, the world's busiest international airport, and much more. But when its traffic gridlock has you longing for a slower pace, you'll discover that there are worthy Southeast destinations within easy driving distance.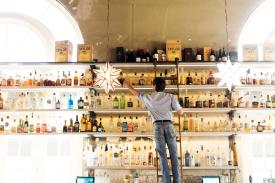 CHATTANOOGA, TENNESSEE      
Just an hour and a half northwest of Atlanta, Chattanooga is a city on the rise. The once primarily industrial city has done an about-face and is now one of the tech-savviest and greenest cities in the South (there's even a free electric shuttle to get around downtown). Set next to the Appalachian Mountains and with the sparkling Tennessee River running right through town, there are plenty of outdoor activities to draw visitors, plus cool new restaurants, boutiques, and museums to keep them coming back.
Click here to read the full article.
Published by Conde Nast Traveler on August 23, 2018: Written by Jennifer Bradley Franklin