Not long ago, if you had asked me about the first thing that came to mind when I thought about Chattanooga, Tennessee, I would have answered the Chattanooga Choo Choo. It's so iconic, that when my travel plans for Chattanooga were finally confirmed, all I could think about was old steam engines and classic black trains. I soon found out that Chattanooga is so much more. Come explore all it has to offer with me!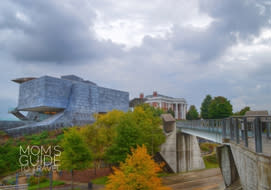 Chattanooga is a growing, vibrant city often overshadowed by neighboring Memphis and Nashville. Having been to all three, I find that Chattanooga is refreshingly unique and holds its own. I enjoyed public and private art, food, history, and beautiful outdoor attractions.

My three days in Chattanooga were packed with activities. Most of my time was spent enjoying the outdoors.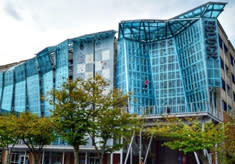 As a city girl, I don't really crave outdoorsy experiences, so Chattanooga's landscape took me by surprise. It was easy to see why it's become a playground for outdoor enthusiasts.

Seriously, how many cities do you know of that have a climbing wall on the front face of a building? As exciting as scaling an architectural art piece may seem, I personally prefer tapping into my inner Spiderwoman under a roof, above a mat.

Thankfully, High Point Climbing and Fitness, where you'll find the exterior climbing wall, also offers indoor experiences of equal difficulty. The 28,000 square foot facility is one of the nation's largest gyms. Inside you'll find an auto belay area, bouldering rooms, speed climbing and more. It's a perfect rainy-day attraction for individual climbers or a rock climbing family.
Click here to read the full article.
Published by the Huffington Post on June 30, 2015: Written by Tawanna Smith