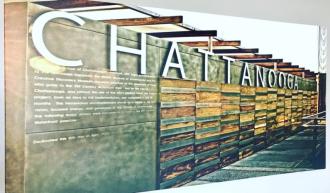 Chattanooga, Tennessee is a city teeming with potential family fun. Just over 2 hours away from several big, southern cities like Birmingham and Atlanta, Chattanooga is a perfect weekend getaway destination for families. Best of all, many of the activities for families are cost effective! As with any vacation, big or small, research is key. Keep reading to see what family friendly activities in Chattanooga, Tennessee are recommended by Traveling Mom.
Family Friendly Activities in Chattanooga, Tennessee: When planning a family vacation, what factors do you consider? Cost? Travel time? Activities at the destination in question? All of those are great ideas to consider. Sometimes vacations are week long affairs, but other times you're just searching for a weekend getaway. My family likes to take both kinds of trips as we see benefits in both long and short holidays away. We recently spent the weekend in Chattanooga, and we found it to be a very family friendly city. Read on for some of the best family friendly activities in Chattanooga, Tennessee.
Click here to read the full article.
Published by TravelingMom.com on June 11, 2017: Written by Sarah Gilliland