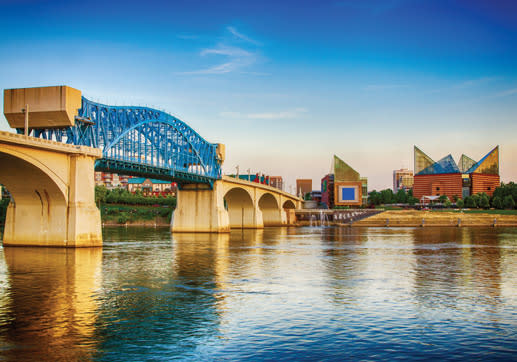 You've scrambled all over Chelsea Piers like a mountain goat on four hits of espresso. You've conquered every bit of the epic Brooklyn Boulders. You've even taken it outside and whipped Central Park's infamous Worthless Boulder. So what now? Head south, of course, to Chattanooga, where the drawls are long, the tea is sweet and the climbing flat out rocks.
It Ain't Just About the Choo-Choo Anymore
Just a couple decades ago this city of about 173,000 in southeastern Tennessee was a polluted, post-industrial mess. But thanks to a vigorous revitalization plan, Chattanooga is now one of the nation's premier places to play. The Tennessee River runs right through downtown and just a quick drive away there's world-class hang gliding off Lookout Mountain, 57 trail heads to explore and gold medal whitewater on the Ocoee River, site of the 1996 Atlanta Olympics rafting event.
Rock It Real Good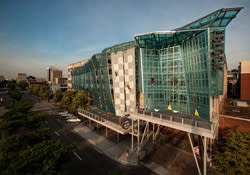 Even sweeter are Chattanooga's opportunities for climbing. The sandstone is superb, making the area's single pitch route climbing and bouldering some of the best in North America. The routes are steep, with abundantly featured rock, so even the easiest often offer overhangs with large handholds, just like in your favorite gym.
Speaking of fitness facilities, Chattanooga is home to the country's coolest. High Point Climbing and Fitness, which debuted in late 2013, features a jaw-dropping 30,000 square feet of climbing surface with auto belay, lead and top rope walls, two bouldering areas and speed climbing walls. There's a Kid Zone, aerobic, weight and yoga rooms and a climbing school that serves up classes, coaching, and guiding services for novices to experts.
Click here to read the full article.
Published by Gothamist on May 20, 2015: Written By Jill Gleeson