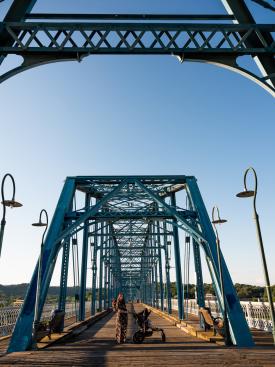 So, admittedly my wife and I are a little crazy. We're both in our early 30's and we have 5 kids. That's right…..five. Why? Well, there are many reasons (love, a feeling of calling, trying to take over the world, etc.), but I think the best reason is summarized in the documentary Danielson: A Family Movie - "We just wanted more people in the party."
Whenever we talk with people about what it's like having kids, there is a sentiment we often hear that goes something like this: "We want to have kids at some point, but we really want to travel before we do." I can totally understand this thinking (and can completely affirm the need to get away sometimes, either alone or just with your partner), but I would love to speak into a myth this thought often leads to, namely: once you have kids, your traveling days are over.
This is simply not true. Now, is it more difficult? Ummm, yeah. Do you have to take more stuff with you? Yep. Does a five-hour drive quickly become a seven- or nine-hour trip? You bet. Is it worth it? Without a doubt. And the greatest treat for any traveler is visiting a place that feels like it was made to include everyone from the solo explorer to our crazy little army. Chattanooga, Tennessee, is one of those places. Recently, we loaded up the minivan and made the drive north from Birmingham, Alabama, and we would love to share our recommendations and tips on how to navigate this incredible river city:
Click here to read the full article.
Published by Good Grit on August 13, 2018: Written by Caleb Chancey