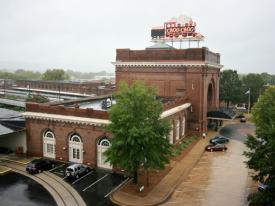 Once grand reminders of how interconnected the United States had become, train stations across the country slowly fell out of use and into disrepair in the 1960s and '70s when new transportation technology outpaced them. Luckily for some train stations, though, dedicated investors decided to revive these historic landmarks in their respective towns and cities.
Many of these places were put to new use, and their historic roots have not been forgotten — whether through fascinating docent-led tours, or by their faithfully restored vaulted ceilings and other original architectural details. Three such train stations, all members of Historic Hotels of America, have been turned into vacation getaways. Learn more about these train station-turned-hotels in Nashville, Tenn.; St. Louis, Mo; and Chattanooga, Tenn.
The Chattanooga Choo Choo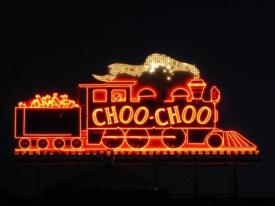 Designed by a 24-year-old architectural student from New York, The Chattanooga Choo Choo hotel (originally Terminal Station) in Tennessee was a major hub for trains pointing south between 1909 and 1970. The station originally saw more than 50 passenger trains per day and welcomed such famous guests as Presidents Woodrow Wilson, Theodore Roosevelt, and Franklin Roosevelt. The focal point of this 24-acre historic property, meant to emulate the National Park Bank of New York, is its 85-foot free-standing dome.
The station closed to the public by 1970. The building was in danger of demolition until a group of local businessmen reopened it as a unique vacation complex, and the Chattanooga Choo Choo became one of the city's first historic preservation projects.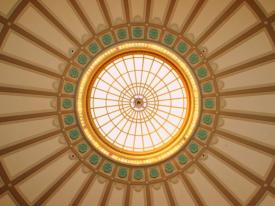 A group of Chattanooga investors called the Choo Choo partners renovated the complex in 1989 and again in 2014 to include new restaurants, music venues, and an on-site apartment conversion. Now, guests can choose between traditional rooms in the MacArthur Building and the unique Pullman Train Car guest rooms, which are reminiscent of luxury travel accommodations from yesteryear. The hotel also donated their free-standing dome to local preservation organization Cornerstones, Inc., so that future generations can always enjoy it without fear of demolition.
One of the most interesting features of the hotel is the Chattanooga Choo Choo Train, on display renovation through July — just another example of Chattanooga's commitment to remaining one of the most charming small cities in the South.
Click here to read the full article.
Published by USA Today on May 1, 2018: Written by Carson Bear