Do revving car motors light your fire? Does vroom vroom make your heart go pitter-patter? Yes? No? No matter. You don't have to be a NASCAR fan, a gearhead, or even a car enthusiast to enjoy these motor vehicle museums in the South. The way these museums mix the historical, the odd and the just plain cool will almost certainly enthrall you.
Take it from me. I'm not a car guy and I've enjoyed visiting various motor vehicle museums in the region. I was entranced recently at Memory Lane Motorsports & Historic Auto Museum in Mooresville, N.C., a half-hour north of Charlotte, with its collection of not only vintage stock cars and other motor vehicles but also old bicycles, pedal cars, a sled or two, antique toys and the like.
Another time in Nashville, I found the Lane Motor Museum's collection of wildly exotic vehicles in a handsome interior space a real pleasure.
Jeff Lane, founder and president of Lane Motor Museum, not only understands the Southern cultural elements that went into establishing such a deep appreciation for motor vehicles in the first place but also why they should remain appreciated.
"The South is quickly establishing itself as the new center of automotive manufacturing in the U.S., so it seems fitting to have so many unique motor vehicle museums nearby to capture and document that history for the future," Lane said.
If you're into NASCAR or car racing in general as a sport, there are plenty of museums around dedicated primarily to stock car racing for you to see in the South. The Georgia Racing Hall of Fame is in Dawsonville, the big NASCAR Hall of Fame is in Charlotte, and there are multiple smaller NASCAR-centric museums and "garage" experiences in and around North Carolina's Queen City. But even if cars and trucks and such don't generally thrill you, I bet you'd enjoy at least one, maybe all, of the museums covered here.
International Towing and Recovery Hall of Fame and Museum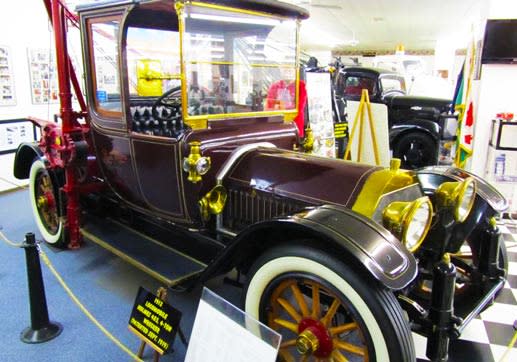 One of the most surprisingly enjoyable motor vehicle museums in the South is Chattanooga's International Towing and Recovery Hall of Fame and Museum, billed as the only museum in the world dedicated to the towing industry. If the idea makes you yawn, you might want to reconsider. It's actually a very engaging exhibit of about 20 antique and modern tow trucks along with memorabilia from the industry. And, according to museum officials, the museum houses one of the largest toy tow truck collections in the world. If you need another reason to check it out, this year marks the 100th anniversary of the tow truck.
Click here to read the full article.
Published by the Atlanta Journal-Constitution on April 29, 2016: Written by T. Wayne Waters