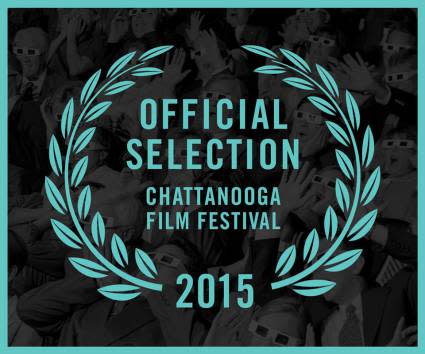 At 1am on a Friday night, Chattanooga's streets merely whisper. Most nights, if you listen closely enough, you can hear the river lapping at the mountainous shores. But tonight, the water isn't the town's main attraction, because in front of the Doubletree Inn where I'm staying, a fedora-clad Elijah Wood mulls around with a band of filmmakers who are smoking cigarettes and laughing.

Even in the dark, Wood's eyes shine remarkably bright. They're eyes made for the big screen, but he's not here filming a new movie. He's in town as one of the top billed guests for the Chattanooga Film Festival, where he's introducing the fantastic, Persian-language vampire film A Girl Walks Home Alone at Night, which he helped produce.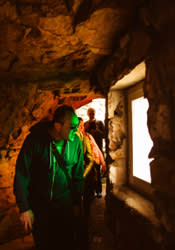 It may seem odd, but from April 2nd to the 5th, Chattanooga's more star-studded than a Wes Anderson flick. Tourists catch glimpses of Wood along with Pat Healy, Bobcat Goldthwait, Joe Bob Briggs, Rick Clark, and Kyle Kinane, among others. The high-powered group of actors, directors, musicians, and comedians are here to attend and support the festival, which, in its second year, is the Southern Sundance. Given my experience at this year's fest, I wouldn't find it surprising if the Chattanooga Film Festival one day surpassed its elder cousin in the North.


Which, in some ways, is the goal of Chris Dortch, the young film fanatic—in the best sense—at the helm of the festival. This past year he and a few CFF volunteers attended Sundance, both to vet films for CFF and to watch the pros in action. They returned with the same gripes Sundance attendees have every year: There are great movies but no sense of community. It's simply too spread out.

Thanks to Dortch's planning, CFF doesn't have that issue, for several reasons.

This year's films showed on few screens at a local Carmike. Next to the theatre towered a tent, where attendees could find a bar serving Chattanooga Whiskey—side note: Every bar, festival party, and restaurant fervently supports its own city by offering this incredible whiskey, a truly heartening display of solidarity—alongside a few movie-themed pinball machines, lounge chairs, movie fans and makers.
Click here to read the full article.
Published by Southern Living on June 24, 2015​: Written by Travis M. Andrews