Media Alert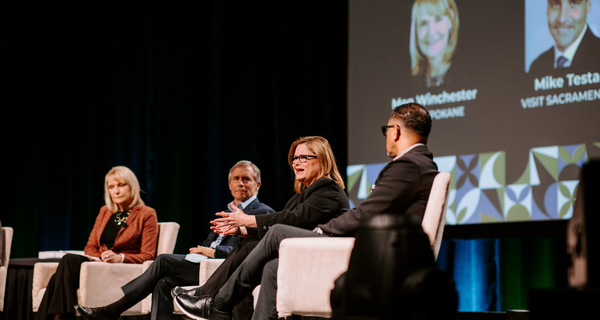 WHAT: Chattanooga will be hosting the Religious Conference Management Association's (RCMA) annual Emerge 2023 Conference Jan. 24-26, 2023. This will be the first time the group returns to Tennessee; the first and only time was in 1982 in Nashville. Emerge 2023 is estimated to generate a total economic impact of $1.6 million in our community.
WHEN: Tuesday, Jan. 24 | 8:00 a.m. - 8:30 p.m.
Wednesday, Jan. 25 | 8:00 a.m. - 5:00 p.m.
Thursday, Jan. 26 | 8:00 a.m. - 8:30 p.m.
WHERE: Conference and activities will be held at the Chattanooga Convention Center and various locations throughout the city.
DETAILS: Why is this group important to Chattanooga and Tennessee?
National event drawing attendees from across the U.S.
Estimated attendees: Over 700 (of those, 350 meeting planners that can bring group business to Chattanooga as well as Tennessee).
Meeting planner attendees plan and host events ranging in size from 10–50,000 attendees.
Closing event entertainment: Blessing Offor
Various local partners (attractions, city organizations and local musical artists) assisting with enhanced experiences.
RCMA attendees are doing community outreach projects with the following three local nonprofits:

Read 20: Donating books and bookcases
Chambliss Center for Children: Sorting, organizing, and general maintenance 
Sleep in Heavenly Peace: Building 75 beds
---
RCMA, founded in 1972, is a professional, nonprofit, multifaith organization comprised of individuals responsible for planning and/or managing meetings, tutorials, conferences, conventions, and assemblies for their religious organizations. Emerge is the world's largest faith-based events association conference providing unique experiences for attendees at all levels of engagement. Conference attendees participate in general sessions, educational breakout sessions, an expo, community outreach projects, and networking and fellowship opportunities. RCMA 2023 Emerge Conference
The Chattanooga Tourism Co. serves the community by using visitor-generated funds to inspire people to visit and connect them with authentic Chattanooga experiences. Visitor spending contributes to a quality of place, resident savings, thriving local businesses, job creation, capital investment, and public services including education and safety. The 700+ Tourism Co. partners represent a variety of industries including lodging, dining, food and beverage, attractions, manufacturing, finance, government, healthcare, retail, and more. VisitChattanooga.com      
MEDIA CONTACT:   
Hannah Hammon   
Public Relations Manager   
Cell: 256-996-5788   
hannah@chattanoogatourism.com