From waterparks and theme parks to museums and performance spaces, travelers were treated to a host of new attractions in 2017. With the help of a panel of travel experts, we combed the country for the best new attractions of the year, then asked our readers to vote for their favorites from a pool of 20 nominees.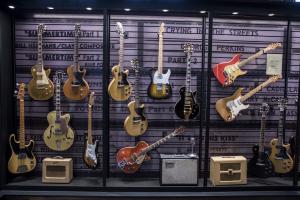 SONGBIRDS GUITAR MUSEUM
Chattanooga, Tenn.
Music history comes alive in Chattanooga's new Songbirds Guitar Museum, where the storied 4,000-year history of the guitar is traced through a collection of rare and vintage instruments, as well as exhibits highlighting how the guitar developed in various regions of the United States and ultimately impacted history.
Click here to read the full article.
Published by USA Today 10Best on Jan. 5, 2018.