Artburst is Chattanooga's month-long celebration of art, artists and the blooming of color in spring. Every week you'll find events and destinations designed to stimulate the senses and bring new color and energy into the city. 
See the full list of Artburst events here and visit ARTBURSTCHATT.COM to learn more.
Follow along on social #ARTBURSTCHATT
Artburst highlights include:
April 5-8
CHATTANOOGA FILM FESTIVAL
CHATTANOOGA THEATRE CENTRE
THURSDAY-SUNDAY
The Chattanooga Film Festival loves everything about cinema: the films, filmmakers and audiences; the critics, collectors and curators; and most especially the popcorn. The first ever Chattanooga Film Festival was held in 2014, and has been quickly making a name for itself among film-lovers, filmmakers and the film industry.
April 7
SPRING IN THE PARK & SCULPTURE BURN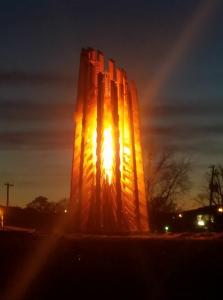 SCULPTURE FIELDS AT MONTAGUE PARK
SATURDAY 11:00 AM - 10:00 PM
It's a day of family fun on the Southside when Sculpture Fields celebrates its second anniversary with Spring in the Park. Enjoy live music, picnic from fun food trucks, visit the beer tent, experience artists creating their paintings and drawings outdoors, check out the new children's area and finish off the day with witnessing the awe-inspiring sculpture burn of a 30-foot wooden structure by artist Andrew Nigh when he sets his creation ablaze.
April 7
ART IN BLOOM
REFLECTION RIDING ABORETUM & NATURE CENTER
SATURDAY 10:00 AM - 12:00 PM
Take a nature walk with the Hunter Museum and Reflection Riding. Students will become both botanists and artists as they use field journals to record their discoveries in nature and create prints inspired by the textures, sights, sounds, and smells that accompany the blooms of spring.
April 8
BURNIN' BRIDGES MURAL JAM
4310 OAKLAND AVE, ALTON PARK
SUNDAY 2:00 PM - 4:00 PM
This year the Burnin' Bridges Mural Jam is coming to Aton Park! Planned for a massive warehouse located on Oakland Ave., this will be the biggest and most exciting Burnin' Bridges event yet. An extremely diverse group of over 25 professional mural artists from around the country will descend on Chattanooga and work their "art magic" for the Alton Park Community. On April 8th from 2 - 4pm meet the artists and see the murals at the mural jam event.  This will be the largest street art project and event of its kind ever held in Chattanooga.
April 12
ROOTED IN COLOR
COMMUNITY FOUNDATION OF GREATER CHATTANOOGA
THURSDAY 5:30 PM - 7:00 PM
Jazzanooga presents JAM Fest '18 and "Rooted in Color" an African American visual artist showcase.
April 13
MEET THE MAKERS: Sculpture & Whiskey
CHATTANOOGA WHISKEY EVENT HALL
FRIDAY 5:30 - 7:30 P.M
The Mid-South Sculpture Alliance and Public Art Chattanooga celebrate the Art on the Riverwalk - Sculpture Exhibition and invite you to meet the makers behind 4 of the 10 featured artworks in the show. Join the sculptors, Andy Light, Roger Halligan, Eric Stein and Larry Millard for an intriguing panel discussion and drinks with special guest curator and world renowned sculptor, Albert Paley.
April 13
LAURA McMILLIAN: Pounding Branch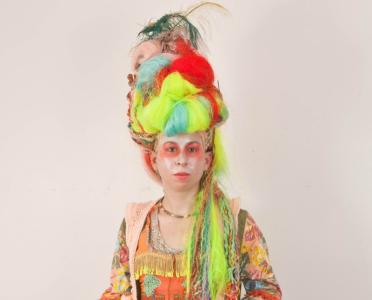 LIT ART GALLERY
FRIDAY 6:00 PM TO 10:00 PM
Join us for an opening reception of Laura McMillian's new installation and performance work developed during her time in Chattanooga with ARC: Artist Residency Chattanooga. The exhibition will be up for two weeks and after the opening, will be available by appointment at LIT Art Gallery. 
April 14
ART ON THE RIVERWALK: Bike Tour
RIVERWALK - WHELAND FOUNDRY TRAILHEAD
SATURDAY 10:00 AM - 12:00 PM
The Mid-South Sculpture Alliance (MSA) and Public Art Chattanooga invite you to join MSA president and local artist, Isaac Duncan III for a 3 mile bike ride and tour of the Art on the Riverwalk - Sculpture Exhibition. The ride will begin at the Wheland Foundry Trailhead and end at Blue Goose Hollow. Bring your own bike or rent a bike at the trailhead.
April 21
CLEAN & GREEN
WATERHOUSE PAVILION AT MILLER PLAZA
SATURDAY
From clean up to greenery efforts to temporary murals, this is your day to give back in your downtown.
Mural by: Kevin Bate
April 21
ARTFUL YOGA: Sound Sight and Sensation
HUNTER MUSEUM OF AMERICAN ART
SATURDAY 1:30 PM - 3:00 PM
Sensory for the soul, today's artful yoga will blend sight sound and sensation led by Yoga Landing  instructorAly Haugland. We'll begin with a gallery exercise followed by the yoga practice.
April 21 & 22
FOUR BRIDGES ARTS FESTIVAL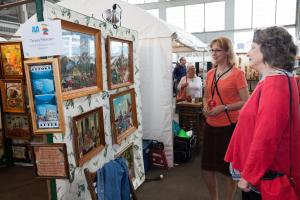 FIRST TENNESSEE PAVILION
SATURDAY & SUNDAY
4 Bridges Arts Festival (4BAF) is Chattanooga's premier outdoor cultural event. Established in 2000 by the Association for Visual Arts (AVA), 4BAF is a juried show, offering awards totally $15,000 and showcasing the creative and distinctive talents of artists from across the country. 
April 28
MEET ME AT THE PARK: "Clamber, Scramble, Traverse"
STERCHI FARM, SOUTH CHICKAMAUGA GREENWAY
SATURDAY 10 AM - 2:00 PM
Join the Trust for Public Land and the City of Chattanooga, Public Art Chattanooga and Open Spaces divisions for the opening celebration of the environmental artwork and adventure trail by artist, Adam Kuby. Come explore South Chickamauga Creek and Greenway at the beautiful Sterchi Farm park. Bike, Kayak, SUP, explore and play in this beautiful green space in the heart of East Chattanooga. Attendees will be the first to experience "Clamber, Scramble, Traverse" an adventure trail by Adam Kuby along with BBQ, music and activities with Outdoor Chattanooga.
April 28
ART 120: Scenic City Art Car Weekend
STATION STREET & CHATTANOOGA CHOO CHOO GARDENS
SATURDAY 9:00 AM - 3:00 PM & 7:00 PM - 10PM
Art 120 kicks off this year's event with a Tailgate Party & Art Car Cruise-in on Station Street from 9am-3pm. Enjoy artists, art cars, costumes, face painting, bubbles galore, and vote for which school will take home the coveted Golden Gnome Award and $500 courtesy of Rock City. The fun turns to fantasy at night in the Chattanooga Choo Choo Gardens for The Art Car Fashion Ball. Mingle among the glow of the art cars and gowns re-imagined/engineered by students from The Howard School Art Department and VWeLAb. Makeup and hair done exclusively by the talented members of The Howard School Cosmetology Department. Music, food, and fun!
SUBMIT YOUR ARTBURST EVENT HERE AND TAG CATEGORY "ARTBURST."