If Chattanooga were a businessperson, it would be an entrepreneur - with an office in a high-rise downtown building with river and mountain views and anything you need within walking distance. Since its establishment in the early 18th century, Chattanooga has been a place of hard work and innovative thinking to give us the lively city we experience today. Because of these go-getters, this year, we are honoring and celebrating several significant anniversaries for iconic staples all around town. From seeing seven states at Rock City or a show at the Tivoli Theatre to cooking with everyone's favorite cast iron skillet by Lodge Cast Iron, you can find us reminiscing through all the good times had - until it is party time!  
---
Bike Chattanooga Rides into its 10th Anniversary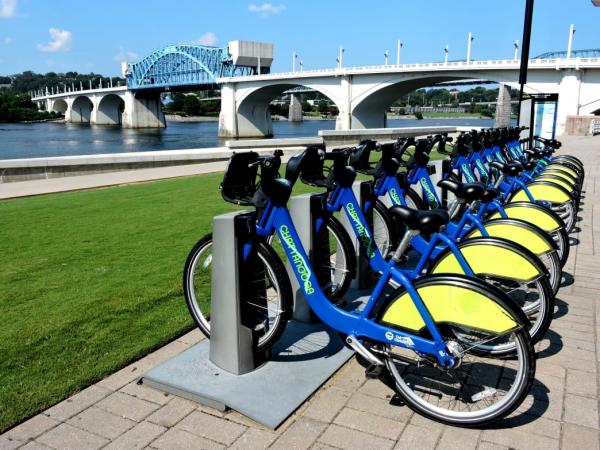 Bike Chattanooga is an eco-friendly, economical public bicycle transit system for quick, fun travel around the city. Over the last ten years, Bike Chattanooga has grown to offer over 400 bicycles at over 40 stations, available 365 days a year 24/7. To celebrate a decade of bike-sharing, Bike Chatanooga is celebrating with a CYCLEdelic event on July 28, 2022, from 6:30-9 pm on the streets of downtown Chattanooga. This free event offers music, giveaways, live entertainment, and activities for the entire family. In addition, Bike Chattanooga is offering free unlimited 1-hour station-to-station trips all day! Find all the details and how you can celebrate here.
---
Tennessee Aquarium Celebrates 30 Wonderful Years 
The Tennessee Aquarium was the first completed project in Chattanooga's "Tennessee Riverpark Master Plan," published in 1985, igniting the "Renaissance on the River." To celebrate its remarkable 30-year journey, the Tennessee Aquarium hosted an all-day celebration on Saturday, April 30, 2022. 
Washed Ashore Art Exhibit
From April 16 - to October 30, more than one dozen artistic installations of aquatic animals made out of recovered plastic debris will be exhibited throughout the campus of the Tennessee Aquarium and IMAX 3D Theater. Each colorful work was meticulously crafted by artists with Oregon-based nonprofit Washed Ashore using actual recovered litter to raise awareness of the threat water-borne plastic pollution poses to aquatic life.
Learn more about the exhibit here.
---
The Hunter Museum of American Art Honors 70 Years of Art Collecting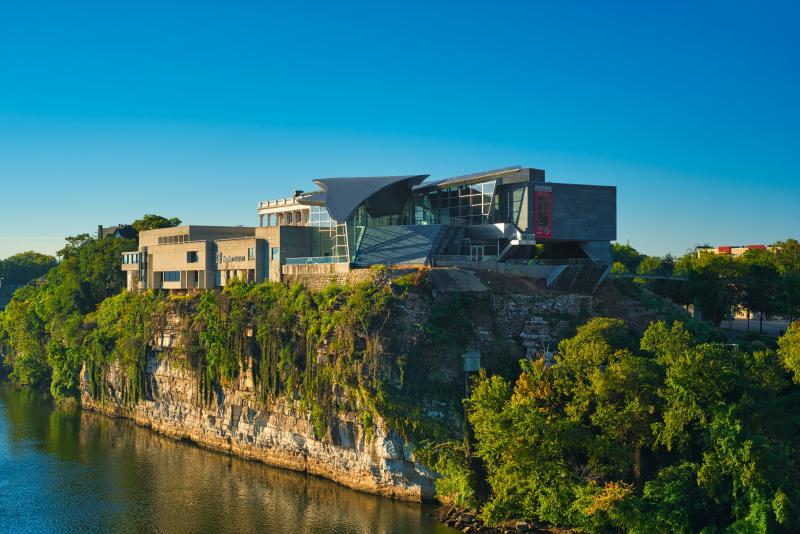 The Hunter Museum is celebrating its anniversary with a year-long focus on art collecting and lots of great new exhibits. Built on a 90-foot limestone bluff overlooking the Tennessee River, the museum showcases 100 years of architecture and houses the finest collection of American art in the Southeast. Its collection spans the history of American art from the colonial period to the present day, covering a wide variety of media, including painting, sculpture, contemporary studio glass, and crafts. 
2022 Exhibits & Special Events 
Beyond the Frame: 70 Years of Collecting showcases a wide range of the Museum's art collection and the behind-the-scenes world of museum art collecting. On view Jan. 28-May 1, 2022. 

Enchanted: A History of Fantasy Illustration, exploring centuries of fairy tales, magical spells, and Greek mythological legends. On view May 20-Sept. 5, 2022. 
Memories & Inspiration: The Kerry and C. Betty Davis Collection of African American Art, exhibiting impressive collections spanning almost 100 years of art. On view Sept. 30-Jan. 8, 2023. 
---
The Read House Hotel Commemorates 150th Anniversary all Year Long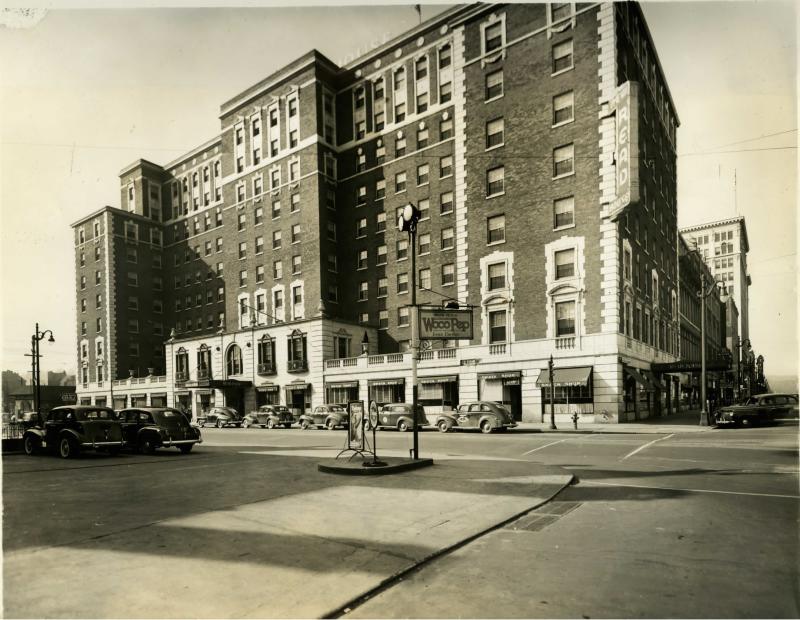 The Read House Hotel will celebrate its success as Chattanooga's premier historic hotel with a year full of celebratory events and historical displays throughout the property. Conveniently located downtown and in walking distance to the city's greatest attractions, the Read House Hotel features luxurious accommodations, a Bar & Billiards Room, and upscale dining. This Southern icon is the longest continuously operating hotel in the Southeast and specializes in 1920 splendor while catering to modern taste. 
2022 Special Events 
Special dinners in the famous Green Room featuring historic menu items from over the last 150 years. 

Commemorative time capsule with contributions from guests, staff, and locals. 

Special discounted rate of $150 per night in the Historic Tower Rooms with a daily $25 dining credit (only available on select dates). 

Release of a Limited-Edition Single Barrel Straight Bourbon Whiskey, in partnership with J.W. Kelly & Co., and a house-created One Fifty Cocktail featuring the 114.8 proof Cask Strength Whiskey, Orange Curacao, Campari, Fresh Lemon Juice, and Absinthe Bitters. 
---
The Parties Won't Stop 
The following Chattanooga iconic attractions are also celebrating significant anniversaries this year. We will update their information as events are announced. 
Lookout Mountain Incline Railway 127th Anniversary 
Lodge Cast Iron 125th Anniversary 
Tivoli Theatre 101st Anniversary on March 19 
Ruby Falls 94th Anniversary of the discovery of the falls on Dec. 30 
Rock City 90th Anniversary on May 21 
Chattanooga Zoo 85th Anniversary in September 
Pickle Barrel 40th Anniversary on March 1 
Chattanooga Ghost Tours 15th Anniversary in June
Chattanooga Whiskey 10th Anniversary