The thriving classical music scene in Chattanooga includes a diverse range of options for those who like to slow things down a bit and enjoy the finer things in life. The variety of performances includes ballet, contemporary concerts, the symphony, theatrical shows, and chamber ensembles. 
 
Chattanooga Symphony and Opera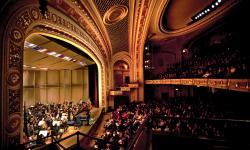 Conductor Kayoko Dan leads the Chattanooga Symphony and Opera into its 85th and most unforgettable season yet! This season, the Chattanooga Symphony and Opera has an exciting lineup showcasing music from years past to more contemporary pieces. Music from Mozart and Vivaldi, to the standards of the Swing Era, to the newest concerto from Béla Fleck, can be enjoyed this year at the Chattanooga Symphony and Opera. All shows are performed in the beautiful, historic Tivoli Theatre. Located in the heart of downtown, the Tivoli offers a once in a lifetime entertainment experience. Check out what the CSO has in store for the 2017-2018 Season. 
 
String Theory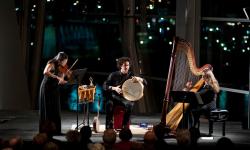 String Theory at the Hunter Museum of American Art is a music series that brings world class musicians and artists to Chattanooga to share inspiring, musical performances. This season will include six evenings of extraordinary chamber music including performances from world-renowned artists such as WindSync and Itamar Zorman! With its magnificent view of the Tennessee River, the Walnut Street Bridge, and the North Shore district, the Hunter Museum provides the perfect, intimate setting for this event. Check out what String Theory has in store for Season Nine.

John Hamm Performing Arts Series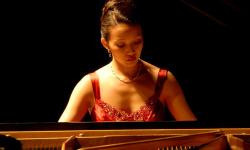 Dr. John Hamm served as a member of the Covenant College Music Department on Lookout Mountain for over thirty years. Named in his honor, the John Hamm Performing Arts Series brings world-class talent to the Scenic City for a music education experience unlike any other. Check out what is in store for this season. 

UTC Performing Arts Series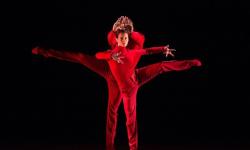 If you're a fan of the performing arts, Dorothy Patten is probably a familiar name to you. Patten, who was a Chattanooga native, performed in over 30 Broadway shows, played roles in multiple television shows, and starred in a number of movies, including the 1953 classic, "Botany Bay." Today, The University of Tennessee at Chattanooga continues to carry on a decade-long tradition by honoring Patten's legendary work with the annual UTC Performing Arts Series. The series, which has events through April, includes performances from internationally renowned artists, actors, and performers. Check out the 2017-2018 Lineup.