For this upcoming season, the Chattanooga Symphony and Opera has an exciting lineup showcasing music from years past to more contemporary pieces. Music from Mozart and Vivaldi to the standards of the Swing Era to the newest concerto from Béla Fleck can be enjoyed this year at the Chattanooga Symphony and Opera.

All shows are performed in the beautiful historic Tivoli Theatre. Located in the heart of downtown, the Tivoli offers a once in a lifetime entertainment experience. Opening in 1921,  the Tivoli earned its nickname "The Jewel of the South" serving as a place for people from all over the region to gather and enjoy silent movies and Broadway shows. In 1973, the theatre was placed in the National Registry of Historic Places, solidifying its name and storied history in the books.

CSO subscriptions start at $90 and are available to purchase online at www.chattanoogasymphony.org, or by visiting the CSO box office at 701 Broad Street, or by calling 423.267.8583. Subscriber benefits include guaranteed same seats to Tivoli series concerts, free exchanges, no Tivoli Preservation fees, a 3-payment plan, additional ticket discounts, and pre-sale access to special concerts.
 
2017/2018 Season Concert Schedule

 
Kayoko Dan, Conductor: Conductor Dan first joined the CSO for the 2011-2012 season, serving as the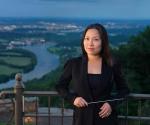 organization's 8th Music Director. Her musical fascination started at the age of three in Japan and followed her to the U.S. where she pursued a career in Music at the University of Texas. Her time in the states has been a smashing success as she is widely viewed as a strong advocate for music education, especially among youth. Her vast level of experience and talent are truly impressive.

Bob Bernhardt, Conductor: Bob Bernhardt served as the Music Director and Conductor of the Chattanooga
Symphony and Opera for nineteen seasons. He currently serves as the Principal Pops Conductor of both the Louisville Orchestra as well as the Grand Rapids Symphony. He is currently completing a residence at Lee University - and is also the Conductor of the Lee Symphony.
Opening Night! Mahler 1 - The Titan, Barnett & Company Masterworks Series
Sept. 28, 2017
This beautiful performance will feature over one hundred artists on stage in what will surely be an unbelievable performance. This piece is based on the Oscar-winning film "Crouching Tiger, Hidden Dragon." The film bridges the gap between the East and West which translates to music fantastically.
Kayoko Dan, Conductor: See description above.
Benjamin Karp, Cello: Benjamin Karp is one of the most widely known chamber artists of our time. He has multiple roles including: Professor of Music and Director of Chamber Music at the University of Kentucky School of Music, Principal Cellist in the Lexington Philharmonic Orchestra and faculty member at the Brevard Music Center in Asheville, NC. His education includes an undergrad degree in Philosophy from Yale, and a Master of Music degree from Indiana University. As a member of the Cincinnati Chamber Orchestra, he has performed in venues all over the world - and now he comes to Chattanooga.
BRITTEN: Young Person's Guide to the Orchestra
TAN DUN: Crouching Tiger Concerto
MAHLER: Symphony No. 1 (The Titan)
Music City Hitmakers, Luken Holdings Pops Series
Oct. 7, 2017
Something special is happening this week at the CSO. The CSO will be combining some of chamber music's top musicians with Nashville Grammy Award-winning songwriters for an unforgettable performance. Brett James has twenty-four number one country music hits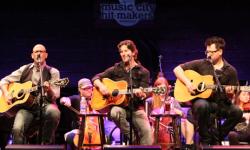 including "I Hold On" – Dierks Bentley, "Jesus Take The Wheel" – Carrie Underwood and "Mr. Know It All" – Kelly Clarkson. James will be joined by Hillary Lindsey, who has worked closely with Martina McBride, Carrie Underwood and Gweneth Paltrow. Her work with Paltrow on the movie Country Strong earned her both Golden Globe and Oscar Nominations.
Bob Bernhardt, Conductor: See description above.

Musical Tales | Conversant Group Chamber Series
Oct. 15, 2017
The Chattanooga Ballet is teaming up with the CSO to tell a lively story about happiness in - The Soldier's Tale. This story will take you on a fascinating journey through the life of a man, his fiddle and some bad decisions.
Kayoko Dan, Conductor: See description above.
Chattanooga Ballet – The Chattanooga Ballet was founded in 1973 and has been considered one of Tennessee's premier dance organizations ever since.
STRAVINSKY: The Soldier's Tale Suite
STEPHENSON: The Devil's Tale

Poulenc and Rachmaninoff | Barnett & Company Masterworks Series
Oct. 19, 2017
The works of Poulenc and Rachmaninoff will be celebrated as we take a dive into some of their most exquisite pieces. Soon after Poulenc experienced personal hardship, he began writing religious pieces. One of his most celebrated works, Gloria, is considered a sacred work, yet also has elements of lightheartedness and fun.
Kayoko Dan, Conductor: See description above.
Kathryn Frady, Soprano: Kathryn Frady is one of those performers that can do it all. Her talent is unmatched as she is able to change directions in her performances on the whim, and do it with such conviction. Serving as the General & Artistic Director and Co-Founder of Marble City Opera, Frady understands all aspects of what makes a great performance.
CSO Chorus, Darrin Hassevoort, Director: Darrin Hassevoort's voice has been praised for decades by publications from all around the world. He has been featured with the Chattanooga Symphony and Opera, Choral Arts of Chattanooga and the Atlanta Sacred Chorale to name a few. He is currently the Chorus Master for the CSO, and serves as the Dean of Humanities and Fine Arts at Chattanooga State Community College.
Southern Adventist University Bel Canto and Die Meistersinger Ensembles, Genevieve Brown-Kibble, Director: Dr. Brown has taught and performed all over the world. She holds degrees from Andrews University, Indiana University, and the University of Arizona. Her attention to detail is evident in her student's work.
POULENC: Gloria
RACHMANINOFF: Symphonic Dances
Bela Fleck | Classical Special Event
Oct. 26, 2017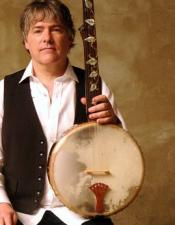 This week's Classical Special Event will feature a fifteen-time Grammy Award winner who has been nominated in more categories than any artist in Grammy history – Bela Fleck. Fleck puts a fun spin on the banjo, mixing it with pop, rock and jazz. You will walk away with a new appreciation for the banjo and its many diverse applications.
Kayoko Dan, Conductor: See description above.
GERSHWIN: American in Paris
DEBUSSY: Children's Corner
FLECK: Concerto No. 2 – Juno
 
Gems from the CSO Principals | Conversant Group Chamber Series
Nov. 5, 2017
The principal musicians of the Chattanooga Symphony and Opera are performing all of their favorite hits in this once-a-year special. This show allows you to get to know the principal musicians of the CSO in a fun and intimate setting.
Kayoko Dan, Conductor: See description above.

Vivaldi: The Four Seasons | Barnett & Company Masterworks Series
Nov. 16, 2017
This 20th century classic Spanish ballet, The Three Cornered Hat, will keep you on the edge of your seat. What happens when you combine love, jealousy, politics and money? Drama, lot's of drama. You will feel as if the music in this ballet is a character as it swings the mood of the play to and fro. Violinist Soovin Kim will join the CSO to deliver this powerful performance.
Kayoko Dan, Conductor: See description above.
Soovin Kim, Violin: Soovin Kim is a member of the New England-based Johannes String Quartet. Kim is known not only for his musical abilities, but also for his entrepreneurial spirit. In 2009, Kim founded the Lake Champlain Chamber Music Festival in Burlington, VT, which has been a smashing success.
FALLA: Three Cornered Hat, Suite No. 2
VIVALDI: The Four Seasons
STRAVINSKY: Petrushka
Home for the Holidays | Luken Holdings Pops Series
Holiday Favorites and Gospel Greats
Dec 16 & Dec 17, 2017
It's finally everyone's favorite time of the year! The evening will be filled with all of your holiday favorites performed with jazz and gospel influences. Don't forget to bring the kids as there will be some special visitors from the North Pole!
Kayoko Dan, Conductor: See description above.
Neshawn Calloway, Vocalist: Chattanooga transplant Neshawn Calloway is a huge asset to our community. In 2013 she won Hamilton County Teacher of the Year for her hard work educating Chattanooga's youth in the arts. She is classically trained and has the range and versatility to deliver all kinds of performances. Her time as an intern at the Bessie Smith Cultural Center for grad school introduced her to the world of blues where she fell in love with the works of Bessie Smith herself. She is known around town for doing killer renditions of Bessie's treasured works.
CSO Chorus, Darrin Hassevoort, Director
Metropolitan Bells, Gary Bynum, Director: Founded in 1993 by Ken Cochrane, the Metropolitan Bells have been ringin' all over the southeast for almost 25 years.
Center for Creative Arts Concert Choir: The Chattanooga Center For Creative Arts is a magnet school for students grades 6-12 that specializes in art education. Their concert choir is excited to perform a special holiday set!
 
Mozart & Schubert | Conversant Group Chamber Series
Jan. 14, 2018
The CSO will present the 17th century works of Mozart in a humorous yet affectionate context. This particular work was praised by Czech composer Antonín Dvořák when he declared, "The more I study them, the more I marvel." This work is truly a masterpiece.
Kayoko Dan, Conductor: See description above.
Gordon James, French Horn: Gordon James is the Principal Horn for the Chattanooga Symphony and Opera as well as the Huntsville Symphony Orchestra. He teaches horn at UTC, Lee University, Southern Adventist and Covenant College. He has been with the CSO for over thirty years.
KUHLAU: Magic Harp Overture
MOZART: Horn Concerto No. 4
SCHUBERT: Symphony No. 6
Movie Masterworks | Barnett & Company Masterworks Series
Jan. 25, 2018
The Chattanooga Symphoy and Opera's Conductor Kayoko Dan is teaming up with pianist Cahill Smith to take you out to the movies. The performance will include parts of German Composer Richard Wagner's opera Tannhäuser. Musical sections of this opera have been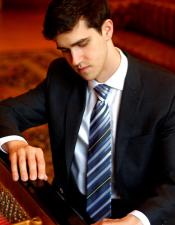 featured in movies like Citizen Kane and Corpse Bride. 
Kayoko Dan, Conductor: See description above.
Cahill Smith, Piano: Cahill Smith first began performing at the age of ten in rural Alabama. Since then, he has performed everywhere from Carnegie Hall in New York to the Poly Theater in China. He currently serves on the piano faculty at Lee University.
WAGNER: Overture to Tannhäuser
MOZART: Piano Concerto No. 22
PROKOFIEV: Lieutenant Kije Suite
KORNGOLD: Overture to Sea Hawk
Big Band Fever | Luken Holdings Pops Series
Feb. 16 & 17, 2018
Love is in the air, and nothing says romance more than some big band and swing! All of the greats will be featured from Frank Sinatra and Dean Martin to Glenn Miller and Louis Armstong. Dance the night away with a special someone at one of Chattanooga's favorite events.
Kayoko Dan, Conductor: See description above.
Sibelius Symphony No. 5 | Barnett & Company Masterworks Series
Mar. 3, 2018
The CSO is performing the charming work of Norwegian composer Edvard Grieg's Lyric Suite. The piece features the flute, clarinet and bass trombone - all of which will seem as if they are speaking to each other in this elegant arrangement.
Kayoko Dan, Conductor: See description above.
Kristen Holritz, Flute: Kristen Holritz is a graduate of the University of North Carolina and the Julliard School. Her successes however began at a much earlier age when she won the Atlanta Flute Club Young Artist Competition, received third prize in the MidSouth Flute Festival Young Artist Competition, and was featured as a concerto competition winner with the University of Georgia Symphony Orchestra. She took on her role with the CSO in 2013, and currently provides private flute lessons in Chattanooga.
GRIEG: Lyric Suite
NIELSEN: Flute Concerto
SIBELIUS: Symphony No. 5
European Tour | Conversant Group Chamber Series
Mar. 11, 2018
Pieces from Germany, Finland, France, Hungary and Great Britain will be featured as we take a tour through classical European chamber music. The stories and sounds will vary, but the engaging nature of these works will remain a constant as you are transformed to 19th century Europe.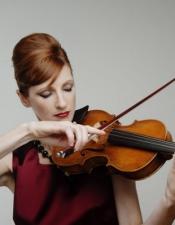 Kyoko Dan, Conductor: See description above.
Holly Mulcahy, Violin: Holly Mulcahy is the current concertmaster for the Chattanooga Symphony Orchestra. She perfected her skills at the Peabody Institute of John Hopkins University. Holly is based out of Chicago, IL where she authors her monthly column about the future of classical music.
WAGNER: Siegfried Idyll
SIBELIUS: Suite for Violin and Strings
MASSENET: Meditation from Thais
WHITACRE: Five Hebrew Love Songs
BRITTEN: Simple Symphony
Women Rock | Luken Holdings Pops Series
Mar. 17, 2018
Celebrate Women's History Month with the Chattanooga Symphony and Opera as they feature music from women who changed the industry for forever. Songs from Carole King, Tina Turner, Janis Joplin, Aretha Franklin, Heart, Carly Simon and more will be on display as you have never seen them before. The CSO will honor these trailblazers as they bring to life some of their most cherished works.
Bob Bernhardt, Conductor: See description above.
Bugs Bunny at the Symphony II | Pops Special Event
Mar. 24, 2018
Many of us grew up watching the Warner Bros. classic Looney Tunes. Bugs Bunny at the Symphony celebrates the wonderful music behind the magic that happened on screen and in the hearts of children all over the world. Come hang out with Bugs Bunny, Daffy Duck, Tom and Jerry and the rest of the gang as you re-live one of the most magical times of your life.
George Daugherty, Conductor: George Daugherty is an Emmy Award-winning artist whose career includes conducting over twenty award-winning performances. His accomplishments in the states include being featured in almost every major theatre company and symphony across the country. Abroad, he has conducted for the London Royal Philharmonic Concert Orchestra, and recently he was featured on an international tour with the Orchestra that included guest artist Julie Andrews.
Tchaikovsky and Prokofiev | Barnett & Company Masterworks Series
Apr. 5, 2018
There is simply not a more romantic way to spend a date night than taking in Tchaikovsky's Piano Concerto No. 2 and the Suite from Romeo and Juliet. Romeo and Juliet is the most well known love story of all time. You know the story, but tonight, the CSO will introduce the Shakespeare classic in a whole new way. You will appreciate the 16th century work of art like never before!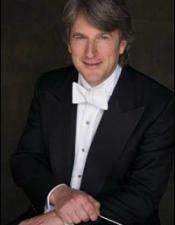 Timothy Muffit, Guest Conductor: Timothy Muffit has served as the Music Director and Conductor for the Baton Rouge Symphony Orchestra for eighteen years. Muffit has performed with classical music legends Yo Yo Ma, Renee Fleming and Andre Watts, to name a few. The American Federation of Musicians awarded Muffit with the Certificate of Meritorious for his outstanding work during his time as the Artistic Director with the Louisiana Philharmonic Casual Classic Series in New Orleans.
Geoffrey Duce, Piano: Geoffrey Duce is a world renowned concerto soloist who currently teaches music at Indiana University South Bend. He has performed with orchestras in Berlin, New York and Scotland. His stunning work earned him the Young Artists Award from Britain's National Federation of Music Societies, and he was awarded the Prix de Piano at the American Conservatory in Fontainebleau, France.
TCHAIKOVSKY: Piano Concerto No. 2
PROKOFIEV: Suite from Romeo and Juliet
Bob Bernhardt's 25th Anniversary | Luken Holdings Pops Series
Apr. 21, 2018
Bob Bernhardt has been with the Chattanooga Symphony and Opera for twenty five years. Now it's time to celebrate the man behind so many beautiful CSO performances. Mr. Bernhardt himself has put together a collection of his favorite pieces from television, the movies and classical pops for one unforgettable anniversary celebration.
Bob Bernhardt, Conductor: See description above.
Michael Chertock, Piano: Michael Chertok started performing at the age of seventeen. At that age he probably never would have seen himself as the Chair of the Piano Department at the prestigious University of Cincinnati Conservatory of Music. In addition to his role in education, Chertok has performed with multiple orchestras across the country including Chattanooga, Detroit, Indianapolis and Philadelphia.
Shannon Kessler-Dooley, Soprano: Shannon Kessler Dooley is quite the performer. She expresses herself in a fun and lighthearted way. There is nobody better to honor the great Bob Bernhardt, as she will capture all of his musical prowess with her emotions and lyrical abilities.
John Dooley, Baritone: Shannon Dooley will be joined on stage by her husband John Dooley. John is an accomplished artist who has been praised by The Wall Street Journal as "an outstanding crossover singer whose opera talent equals his flair for musical theater." His dedication and hard work in the industry led to him being featured in a few world premiers including A Midsummer Night's Dream and Night of the Living Dead.
Symphonie Fantastique | Barnett & Company Masterworks Series
Apr. 26, 2018
The 2017/2018 season of the Chattanooga Symphony and Opera comes to a close with a performance that will leave the audience cheering with excitement. The Symphonie Fantastique has been meticulously arranged with an absolutely stunning collection of work ranging from slow and orderly to energetic and highly spirited!
Kayoko Dan, Conductor: See description above.
Frank Almond, Violin: Frank Almond has spent the last twenty years with the Milwaukee Symphony Orchestra. He currently serves as the Orchestra's Concertmaster Chair, a position he held with both the Rotterdam and London Philharmonics previously. Success started early for Almond at the age of seventeen when he became the youngest winner in history at the Nicolo Paganini Competition in Italy. This success brought him to the Julliard School of Music where he earned two degrees. He is now working at the Chicago College of Performing Arts at Roosevelt University.
BORODIN: Polovtsian Dances
BERNSTEIN: Serenade
BERLIOZ: Symphonie Fantastique