So you just returned from an epic trip to Chattanooga and want to share your experience with friends and family. You could post pictures to Facebook, but why not take it one step further with Chattanooga-themed Christmas gifts? Our city is chock full of creative entrepreneurs, meaning you can find something for just about anyone on your list. Read on for suggestions.

FOR THE FOODIE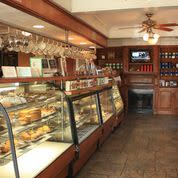 A Heart-Warming Gift
Surprise your favorite caffeine addict with artisan coffee from Rembrandt's Coffee House or Velo Coffee. Both roast onsite to ensure maximum freshness. Rembrandt's is known for their flavored coffees (think praline or hazelnut) while Velo specializes in small batch, specialty roasts from around the globe.

Artisan Edibles
Give that special foodie on your list a taste of Chattanooga with Meyer lemon or basil infused olive oil from Olive Chattanooga, the "Hottie" truffle from The Hot Chocolatier or "Scenic City Sizzle" grilling peppers from Alchemy Spice.

A Tasty Excuse to Visit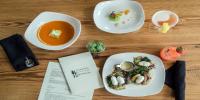 Encourage your friends or family to join you on your next trek to the Scenic City with a gift certificate from some of the city's top restaurants: St. Johns Restaurant or Easy Bistro  (just to name a few). Or, give them a gift certificate for the new EATS Food Tours, a double decker bus ride with tasty stops at Chattanooga eateries.
 
FOR THE ARTIST
With all its natural beauty, Chattanooga is an artist's paradise. Get creative with a one-of-a-kind gift from one of the galleries below.

Gallery 1401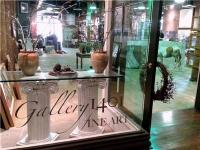 For more than 15 years Gallery 1401 has brought nationally and internationally renowned artists to Chattanooga. But the local talent shines just as brightly with artists like Carolyn Killenbrew, Daud Akhriev, Elizabeth Rogers, Cindy Prosious and Joe Mullican. Longtime resident Mimi Herbert has drawings at the gallery, as well as in the permanent collection of the Smithsonian.

In-Town Gallery
In-Town is one of the oldest cooperative art galleries in the nation. Every work is juried in for exceptional quality and 30-plus artists means endless variety including acrylic, oil, watercolor, collage, fabric, iron sculpture, wood turning, furniture, stain glass, pottery, jewelry, pen and ink and pastels. Many of the artists can also be commissioned for house, dog or people portraits.

The River Gallery
Housed in a turn-of-the-century home, The River Gallery was the first business to open in the Bluff View Art District in the early '90s. Local, regional and national works are displayed in a variety of mediums such as jewelry, sculpture, mixed media, ceramic, glass, photography and more.    

FOR THE CRAFT DRINKER
A Spirited Gift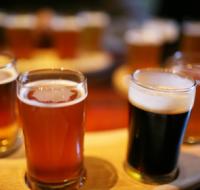 Adult beverages are always welcome under the tree, but for a true Chattanooga flavor opt for something from  Georgia Winery, which produces high quality wines from local varietals. The ever-popular craft brewer Big River Grille now offers their award-winning beers by the can, while Chattanooga Whiskey is becoming a new favorite around the region.

A Toasty Experience
If you want to toast Chattanooga onsite, consider a gift certificate to local restaurant/brewery Terminal Brewhouse. 
 
FOR THE OUTDOORSMAN/WOMAN:
Jingle Bell Rock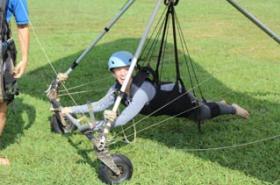 Our nationally renowned Southern sandstone means your favorite rock climber is probably itching to visit. Make sure he or she can stock up on any needed gear with a gift certificate to local outfitter Rock/Creek. Or, lure them to the Scenic City with a gift certificate to newly opened High Point Climbing and Fitness – one of the largest climbing gyms in the country.?

High Flying Holiday
Give the adrenaline junkie in your life an all-time high with a voucher to Chattanooga Skydiving Company (includes jump and reality video). If you're looking for a smoother ride, consider a gift certificate to Lookout Mountain Hang Gliding – one of the nation's top hang gliding schools.