Supporting local food and farmers is important to Chattanooga. The Scenic City is home to a plethora of local markets that have the freshest and highest quality produce and artisan goods all sourced from right here in the Tennessee Valley.
Chattanooga Market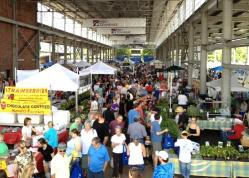 (423) 648-2496
First Tennessee Pavilion
1826 Reggie White Blvd. Chatt, TN 37408

Sundays 11:00am - 4:00pm, April - December. The largest producer-only public market in the region. Fresh locally-grown produce, breads, arts and more. The market has over 300 vendors, and attracts an audience of 6,000 visitors each weekend.

Chattanooga River Market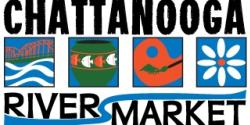 (423) 648-2496
Tennessee Aquarium Plaza
1 Broad St. Chattanooga, TN 37402

Saturdays 10:00am - 5:00pm. Bring the family and come enjoy the beauty of the picturesque Tennessee River paired with locally grown food, live music, and arts & crafts on Aquarium Plaza in Downtown Chattanooga.

Cambridge Square Night Market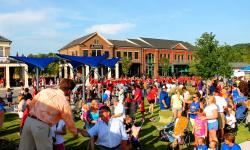 (423) 648-2496
Cambridge Square
9453 Bradmore Lane Ooltewah, TN 37363

Fridays from 6:00 - 9:00pm, all summer. Whether it's a date night or an evening with the family, the Cambridge Square Night Market is the place to be. There will be live music in the square and plenty of places to grab a bite while you shop from a variety of local and regional artists, offering handmade arts & craftwares.

Erlanger Market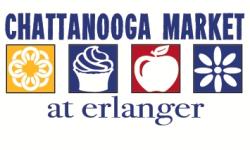 (423) 648-2496
Erlanger East Hospital Medical Mall
979 E 3rd St C-920, Chattanooga, TN 37403

Fridays from 10:30am - 1:30pm. The Chattanooga Market at Erlanger will be a weekly market featuring a dozen local farms and food artisans. this indoor mini-market will enjoy year-around access to seasonal foods and local products.

Holiday Market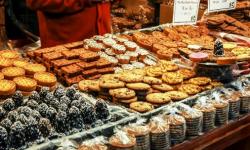 (423) 648-2496
Chattanooga Convention Center
1150 Carter St, Chattanooga, TN 37402

Saturdays and Sundays 11:00am - 5:00pm, December 1-16, 2018. Head inside during December weekends at the Chattanooga Convention Center. The Holiday Market features 200+ local food vendors, artists, and crafters weekends in December offering unique gifts and festive preparations – everything you'll need for the holiday season!

Ooltewah Farmers Market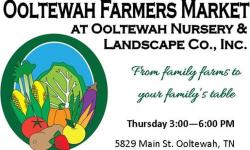 (423) 238-9775
Ooltewah Nursery & Landscape Co.
5829 Main St, Ooltewah, TN 37363

Thursdays 3:00 - 6:00pm (April-Oct.) 3:00 - 5:00pm (Nov.-March), all year. It's about community. Chat with friends & meet new people. Ooltewah Farmers Market is organized and hosted by a family-owned local small business. OFM is a producers-only farmers market featuring only locally grown food. Know where your food comes from and shake the hand of the farmer who raised it for your family.

Lookout Farmers Market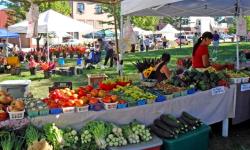 (423) 838-9804
Location Varies
Chattanooga, TN

Monday, Tuesday, & Friday 4:00 - 7:00pm; Wednesday 10:30am - 1:30pm, all year. Our markets are full of good stuff and good people! We're all about healthy eating and living and the local community! Monday- Red Bank United Methodist Church, Tuesday- Christ United Methodist Church (East Brainerd), Wednesday- Memorial Hospital, Friday- 3917 St. Elmo Ave.

Main Street Farmers Market

info@mainstfarmersmarket.com
Corner of Main & Chestnut
Downtown Chattanooga, 37405

Wednesdays 4:00 - 6:00pm. Main Street Farmers Market is a producers-only, farmer-run market. It was founded to provide a viable marketing outlet for local farmers and food producers and to bring locally grown products to Chattanooga area consumers.

Signal Mountain Farmers Market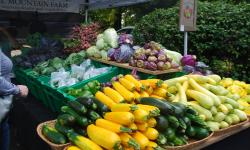 (423) 902-8028
McCoy Far and Gardens
1604 Taft Highway 37377

Thursdays 3:30-6:30pm. The mission of the Signal Mountain Farmers' Market is to provide a place where local farmers, producers, crafters and artisans come together to provide a variety of fresh produce and related products directly to the consumer. The market encourages direct communication between consumers and growers and fosters social gathering and community building.

Brainerd Farmers Market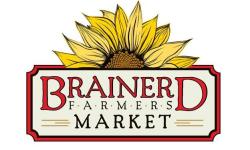 (423) 243-3250
Grace Episcopal Church
20 Belvoir Ave. Chattanooga, TN 37411

Saturdays 10:00am - 12:00pm (April-Oct.) & Saturdays 11:00am - 12:00pm (Nov.-March). We frequently have local musicians performing to the delight of vendors and customers, as well as an information stand with recipes, cooking demo and local food information. The Market is a comfortable place for people to come, mingle and buy sustainably-sourced local food.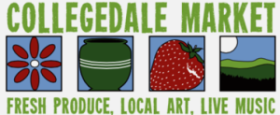 Collegedale Market
(423) 648-2496
Collegedale Commons
5220 Asher Lane, Collegedale, TN 37363
The 2018 Collegedale Market season will kick off the first three weekends in April and then settle into a Wednesday Market from 4:00 - 7:00pm at The Commons in Collegedale. The growing market is a major focus in 2018 for Public Markets, organizer of the popular Chattanooga Market in downtown Chattanooga. In 2017, the Christmas Market in Collegedale touted large vendor sales - making vendors and shoppers happy. Each week, there will be live music, food trucks, farmers and artisans. Parking is ample and restrooms facilities are provided.