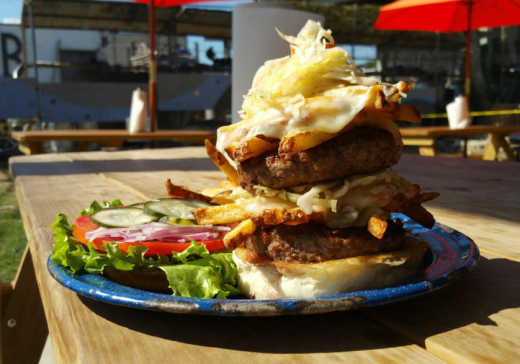 Technically called the Riverfront, downtown is the epicenter of Chattanooga's redevelopment. Built in the early '90s the Riverwalk and Tennessee Aquarium are cornerstones of downtown's action. This district also boasts its fair share of eateries, from fine dining to fast food. Despite heavy tourist traffic many locals still enjoy downtown restaurants on a regular basis. Here's how to eat like one…
Local 191 at Blue Plate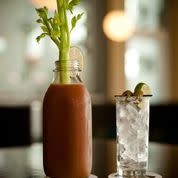 SIT: This intimate bar boasts a view of the river that's hard to beat. The sleek, curved booths and lime green chairs can only accommodate 30-40 folks inside, but the patio is a popular gathering spot in warmer months.
SIP:
Moscow Mule: Absolut Vodka, lime, ginger beer and Angostura bitters
191 Bourbon: Basil Hayden 8 year Bourbon, Bitter Truth orange bitters, honey syrup, grapefruit
Nooga Libre: Prichard's Crystal Rum, Angostura bitters, lime and Mexican Cola.
SNACK:
Fried Pickles: This Southern classic will not disappoint. Each batch is hand dipped to order and paired with jalapeno ranch for a spicy kick.
STAY:
Chicken & Pancake: Merge breakfast and dinner with this Local pancake topped with hand-dipped buttermilk fried chicken. Hot butter, warm maple syrup and loaded hash browns tie this unlikely couple together for one mighty tasty meal.
Cajun Shrimp Mac & Cheese: Just when you thought melted cheese and pasta couldn't get any better…enter spicy shrimp and breadcrumbs. A house-made cheese sauce and special spices make this substantial dish worth a try.

Big River Grille and Brewing Works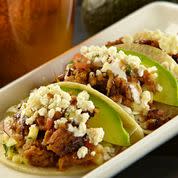 SIT: Many come for the craft brews, which have garnered countless awards at beer festivals across the country. But the smart ones stay for dinner. Big River's raucous, bar-like atmosphere belies how delicious its food is, which is crafted with the same care as their house ales and lagers.

SIP:
Iron Horse Stout: As one of Big River's most award-winning, this London-style stout is sweet yet bold with a rich, roasted flavor.
 Vienna Lager: This light-amber lager is delicate and balanced and an all-around easy to sip beer with a crisp finish.

SNACK:
Brewery Chicken Nachos: A bar food staple, Big River's nachos come loaded with black beans, chicken, pepper jack and cheddar, tomatoes, jalapenos and red onions. 

STAY:
Fish Tacos: A Southern take on a Baja delicacy, these seaside treats include Cajun spiced mahi mahi, a crisp blue tortilla wrapped with a soft flour tortilla and avocado remoulade. Black beans and Spanish rice round out this local favorite. 
Hazelnut Crusted Chicken: A sun-dried cherry sauce brightens this chicken's crunchy exterior, grounded with white cheddar mashed potatoes and vegetables.
 
Easy Bistro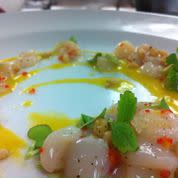 SIT: Housed in the first purpose-built Coca Cola bottling room, Easy is a blend of old world and modern, where sleek black and white décor mixes with traditional Bistro hex-tile flooring. Menus are printed daily featuring the best local produce and meats, along with seafood flown in fresh from the Chef's home state of Louisiana.

SIP:
Easy features an impressive wine and beer selection, but their mixologists offer a wide variety of seasonally rotating cocktails crafted with house-made simple syrups, infused liquors, and freshly squeezed juices.

SNACK:
Sauteed P.E.I. Mussels: Hailing from Prince Edward Island, these popular mussels are consistently sweet, tender and delicious, especially served on the included grilled crostinis.
Soup: Easy's local vegetable soup is always specials such as summer's Chilled Devotion Corn and Buttermilk Soup with cucumber, corn custard and candied husk.

STAY:
Slow-Braised Beef Brisket: This top-secret New Orleans recipe comes from Chef/Owner Erik Niel's childhood, and has enjoyed a prominent place on Easy's menu since it opened.
Oysters: Stop by for Easy's Oyster Hour, which is offered throughout the week from 5-6 p.m. and during brunch on the weekends. Select oysters from all three seaboards are available for just $1 each.