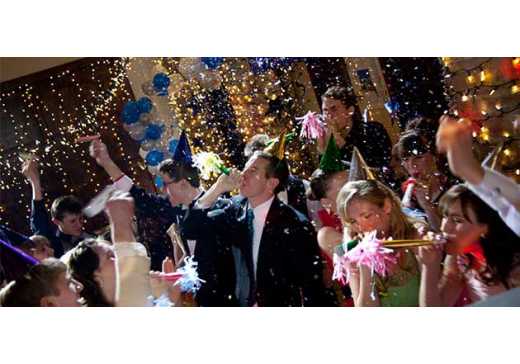 From cleaning up our waterfront to building some of the fastest internet service in the world, Chattanooga is a can-do city. Why not harness some of that positive energy to help you actually keep your New Year's resolutions this year? Make 2014 your year with a life-changing trip to the Scenic City.

Lose weight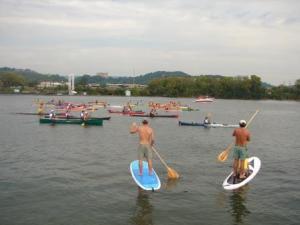 Sure, you could lose weight by counting calories and joining a gym. But if you really want to stick with it this year, try having FUN with it. Chattanooga is the perfect place to introduce you to the amazingly popular world of outdoor adventure sports. Our sandstone is some of the best in the country for rock climbing, and we have 56 trailheads within 25 minutes of downtown so there are endless options for hiking, mountain biking or trail running. Water sports are available too, whether you want to paddle board the flat waters of the Tennessee River or raft the legendary rapids of the Ocoee – the most popular whitewater river in America. If it's road biking you're after, we've got that in spades. Whether it's thigh burning mountain climbs or miles and miles of flat, scenic countryside, our varied terrain attracts road bikers like moths to a flame. We've even been selected as host city for the USA Cycling National Championships, which always includes several contenders for the Tour de France. Finally, if you want to reach new heights this year, Lookout Mountain Flight Park is America's number one hang gliding school.
Eat better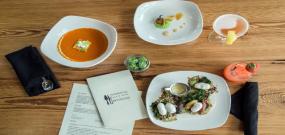 Put down the bag of Doritos and listen. Eating better doesn't have to mean deprivation. Try a "real foods" diet instead, which basically means eating delicious dishes that were sourced locally and prepared simply. There are endless options in Chattanooga. St. John's Restaurant was a the local food pioneer, but some newcomers include Embargo 62 and Matilda Midnight. Flying Squirrel puts an entirely new twist on bar food with bites that are as fresh and creative as their signature cocktails. For a novel take on Southern cuisine, try Public House or the newly opened Tupelo Honey Café. Local restaurateurs Taylor and Mike Monen always strive for local food in a fun atmosphere, offering a pizzeria, burger joint, taco stand and gelato/coffee bar like no other.
Become more cultured

Chattanooga is a city dedicated to the arts, so there's no better place to foster your creative side this year. Public art abounds as well as free concerts and festivals. For more than 90 years, the Chattanooga Theatre Centre has given fans a chance to catch Broadway hits in an intimate setting. The Hunter Museum of American Art has also been going strong since the '50s, offering one of the best collections of American art in the country. If music is your thing, check out a show at The Signal. For a more classic approach, grab a seat for one of Chattanooga Symphony & Opera's concerts. In addition to their regular season they offer free concerts throughout the year such as the Warehouse Row Lunch Series, and community outreach programs like PopTots.
Learn something new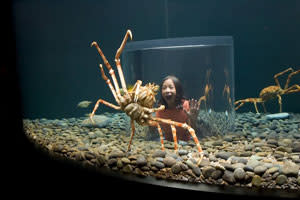 Before you order that foreign language CD, consider an educational experience in Chattanooga. The Tennessee Aquarium offers endless educational programs for schools, but families can dive in with events scheduled throughout the year such as their "Sleep in the Deep" overnight experience. Backstage passes and travel adventures are also worth exploring to enhance your eco-IQ. Connect with critters from around the world at the Chattanooga Zoo. Become a zookeeper for the day or consider one of their family events throughout the year. If history is more your thing, travel back in time with a trip to the Chickamauga Battlefield – the nation's oldest and largest military park. The Tennessee Valley Railroad Museum is a moving monument to America's rail history, and is one of the few remaining entities in the U.S. to maintain historic train cars.