Chattanooga is a city of innovators. It's also a town with notoriously curvy roads. So it's little wonder that the Scenic City is also the birthplace of the towing industry. You may not think about tow trucks until you're wheels are up in a ditch somewhere, but they are the unsung heroes of first responders.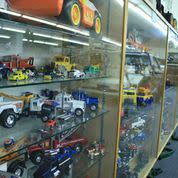 Each year approximately 40 drivers lose their lives in the line of service, and that's out of only about 300,000 towing operators. To honor these brave souls, the International Towing and Recovery Museum opened its doors in 1995 in downtown Chattanooga, approximately three miles from where Ernest Holmes, Sr., fabricated the first wrecker in 1916. While the Ernest Holmes Company shut down many years ago, Miller Industries, the world's largest provider of towing and recovery equipment, bought the trademark and continues to manufacture under the name at their Ooltewah, Tenn., facility. 

The museum moved to its current location on Broad Street in 2006. In addition to a Wall of the Fallen memorial, the 10,000-square-foot space offers a glimpse of towing and recovery through the ages with antique tow trucks, automotive parts, miniature trucks and other memorabilia.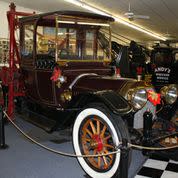 Here you can see the world's oldest known wrecker, a hand-cranked version with a 1916 boom on a 1914 Locomobile, complete with wooden wheels and brass lanterns. Back in the day they simply cut a car in half and retrofitted the boom on the back.

The world's largest tow truck was also produced by the Ernest Holmes Company. Manufactured in the 1950s for the military, it can tow 70 tons (as opposed to Holmes' original 4-ton model). There were only four made before the military determined it was too heavy for service but it's still the largest mechanical wrecker ever manufactured, and the only one still in existence.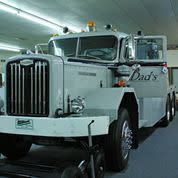 It's also a far cry from the orange and white model that set a land speed record at the Talladega Motor Speedway in 1979. Also manufactured by Holmes, this 4-ton model was driven by retired race car driver Eddie Martin, who reached speeds over 130 mph in the straightaways. He had to stop after one lap due to melting tires, but still set a world record with an average speed of 109.330.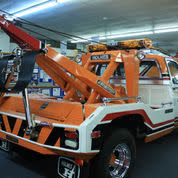 Another notable wrecker is the Holmes W-45, which was used in France during WWII to support the Army truck line delivering supplies to the front lines – also called the Red Ball Express. The truck found its way back to Chattanooga after being given to the French Army and passing through several private collectors in Europe.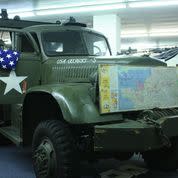 In addition to trucks there's also a Hall of Fame with 290 members from more than 20 countries, and a kid's area with Tater Tot – a miniature tow truck that lets kids try their hand at operating a boom. In the back of a museum, a 125-capacity event space hosts family reunions, car club luncheons, birthday parties and military reunions. 

Admission is $8 for adults, $7 for seniors (over 55) and $4 for children 6-18.