Got the blues? You're in good company! Did you know the Scenic City was the childhood home of the famed Empress of the Blues herself, Bessie Smith? Below, you will find a list of places and events that will satisfy the jazz and blues lovers among us, as well as a list of famous jazz & blues musicians to come out of Chattanooga.

Wednesday Jazz in the Lounge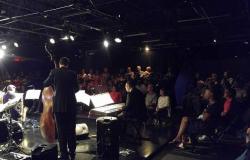 Barking Legs Theater
Every Wednesday, 8-10pm
The Wednesday Jazz in the Lounge series features some of the region's best jazz musicians in a relaxed setting, and there's no cover charge! This is one of Chattanooga's best entertainment values.
Thursday Night Jazz
St. John's Meeting Place
Every Thursday, 6-9pm
Jazz is featured at one of Chattanooga's premier dining destinations: St. John's Meeting Place. This restaurant features some of the most creative and fresh dishes in Chattanooga along with a wonderful cocktail and drink menu. Take a bite, sip on a drink, and enjoy the music!
Jazzanooga
401 MLK Blvd.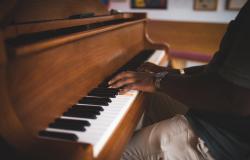 Open year-round
Jazzanooga originally started out as a Jazz music festival here in Chattanooga in 2011. Since then, it has gained nonprofit status and has grown into an organization that serves thousands annually providing the city with jazz events year-round. Check out their website for updates on upcoming shows!
Monthly Jazz Jam
Barking Legs Theater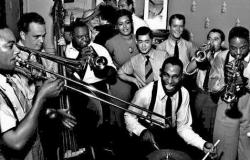 Last Sunday of Every Month, 3pm
Designed after programs at the Nashville Jazz Workshop, Barking Leg Theater's Monthly Jazz Jam is created with aspiring jazz musicians in mind. This event gives these musicians an opportunity to all come together and jam out.
Levitt AMP Chattanooga Music Series
Lawn of the Bessie Smith Cultural Center
Thursday nights, Aug 23-Oct 25
The Levitt AMP Chattanooga Music Series is back for its second year in a row! Get ready for ten weeks of free, live music taking place on the lawn of the historic Bessie Smith Cultural Center. In addition to great music, there will be local food trucks and beer vendors providing visitors a taste of what Chattanooga is all about. Stay tuned for updates on this year's lineup. 
Blues in the Knob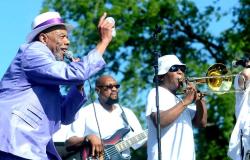 Corner of Vine Street & Hawthorne
Check website for schedule.
The annual Blues in the Knob concert and block party brings live blues music to one of Chattanooga's most historic neighborhoods - Orchard Knob. Acts include local and regional performers that have a passion for the blues and the positive impact the arts can have on our neighborhoods. This family-friendly event will also include some of Chattanooga's best food vendors. So come hungry, eat some great food, and relax with the unmistakable sound of the blues!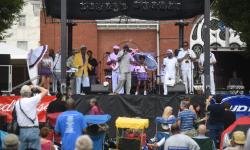 Bessie Smith Strut
MLK Blvd. in front of the Bessie Smith Cultural Center
Check the Riverbend website for schedule.
The Riverbend Music Festival takes a break every summer for the Bessie Smith Strut. During the Strut, the city shuts down traffic on M.L. King Blvd., turning the street into one big block party! There will be plenty of live music, including some of the region's premier blues artists as well as a large selection of delicious, locally made BBQ. 
Bessie Smith Cultural Center

200 E M. L. King Blvd.
Open year-round
The Bessie Smith Cultural Center is located in the heart of downtown Chattanooga in the bustling M.L. King district. Inside, you will find exhibits honoring African American heritage and culture, highlighting Chattanooga's unique place within that history. "The Bessie" regularly features programming including live music, interactive exhibits and theatrical productions. Check out its events calendar for updates on what is going on!
FAMOUS CHATTANOOGA JAZZ AND BLUES ARTISTS

Bessie Smith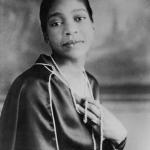 Born in April of 1894, Bessie Smith worked her way up from singing on the street corners of downtown Chattanooga and at churches to become the best-selling artist of her time. With her success, she quickly became known as "The Empress of the Blues." Bessie's voice brought the story of the old Mississippi Delta with a sweet Chattanooga twang to the whole world.
Valadia Snow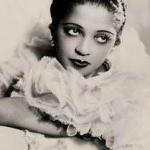 Valadia Snow was born in Chattanooga and raised on the road as her talents took her across the country where she would learn the bustling industry of jazz music. Louis Armstrong was known to call Valadia "Little Louis" because he considered her to be the best jazz trumpet player, second only to himself. Snow took her Chattanooga talent abroad to Europe and China where many were lucky enough to witness her incredible talent.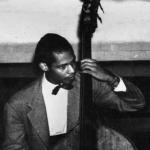 Jimmy Blanton
Known as the first true master of the jazz bass, Chattanooga's Jimmy Blanton was a quintessential member of Duke Ellington's band in the 1930's. He brought something completely new to the table for the industry by changing the way the double bass was used in jazz for generations to come.
Lovie Austin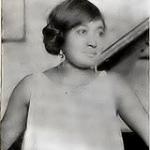 Consistently ranked as one of the top jazz piano players of her time, Lovie Austin was a true pioneer in the jazz industry for women. During her early years, she studied music theory in college, which was a rarity among African American women as well as other jazz artists during that time. Lovie blazed a trail throughout her career, which included working with another Chattanooga native, Bessie Smith, as well as music icon Louis Armstrong, in addition to being a session musician for Paramount Records.
Yusef Lateef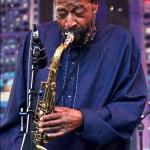 It was said by the New York Times that Yusef Lateef "played world music before world music had a name." The Grammy Award-Winning artist blazed a trail for many in the jazz industry and was later bestowed the industry's highest honor: the National Endowment for the Arts Jazz Masters Award. His work did not stop there, however, as Lateef went on to become a Senior Research Fellow at the Center for Nigerian Cultural Studies and taught at the University of Massachusetts.
Wilfred Middlebrooks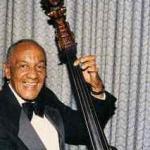 Wilfred Middlebrooks was born in 1930's in Chattanooga where the sound of jazz music was alive and well. He was born the son of a bassist, and beginning at the age 12, he took lessons from the Chattanooga Symphony Orchestra to become a bassist himself. His career would take him around the world, and he eventually ended up getting a gig as the bassist in Ella Fitzgerald's band. Upon retiring, Middlebrooks taught children in the Chattanooga African-American Museum.
The Impressions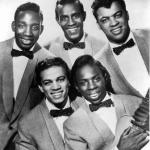 The Impressions first started out as a doo-wop band called The Roosters and were founded by Chattanooga natives Fred Cash and Sam Gooden. The band regularly appeared on the historic "Big 9" (present day M.L. King Blvd.) and eventually ended up in Chicago where they would form The Impressions.  The group would go on to land multiple songs on the Billboard Top Ten list. In 2010, a section of Interstate 24 in Chattanooga was named in honor of the iconic soul group.
Lenell Glass
Born and raised in Chattanooga, Lenell Glass  was a talented jazz musician who went on to play over the years with artists such as The Temptations, Sammy Davis Jr., Buddy Guy, and The Platters, just to name a few.