Covenant College is gearing up for another round of spectacular musical performances and events during the 2017-2018 John Hamm Performing Arts Series. World-renowned musicians will bring a variety of concerts and educational opportunities to Lookout Mountain to serve students and the surrounding communities.
Dr. John Hamm served as a member of the Covenant College Music Department for over thirty years. His dedication to the arts and his commitment to bringing music into the community is the inspiration behind the annual event. Dr. Hamm's legacy of giving back to the Chattanooga community hopes to live on in this unique artistic experience. Check out the full lineup below:
Alex McDonald, Piano
Oct. 10, 2017, 7pm
Alex McDonald is a man of many talents. Not only is he a world-class pianist, he's also a teacher and music scholar. His work with the Orquesta Sinfonica del Estado de Mexico, the Louisiana Philharmonic, the Fort Worth Symphony & Orchestra, and the Utah Symphony & Orchestra have given him to international recognition. His unique approach to both music education and performance will truly be a delight to experience firsthand! Reserve tickets here.
 
Bryan Anderson, Organ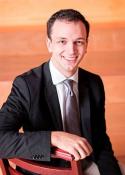 Nov. 7, 2017, 7pm
Bryan Anderson was recently named one of the "20 Under 30 Rising Artists" by The Diapason magazine. Currently, Anderson is working on a master's degree from Rice University. As a young performer, Anderson performed with the American Guild of Organists and the Organ Historical Society. His acute attention to detail will make this performance one you will not want to miss! Reserve tickets here.
 
Katherine Jolly, Soprano & Emily Yap Chua, Piano
Jan. 25, 2018, 7pm
Katherine Jolly's list of accomplishments includes performing as lead roles in opera houses all over the country. Her debut with the Houston Grand Opera in 2012 launched her career to a new level of national success.  Jolly's portfolio goes beyond just performing as she holds a Doctorate of Musical Arts and a Master of Music degree from the University of Cincinnati. She currently serves as a Professor of Music at the Indiana University Jacobs School of Music.
Emily Yap Chua will join Jolly on stage on the piano. She has performed all over the world and has been noted for her "remarkably passionate, vividly enchanting, vibrant and graceful style." Dr. Yap Chua has taken her talents to the classroom as well, and has been teaching at Randolph College since 2002. Reserve tickets here.
Lysander Piano Trio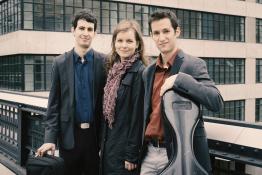 Feb. 22, 2018, 7pm
The Lysander Piano Trio, winner of the Concert Arts Guild Competition, is a talented group of artists who take pride in their individuality in an often crowded scene. What makes them stand out is how they articulate their art with their use of both old and new pieces. They have taken their talents all over the world, and now, Chattanooga gets to enjoy their unique sound! Reserve tickets here.
Didge Evolution
Mar. 20, 2018, 7pm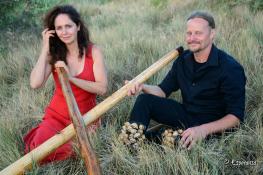 Rob Thomas and Tanya Gerard have taken the didgeridoo scene to a new level. The duo uses the hollow tree trunk to create fun and exciting music. The sound originates from the Aboriginal people of Australia, who have been using these tree trunks for musical purposes for thousands of years.  The pair has been performing the didgeridoo for over 20 years as active performers in theaters, festivals, and special K-12 musical education programs. Don't miss this interactive performance! Reserve tickets here.