The Levitt AMP Chattanooga Music Series returns for a third year to invigorate the lawn of the Bessie Smith Cultural Center in the historic Martin Luther King district, once again shining a light on the area's renowned musical heritage and building upon the momentum of the past year to solidify its position as a thriving cultural destination.
Presented by RISE, a nonprofit that provides an array of cultural arts programming to create new opportunities for creative experimentation and community empowerment in Chattanooga, in partnership with the Bessie Smith Cultural Center, the Chattanooga Convention and Visitors Bureau, and the City of Chattanooga.
The performances are held rain or shine. During the summer and fall months, it is not unusual for large storms to come through in the morning and clear up for the afternoon. Guests are encouraged to please monitor the weather and dress accordingly. 
For information regarding the cancellation or postponement of scheduled concerts due to inclement weather, please visit the RISE Facebook or Twitter pages. 
The HamilTones – Aug. 22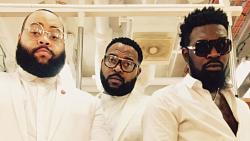 With their uplifting, groovy style and soothing harmonies, the GRAMMY-nominated HamilTones deliver a soulful treat for all audiences. Singing together as the official backup singers for GRAMMY-winning soul singer Anthony Hamilton, the talented trio has developed a rich sound and air-tight vocal blend. When performing as a standalone group, the precision and talent of vocalists Tony Lelo, 2E and J. Vito is attention-grabbing, mood-brightening and engaging. The HamilTones share a "Best Traditional R&B Performance" GRAMMY nomination with Anthony Hamilton for "What I'm Feelin'" from Hamilton's 2016 album by the same name. They have earned adoration on social media and YouTube for their quartet-styled cover performances. After selling out The Apollo and working with the likes of BJ The Chicago Kid, PJ Morton and Tori Kelly, The HamilTones released their debut album, Watch The Ton3s, earlier this year.
Valerie June – Aug. 29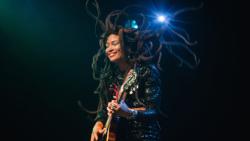 Blending folk, soul, blues and traditional Appalachian elements, Valerie June crafts a refreshing, timeless sound that sits outside any particular musical era. June stands in a long and storied line of unique performers in Memphis, a city with an ever vibrant music scene. As the daughter of a brick cleaner from West Tennessee's flatlands, June took quickly to the area's array of local roots music styles. She taught herself guitar and developed her own stylistic mix, breathing new life into traditional material, and writing original pieces with an eye to the influences of passionate, socially-minded songwriters like Bob Marley. She has since added banjo and lap steel to her musical base. Hailed by the New York Times as one of America's "most intriguing, fully-formed new talents," she has also earned recognition through performances on The Tonight Show, The Late Show, Austin City Limits and even an invitation from First Lady Michelle Obama to perform at The White House.
Josè​ Valentino – Sept. 5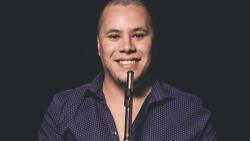 An EMMY Award winner, multi-Latin GRAMMY Award winner, multi-instrumentalist, composer, educator and expert in Latin jazz and funk fusion, José Valentino is one of today's most sought-after commercial music instrumental artists. While Valentino is best known for his fluid expression on the flute, the versatile musician is also well-versed in saxophone, bass, piano and Latin percussion. Holding an impressive four degrees—in arts, music, philosophy and ministry—Valentino's multi-faceted career has led him to roles as a producer, engineer, composer and scholar. As the head of University of Florida's Music Business & Entrepreneurship program, he inspires young musicians "to become leaders within the globally-expanding music industry." His music has been featured in numerous films, shorts and documentaries—one of which earned a 2018 EMMY Award for "Best Cultural Documentary." He has also received GRAMMY nominations for "Best Latin Jazz Album" (I Make You Want to Move; 2015) and "Best Instrumental Album" (MOSAICO; 2016). To date, he also holds the record for most DownBeat Student Music Awards, with 51 wins to date.
Rev. Sekou & The Freedom Fighters – Sept. 12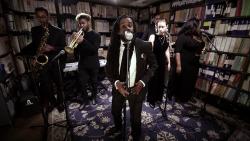 Theologian and activist Reverend Osagyefo Uhuru Sekou & The Freedom Fighters storm the heavens with incendiary gospel songs that boldly tackle social issues. With his long dreadlocks and booming voice, Reverend Sekou cuts a distinctive figure, and his energetic stage presence gives his shows a revivalist air. He had previously made documentaries and written books before releasing albums The Revolution Has Come in 2016 and In Times Like These in 2017. His music draws upon harmonica, rock guitar and organ music to evoke the grit of southern farm life, the passion of street protest and the grandeur of the Mississippi River. One of his most popular songs, "Resist," is a fierce cry for freedom and equality for all people.The St. Louis Post-Dispatch named the single "We Comin" from Reverend Sekou's first album "the new anthem for the modern Civil Rights movement." Reverend Sekou last graced a Levitt stage in 2018 at Levitt Shell Memphis.
Stout and The Revolution – Sept. 19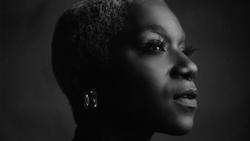 Stout's electrifying persona and fresh house meets neo soul fusion are the product of a lifelong relationship with music. Her talent for singing gospel and soul music continued to blossom later in life, when she had the opportunity to tour with Alicia Keys for three years. 2015 saw the release of her debut album, Awakened, which charted #11 on Billboard's Gospel Charts. 2017 marked a significant shift in Stout's musical journey—she moved away from her gospel roots and joined The Funk Apostles, where she was given the nickname 'Stout,' that now defines her from her bandmates. After releasing her buzz-generating debut single, "Queen" (2018), and wrapping up a successful first solo tour, Stout is primed to make waves with her fresh sound and well-seasoned attitude. Her debut EP is set to release this summer, and she is currently on tour, moving audiences across the country and leaving her heart on the stage.
Jyemo Club – Sept. 26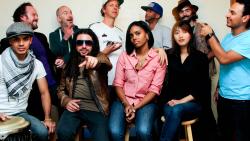 Jyemo Club is a genre-bending, culture-crossing supergroup on a mission to get audiences dancing and celebrating life. Hailing from Denver, Colo., this new project brings together musicians from five different countries, each serving up their own flavor to the group's eclectic vibes. Started by bandleader Jonny Jyemo, the diverse 10-piece is fronted by vocalists Whitney Hernandez from Havana, Cuba and Jus Goodie from Detroit, Mich. Their bilingual (English/Spanish) music is brought to life with Latin and Caribbean rhythmic fusions, and North American funk and rock 'n' roll. The result is a one-of-a-kind, uplifting sound that Jyemo Club hopes will inspire listeners to dance, rebel and enjoy life. An incredible spectacle to witness life, Jyemo Club has already performed at Colorado's legendary Red Rocks Amphitheatre, Arise Music Festival, Global Music Festival and Bohemian Nights at NewWest Fest. Their debut album, So Near, So Far was released in 2018.
B. Slade – Oct. 3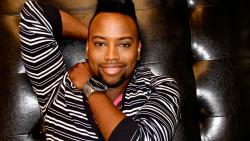 A three-time GRAMMY-nominated artist, B. Slade is known for his unmatched vocal range and unapologetic exploration of genres from gospel to funk to punk. For over a decade, the artist cultivated a strong presence as a gospel vocalist, before rebranding himself as indie R&B glam pop artist, B. Slade. His primary influences include Stevie Wonder, Billy Joel, Prince, Michael Jackson, Walter Hawkins, David Bowie and Janet Jackson. His distinct sound and eclectic style musical fusion led him to give his music its own genre per se, calling it 'Nureau.' As Tonéx, he earned a 2005 GRAMMY nomination for "Best Contemporary Soul Gospel Album" for Out the Box and a 2010 nomination for "Best Urban/Soul Alternative Performance" for his single, "Blend." To date, B. Slade has released hundreds of songs on dozens of albums over the span of his career, while producing several others for gospel and secular artists.
Louis York and The Shindellas – Oct. 10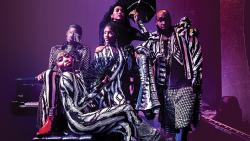 Louis York is the creation of the multi-GRAMMY-nominated songwriting and production duo Claude Kelly and Chuck Harmony. After successful careers writing and producing for chart-topping artists like Rihanna, Bruno Mars and Miley Cyrus, the seasoned duo decided to create their own label and step behind the mic for the first time in 2015. No longer satisfied working as songwriters for hire, they dubbed their new act "Louis York," a combination of their hometowns: East St. Louis for Harmony, and New York City for Kelly. Eager to bend the industry's rules, Kelly and Harmony set out to create an envelope-pushing sound, combining hook-driven pop, throwback R&B, rock and African tribal rhythms. Writing and producing their own tracks, Kelly lends effortless, textured vocals while Harmony plays keyboards, guitars, drums and the vocoder. Their first project, Masterpiece Theatre: Act I, Act II, Act III, is an EP trilogy that includes themes of love, acceptance and social awareness. Their sound is imbued with a potent, sincere love for music that envelopes the listener, inviting them to be a dreamer, an individual and unapologetically themselves.
Frank Bumpass – Oct. 17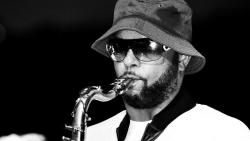 A native Chattanoogan, Frank Bumpass is a skilled saxophonist with local flair. Bumpass was drawn to music at an early age. Growing up in a family filled with musicians, it's no surprise that Bumpass picked up a saxophone himself at the age of eleven. He quickly learned the power that music had to serve as a tool for expressing thoughts and releasing emotions. After spending years developing his craft and exploring new genres, Bumpass settled into his own style by the time he was 21: jazz with a distinct R&B edge. Some of his most prominent influences include Kenny G., Grover Washington Jr., Gerald Albright and Boney James. Bumpass has played with a wide range of bands throughout the South, including Dottie Peoples, Kenny Latimore and Chante Moore. 

Eric Roberson – Oct. 24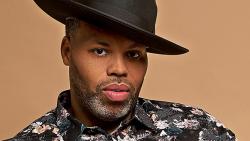 A pioneer of the independent movement in soul and R&B, Eric Roberson makes waves in an industry dominated by mainstream radio and major labels with timeless, boundary-pushing music. Today, the singer takes on the role of songwriter and producer, creating songs that shed light on modern topical issues. His unparalleled success as an independent soul and R&B artist have solidified his status as an industry role model, inspiring younger artists and hopefuls to explore careers outside the mainstream. Roberson's hard work as an independent artist has earned him two GRAMMY nominations for "Best Urban/Alternative Performance"—one for "A Tale Of Two" (2009) and another for "Still" (2010). He has worked with other prominent soul artists, including Jill Scott, Musiq Soulchild, Vivian Greene, and Dwele. He is a seasoned performer, putting on 8-10 sold-out concerts every month.
Click here for more information.
The Levitt AMP Chattanooga Music Series is supported in part by the Mortimer & Mimi Levitt Foundation, a private foundation that empowers towns and cities across America to transform underused public spaces into thriving destinations through the power of free, live music. In 2019, more than 550 free Levitt concerts will take place in 26 towns and cities, all featuring a rich array of music genres and high-caliber talent. Learn more at levitt.org. #MusicMoves