Chattanooga is full of local makers to support while you're planning what gifts to purchase for friends and family this holiday season. Whether it's candles, jewelry, chocolates and more, we guarantee there's the perfect gift to remind your loved ones of Chattanooga.  
You can order online from all the businesses listed below. If you'd rather browse in person— Locals Only on the Northshore features goods from over 90 Tennessee artists and artisans. Browse our guide below and happy shopping!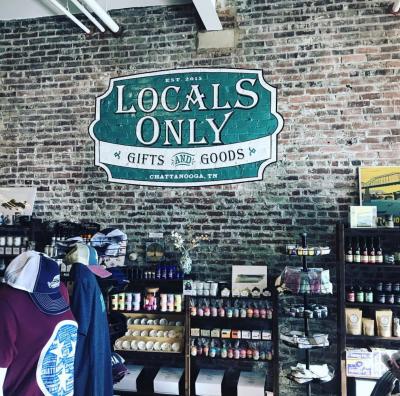 Home goods and bath and body products 
Divine Purity was born when Cassandra Tucker, in an effort to help her ailing grandmother, was determined to stop using any chemical hair products, and instead use homemade, nature-based products. Soon, she expanded her products to include sugar scrubs, lip balms, soaps, candles and so much more. All products are organic, plant-based, and handmade in small batches. She even created a custom Chattanooga scent that you can find in our online store!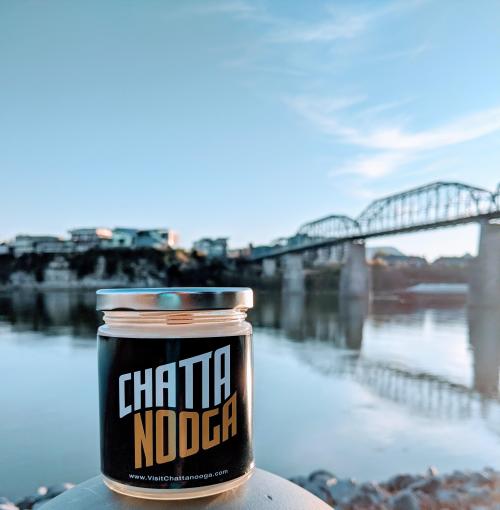 Jennifer Strain has been making soap from natural ingredients since she launched Good Fortune in 2006. Today, the company is not limited to soap—you can buy all sorts of natural skin care, candles, and more. And if your purchase inspires a visit and you find yourself in Chattanooga, Good Fortune also has a luxury penthouse apartment, perfect for group trips and outings. 
Local fine art florist, Liza Greever, founded Fox and Fern in 2015, a floral design boutique specializing in weddings and everyday flowers. You can shop their beautiful arrangements online for delivery or in-store pickup. They even offer a weekly floral delivery subscription for those who love fresh florals.
Christopher Shaw started Holy Man Beard Co. after moving back to his hometown Chattanooga from Atlanta, GA. His beard products help men grow and maintain healthy beards, and he hopes his products help men feel confident in the way they look. 
From the time she was a little girl, Emily was intrigued with how scent could trigger memories and evoke emotions. While completing her Entrepreneur Business Degree, her interest in candle making and running a small business was ignited. With those two passions, she convinced her best friend Chelsea to move to Chattanooga, TN and together, they established The Rustic House in 2013. With over 20 years of shared candle making experience, they have formulated perfectly scented soy candles. 
Clothes and jewelry 
The August Sisters are made up of Hannah and Sara-Anne Waggoner—sisters both born in August. According to their website they "don't just want to create a brand that sells products. We want our brand to bring people together to celebrate our differences. We love to spotlight our customers - they are so creative and inspire us to keep creating art that matters." Shop their website for colorful, trendy, handmade jewelry. 
Looking for some Chattanooga merch? Look no further! Head to our very own store for shirts, hoodies, onesies, and more. In addition to clothes, you can also find water bottles, dog bowls, candles, plushies, and stickers to remind you of your visit to the Scenic City. Stop by our new Visitor Information Center to purchase some items in person!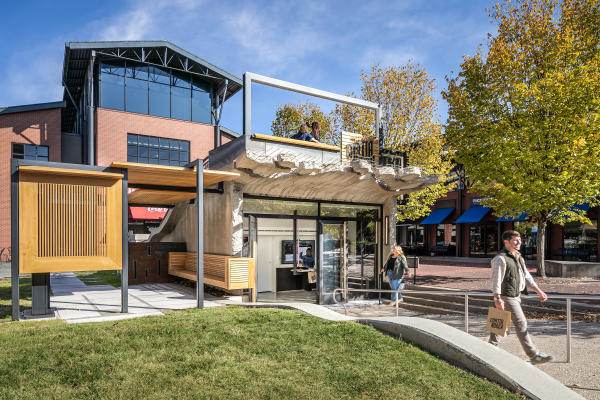 Food 
Each Alchemy Spice blend is produced with a micro-batch method and every batch of spices is made-to-order, meaning that each bottle of spice is less than two weeks old when it arrives at your home. Like any consumable, spices provide the best flavor and aroma just after grinding, but the spices most people settle for in the grocery store have been sitting in storage for up to five years. All Alchemy Spice products are formulated and packaged in small batches by hand. 
Cocoa Asante makes delicious, handcrafted premium truffles. After experiencing the exquisite taste of Nama chocolate while traveling abroad, Ella made it her mission to bring high-quality chocolate to everyone. The company's history in the cocoa industry dates back generations. Sixty-five percent of the world's cocoa comes from the west coast of Africa and Ella's family has contributed to this thriving industry through their cocoa farms. Cocoa Asante seeks to extend this familial legacy by providing handcrafted truffles to people of all dietary needs. 
Created for the food and beverage industry and crafted using modern herbalism techniques, The Bitter Bottle is a modern-American apothecary that focuses on community, sustainability, and promoting healthy lifestyles sourced from just outside your door. 
Hoff Sauce began as a hobby for husband-and-wife duo Aaron and Michelle Hoffman. Today, it is sold in 350 stories. The award-winning hot sauce is made locally in Chattanooga with red jalapeños and habaneros—all grown just an hour away on a small family farm called L&D Swafford. 
Michael and Cherita Rice started Mad Priest Coffee Roasters in 2015 as a social enterprise + small-batch specialty coffee roasting company with the mission to "Craft excellent coffee. Educate the curious. Champion the displaced." From the beginning, the focus has been to run a sustainable, for-profit business with a triple bottom line that included social and environmental goals alongside the economic one. They started out to hire refugees resettled in Chattanooga, and the vision has since expanded to work alongside non-profits and individuals on larger issues of social justice, community, equity, and inclusion. You can purchase coffee and coffee subscriptions on their website.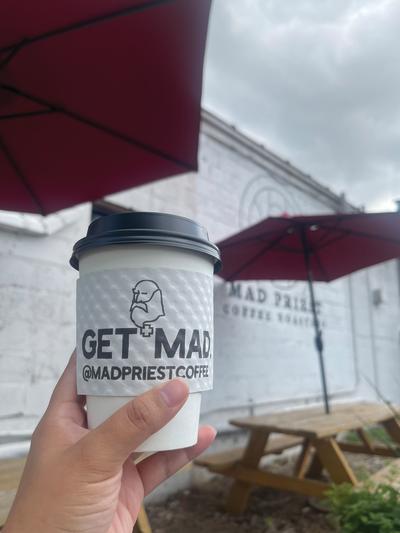 Chatt Taste Food Tours offer guided food tours of Chattanooga and have now expanded to selling food boxes. Bring the taste of Chattanooga home with you or send it to a friend or family member! The subscription boxes feature local Chattanooga products like hot sauce, coffee, and chocolate. Briana Garza, the founder of the food tours and boxes, hopes that they inspire people to replace major brands with local brands.
Art 
Area 61 Gallery features the work of 20+ professional local artists and craftsmen and includes hand-crafted furniture, fine art, sculpture, jewelry, pottery, woodwork, SoundCrewe handcrafted audio speakers, and more. Monthly "First (1st) Friday" events allow collectors and those that appreciate art the opportunity to meet the artists, purchase current work or commission a custom piece.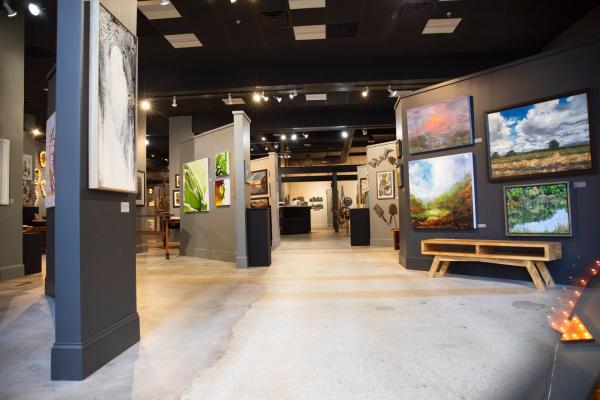 Lost Art Stationery offers a greeting card subscription box, gifts, and other paper goods designed in Chattanooga, Tennessee by designer Chris Lykins. Check out his line of "Social Distancing Sucks" cards—perfect to send to loved ones you haven't seen in a while. 
The Chattery, founded by Jennifer Holder and Shawanda Mason in 2014, offers fun, affordable, and accessible classes and workshops for adults. Classes range from cocktails and calligraphy to mastering Excel and financial planning. The organization recently launched "maker kits" featuring local Chattanooga artists. Kits come with all the supplies you'll need to learn skills like water-coloring, macrame, hand-lettering, and more.