Day One
Morning: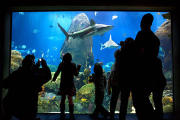 Start the day with a hearty breakfast (you're going to need it) and a trip to Chattanooga's most iconic tourist destination – the Tennessee Aquarium. Almost 700,000 people visit it each year, ranking it among America's top 10 aquariums. But its popularity can also mean it gets a little crowded (particularly on weekends). Guarantee an experience like no other with a backstage pass for less than $40. The VIP access allows you to touch and/or feed the animals including otters, penguins, sharks and other fish.

Afternoon: 
Once you're done with your underwater adventure, plan for a historical tour like no other. Chattanooga Horse Tram can pick you up right in front of the Aquarium for a private excursion around town ($100 per hour, 1 hour minimum). It's a serious upgrade from their regular route – a 15-minute downtown loop for $30. The drivers are an encyclopedia of Chattanooga history and can take you virtually anywhere you want to go – although additional charges apply if you stray too far from their downtown route. Head over Veterans Bridge for an iconic view of the city, explore the beautiful homes of Fort Wood Historical District then spin around downtown. 

Afterwards you could grab a late lunch at any one of Chattanooga's numerous local favorites. Try The Meeting Place where they offer large and small plates depending on your preference.  Have a meal in an old converted gas station at The Universal Joint, where you can also polish up on your corn hole skills on the outdoor patio. 
Evening: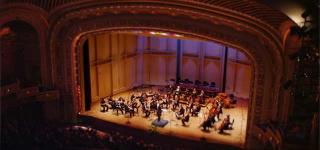 Since dinner is already taken care of, you're free to explore other pursuits. Why not cap off the evening with a concert? For classical fans, check out what the Chattanooga Symphony & Opera has to offer. If you happen to fall within their season, you can be soothed by the arrangements of Tchaikovsky or Dvorak while surrounded by the gold-leafed arches of the historic Tivoli Theatre. The Loge are the best seats in the house (typically $81) but if they're sold out opt for Center Orchestra or Lower Balcony.



If you're looking for a more raucous performance, check out Chattanooga's other premiere concert venue, Track 29. The open floor plan means you'll be standing the whole concert, or you could rent a private suite which includes 30-minute early entry, VIP parking, separate entrance, private bathrooms, seating on request and a dedicated private server. They can accommodate up to 25 guests, so they're optimal for a crowd. (Call for reservations).

If concerts aren't your thing, then a trip to the ballpark might suit your fancy. Chattanooga's Minor League team, the Lookouts offer America's favorite pastime in a relaxed setting. The intimate ballpark keeps you close to the action, and seats are a bargain at $5-9. Of course, if you're really looking to elevate the experience, rent a skybox for air-conditioning, theater-style seats, a wait staff and an outdoor patio overlooking the field. Call 423-267-2208 for a reservation. Prices start at $300 for a 14-person box.

Day Two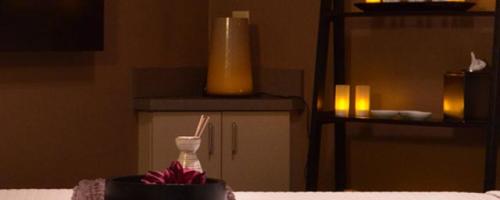 Morning:
After all of yesterday's action, you may want to take day 2 at a slower pace. Translation: spa day. The Chattanoogan Hotel offers the city's only resort-style spa with access to an indoor pool, whirlpool, sauna and steam room before or after treatment. For a custom experience, try the Chattanoogan's signature massage and choose your own scented oil inspired by local botanicals. The Ruby Falls Hydrating Body Treatment is another Cha-town treat, featuring a detoxifying body exfoliation, hydrating body masque of chamomile and local passionflower and a custom massage.

Afternoon:
You'll leave the spa feeling like you're floating on air, so continue the high with some of Chattanooga's best shopping. Across the street is the city's premier destination, Warehouse Row, which features upscale cosmetic, shoe, jewelry, clothing and home boutiques – not to mention delicious food at Public House or the downstairs food court. Men will want to meander down Broad Street to Bruce Baird & Co. or Yacoubian Tailors (which also offers ladies clothing). Willa and Alice Blue Boutique are across the river on the Northshore, but definitely worth the drive if you're looking for the latest Tory Burch, Milly and J Brand Jeans.

Evening: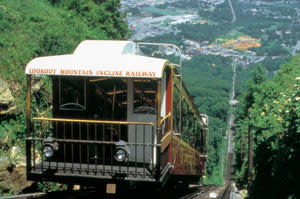 A trip to Chattanooga wouldn't be complete without a ride up Lookout Mountain. You can take the Incline Railway, but if you really want to ride in style, rent a limo. This allows you to see all the sites (Point Park, Rock City and Ruby Falls). You'll probably only have time to tour one attraction but you should definitely stop at Point Park for one of Chattanooga's most breathtaking views of downtown.

Continue your Lookout outing with dinner at the Canyon Grill, located on the back of the mountain. It's about a 40-minute drive from downtown, but worth every minute once you taste their hickory-grilled steaks or "slash-n-burn" catfish – a perfectly seasoned, deep-fried fish swimming in black bean sauce. The best part about this out-of-the-way café is you can create your own wine list. Due to county liquor laws, it's a BYOB establishment.

Day Three
Surrounded by so many beautiful lakes and rivers, Chattanooga's well heeled often take to the water in style, cruising area waters in their 60' Carvers. If you're lucky enough to be visiting the city by boat, you'll want to contact Erwin Marine for slip rentals smack dab in the heart of downtown. If you don't own a yacht but would like to, they can help you out with that too.

For a more practical option, you can rent a ski boat or pontoon from Lakeshore or Harbor Lights Marina. Either way you can spend the whole day on the water, exploring the nooks and crannies of Chickamauga Lake (which is basically the Tennessee River dammed up). Lakeshore is just a 10-minute drive from downtown while Harbor Lights is closer to 25 minutes. Either way there are plenty of sloughs for swimming, fishing and bird watching. You can even motor over to Steve's Landing for lunch, which features typical Tennessee lake cuisine of ribs and catfish. (Fried shrimp, burgers and sandwiches are also available.)