Founded in 2014 by musician Drew Holcomb, the annual Moon River Music Festival is an exciting, family-friendly, two-day event highlighting the music and culture of Tennessee. Originally taking place in Holcomb's hometown of Memphis, Moon River has grown into an important and beloved institution in the Tennessee community. Now in its fifth year, for the second year in a row, Moon River will be held in the beautiful home of Coolidge Park in Chattanooga where it will continue its celebrated tradition of bringing specially curated music lineups and community focused experiences to the region. The festival will feature 20-22 specially curated national acts, two stages, and local food vendors. 
Lineup Highlights
Jason Isbelll & The 400 Unit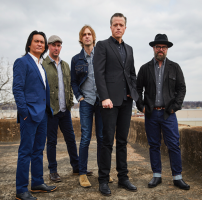 There's nothing like a 400 Unit show. Not just because the band smokes, but also because Isbell's fans are among music's most ardent. They listen to these songs for months and months on their own, and that momentum rolls them right up to the doors at the Ryman Auditorium in Nashville, or the Beacon Theatre in New York or the Fabulous Fox Theatre in Atlanta. And when the band kicks in, they are ecstatic. It's a rock 'n' roll show that feels like fellowship.
Brandi Carlile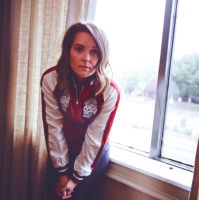 Brandi Carlile's new album, "I Forgive You" is not an album about forgiveness in the easy sense—where someone has hurt you and then suddenly there's a great reconciliation and a remorse-filled scene with two people running across the golden wheat field towards an embrace that somehow undoes a lifetime of pain and damage, as if the past has no meaning. It's about radical acceptance (not to be confused with complacency) and unconditional love. 
 
Drew Holcomb and the Neighbors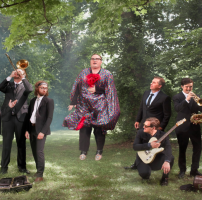 St. Paul & The Broken Bones formed in 2012, releasing their debut album Half the City in 2014 and its follow up, 2016's Sea of Noise, to much acclaim. Those strong efforts helped place them on the national scene, and the band worked hard to prove they were no mere retro-soul band—from touring the world relentlessly, including being selected to open for The Rolling Stones and headlining two nights at the Ryman Auditorium, to TV appearances including The Late Show with David Letterman, Jimmy Kimmel Live, Conan, Austin City Limits and two appearances on The Late Show with Stephen Colbert, one being the very first episode. Janeway's fearless showmanship, thoughtful lyrics, and dedication to his performance soon became the band's calling card and paired with the inventive and skillful direction of co-band leader Jesse Phillips as well as a full eight-man roster comprised of some of the best young instrumentalists in the South, they soon became a must-see event. 
Check out the full lineup here.

For a list of what to do in Chattanooga during the festival as well as special "Moon River" promos and deals that local businesses are running, click here.