Celebrate National Hispanic Heritage Month in Chattanooga
Did you know that September 15-October 15 is National Hispanic Heritage Month? It's not too late to celebrate in Chattanooga!

CultureFest 
October 4th, First Tennessee Pavilion, 11am-4pm, Free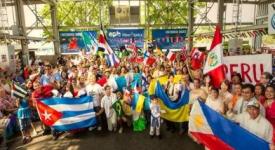 Celebrate the rich cultural diversity of Chattanooga at the Chattanooga Market's 16th annual CultureFest through arts, food, dance and live music. Thanks to Chattanooga State's International Community Outreach, the market will boast live performances from local cultural groups including a must see Parade of Nations!
Enjoy a multicultural fashion show, dance contest and an exhibition of culturally-themed art. Local, ethnic organizations will be on hand displaying cultural artwork, offering food samples & cooking demos along with other global customs. There will be plenty of activities for the entire family – Enjoy the sights, sounds and tastes of our cultural diversity right here in Chattanooga!
Activities for all ages: origami, yoga, dance instruction, henna hand painting, face painting, chopstick lessons, tea tasting, passport game, calligraphy, bocce and international board games.
Latino Day at the Highland Park Commons Market
October 1st, Highland Park Commons, 5pm, Free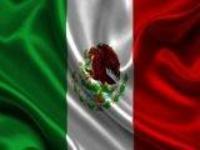 Latino Day at the Market is a community event designed to showcase La Paz services and to highlight an individual Latin American culture. This month's Latino will feature the culture of Mexico and other nations from Latin America.
Features include: Mexican food, 3v3 mini-soccer tournament, fresh vegetables available to purchase from local farmers, kids activity area, health and wellness information, and a community organization spotlight.
__________________________________________________________________________________
Local Musician Profile: Carlos Colón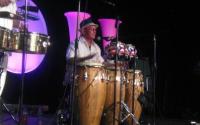 Have you heard of Carlos Colón? Colón, born in Puerto Rico, now calls Chattanooga his home and is the director of his band "Carlos and His Tropical Swing." Swing not only stands for the swing of the music, but also the swing of a hammock, a strong Puerto Rican image. "Carlos and His Tropical Swing" performed at Nightfall last year, opening up for headliner Fredericks Brown. Here's asnippetof Carlos and his band in action; you can catch him playing around Chattanooga at various events, including Latin Fest this spring (date yet to be disclosed).
__________________________________________________________________________________ 
Hispanic Flavors
Looking for some delicious Hispanic cuisine? Let us help.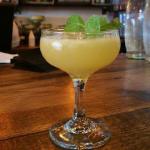 Cuban: Embargo 62 - Now Open!
301 Cherokee Blvd, Chattanooga, TN 37405
This brand new restaurant and gastro pub features authentic Cuban cantina, over 75 Rums represented from around the world, and fresh handcrafted cocktails. Oh! And a humidor full of some of the finest cigars in Chattanooga.
Ecuadorian:Fresh Pot Café
5425 Highway 153, Suite B4, Hixson, TN 37343
Fresh Pot Café is known for its Ecuadorian specials, friendly service, and a clean café atmosphere.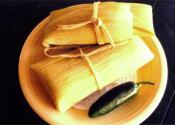 Mexican: Taconooga
207 Frazier Street, Chattanooga, TN 37405
Taconooga brings an exciting, fresh approach to Mexican food in the Chattanooga area.
Peruvian:Ají Peruvian Restaurant
5035 Ooltewah Ringgold Road, Ooltewah, TN 37363
Ají Peruvian Restaurant uses authentic ingredients to bring you the freshest favors of Peru.
Salvadoran:Conga Latin Food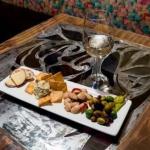 207 E. Main Street, Chattanooga, TN 37408
Conga Latin Food offers variety of homemade Central and South American cuisine, but is known for its delicious papusas, a traditional Salvadoran dish.
Spanish:Terra Nostra
105 Frazier Ave, Chattanooga, TN 37405
Terra Nostra is a tapas and wine bar offering international cuisine from all over the world.