The free Nightfall Concert Series, now in its 31st season, is held every Friday night from early May through late August. (Except June 8th & 15th for Riverbend)
Nightfall features a diverse schedule of quality musical entertainment with local openers and national headlining acts, many of whom are performing for the first time in our city. Bring your kids, lawn chairs, pets and friends to enjoy great live music, food and an ice cold beverage in the outdoor social atmosphere of Nightfall.
Check out the lineup below! 

May 4: Vandoliers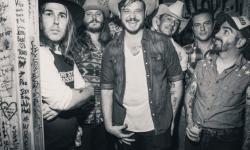 An alt-country band with punk roots, Vandoliers formed in 2015, bringing together a group of Dallas-Fort Worth musicians led by frontman Joshua Fleming. Their new album, The Native,  isn't just a story about where Vandoliers have been. It's a sign of where they're going. It's twang and tattoos, grit and guitars, honky-tonk and horns, Tejano and Telecasters. It's Vandoliers.

Opening Act: Lenox Hills

May 11: Ruby Velle & the Soulphonics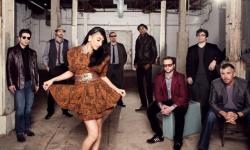 Atlanta's Ruby Velle and the Soulphonics are the heirs to the thrones of the old-school masters. But they're much more than just a group of revivalists trying to create a period piece. Powerhouse singer Velle and her band will settle for nothing less than bringing these classic sounds glimmering into the now with a fresh, new contemporary sheen.

Opening Act: Function

May 18: Jeffrey Broussard & the Creole Boys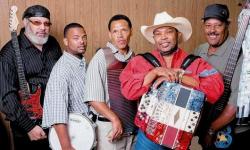 Jeffery Broussard & The Creole Cowboys features the accordion mastery and soulful vocals of front man Jeffery Broussard, from the legendary band, Zydeco Force. The band delivers great, pack-the-floor renditions of Creole classics as well as their own brand of contemporary Zydeco. Jeffery Broussard & The Creole Cowboys are taking the next generation's perspective of this music and presenting it with contemporary flair and expertise.

Opening Act: The Foothills

May 25: EmiSunshine and the Rain ​

It's nearly impossible to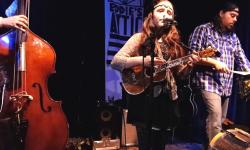 explain the exceptional talents of EmiSunshine, the 13-year-old prodigy from East Tennessee who has captured the nation's attention and enchanted hearts-a-many with her musical wizardry. The crooner now plays more than 50 dates a year backed by a group made up of those closest to her. Her father plays upright bass, her brother accompanies her on mandolin and her uncle plays drums. 

Opening Act: Mountain Creek House Fire

June 1: Dustbowl Revival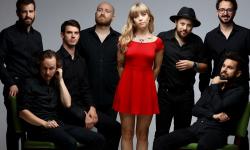 Over the past few years, The Dustbowl Revival has been making a name for itself with a vibrant mix of vintage Americana sounds.Their always-joyous sound now reveals a more soulful, funky side that exudes deeper emotions and taps a more modern vibe. 

Opening Act: Priscilla and Little Rickee

June 22: Hive Theory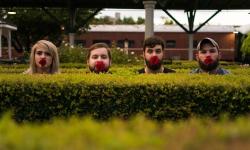 Four experienced musicians came together to form Hive Theory, a Pop-Funk band born in the heart of the Chattanooga music scene. Their original music is diverse in style and never less than energetic.

Opening Act: Sun Sap

June 29: Amythyst Kiah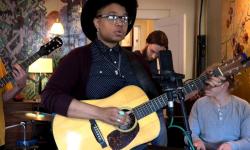 A professed Southern Gothic songster based in Johnson City, TN, Amythyst Kiah's commanding stage presence is only matched by her raw and powerful vocals—a deeply moving, hypnotic sound that stirs echoes of a distant and restless past.

Opening Act: Matt Downer & the Old Time Travelers

July 6: Albert Cummings​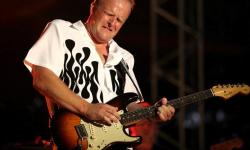 Albert Cummings has always loved being spontaneous when it comes to his music, and this creative spirit certainly comes to fruition when he takes the stage. Cummings recently added keyboards and background singers' to add a new twist!

Opening Act: Mark Holder
 
July 13: Reverend Peyton's Big Damn Band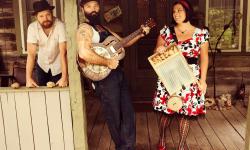 Southern Indiana-bred singer-guitarist Reverend Peyton is the bigger-than-life frontman of Reverend Peyton's Big Damn Band. He has earned a reputation as both a singularly compelling performer and a persuasive evangelist for the rootsy country blues.

Opening Act: Jordan Hallquist & The Outfit

July 20: The Fritz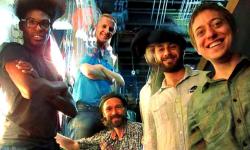 The group's aggressive approach to funk, soul, and rock creates a sound that is uniquely their own. Their high-energy, danceable songs provide a platform for each member to shine. With powerful vocals, climactic solos, and tight grooves, The Fritz has built a devoted following and is captivating audiences everywhere.

Opening Act: Craig Lyons

July 27: Las Cafeteras
 ​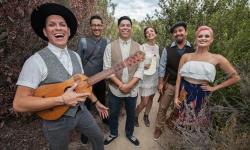 Las Cafeteras have taken the music scene by storm with their infectious live performances and have crossed-genre and musical borders. A Times described Las Cafeteras as "uniquely Angeleno mishmash of punk, hip-hop, beat music, cumbia and rock … live, they're magnetic."

Opening Act: Kindora

August 3: Tomar and the FCs​

Tomar Williams got his start singi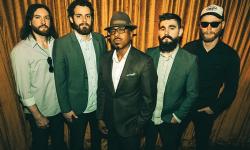 ng lead and playing various instruments on the Chitlin Circuit with his family band as a youngster.After years with the family band, Tomar branched out and established
himself on the Austin music scene as a keyboardist.They went on to produce iconic Hip- Hop tracks for Big Mo, Mike Jones,
and many more.

Opening Act: Neshawn Calloway

August 10: Lillie Mae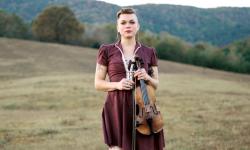 Though Lillie Mae, the fiddle-playing singer and songwriter born Lillie Mae Rische, is still in her 20s, she's been plying her trade on this strip for a decade and a half. Her unique style and approach to country music is one you will not soon forget.

Opening Act: Rick Byers Band

August 17: Meadow Mountain ​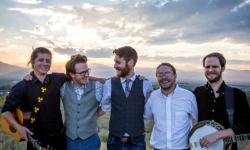 Meadow Mountain is on the forefront of a  musical movement in Colorado.This band is comprised of 5 best friends, who, with their feet placed firmly on Rocky Mountain soil, look attentively towards the Blue Ridge Mountains and the rich tradition of Bluegrass music there.  

Opening Act: Caney Creek Company

August 24: Laila Biali 
​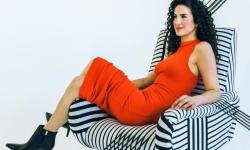 Catchy, sophisticated, and unlike anything currently on the radio, it's pop music, but not the kind that can be neatly tagged by an algorithm. One minute Biali is soaring over a bluesy storm of handclaps and hard-charging keyboard riffs, the next she is pouring out her soul on an impassioned, slow-burning plea for empathy.

Opening Act: Tim Hughes Quartet

August 31: Andy Frasco & the U.N. ​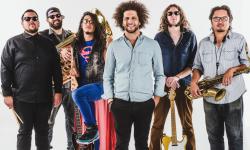 This rock and blues band out of Los Angeles is the perfect way to bring Nightfall 2018 to an end. They describe themselves as "party Blues with a touch of barefoot boogie," so buckle up, it going to be a great time!
Opening Act: The Fridge
Nightfall Facts
Opening acts begin at 7:00pm with a nationally touring headliner taking the stage at 8:00pm. Bring your kids, lawn chairs, pets and friends to enjoy great live music, food and an ice cold beer in the outdoor atmosphere of Miller Plaza.  
More than just a combination of great music and concessions, Nightfall has brought us together as a community. With careful attention to artist selections, Nightfall offers a musical lineup as diverse as the faces in the crowd, and helps enrich Chattanooga's cultural offerings.
Over the course of 31 wonderful seasons, Nightfall has grown into Chattanooga's signature summertime program for Chattanooga and the surrounding region. Known for its family-friendly environment as well as being recognized nationally for the quality of its musical programming and locally as "Best of the Best" for Chattanooga Events, Nightfall is a family-friendly concert series with an average attendance of between 2,500-3,000 each night.