Noontunes is a weekly, mid-day music performance in Miller Plaza. This series will showcase local talent and offer a platform for artists to be seen and heard every Wednesday in May, June and July from noon-1pm. Can't make it to a performance? WUTC will air each performance at 8 pm the next Thursday.
LEW CARD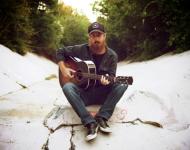 A veteran country songwriters songwriter, Lew Card is no stranger to life on the road and in the studio. After playing mandolin in various bands over the last decade, Card has set out the last few years on creating his own music. 
 
Wednesday, May 3, 12pm-1pm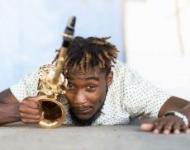 SWAYYVO
Swayyvo is a rapper, performer, producer, and musician (Piano and Saxophone) who started creating music at the young age of 12. Swayyvo has been on many stages showcasing his talent for 7 years before finally becoming a producer, writer, and artist for the killinthastreetz (KTS) brand.

Wednesday, May 10, 12pm-1pm

MEGAN SAUNDERS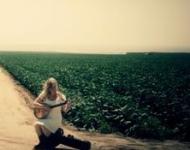 The songs of Megan Saunders build a sense of story and place, with inspiration drawn from exploits, love and insomnia across the back roads of rural America. Using a combination of earnest vocals and a variety of acoustic string instruments, she creates a sound that spans playful and luminous to sultry and haunting, all the while keeping a foot in American roots music.

Wednesday, May 17, 12pm-1pm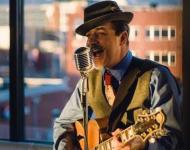 GINO FANELLI
Having played every genre from western swing and jazz, Fanelli eventually forged his signature style with 1930's New Orleans party jazz, which he has spent the last 16 years honing. Fanelli's combination of guitar virtuosity, good-time music and charismatic stage banter--coupled with his charming vintage mien--has earned him a reputation as the go-to guy for club bookings, events, weddings and more.

Wednesday, May 24, 12-1pm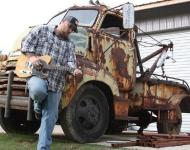 HUSKY BURNETTE
The Blues are a religion and Brian "Husky" Burnette sho nuff preaches it. You can feel the testimony as he blends Delta and Hill Country Blues with Rock n Roll. His music is gritty, soulful, low-down and dirty. 

Wednesday, May 31, 12-1pm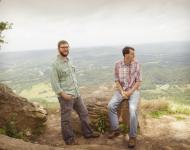 MAGIC BIRDS
Made up of Scott Bruce and Ben Ezell, Magic Brids delivers their stripped down version of true Americana music, blending elements of country, folk, bluegrass, rock and genuine heart and soul.

Wednesday, June 7, 12-1pm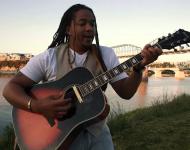 D.L. YANCEY
D.L. Yancey II, is a singer/songwriter from Hampton Roads, VA currently residing in Chattanooga, TN. A self taught guitarist, D.L. is putting the final touches on an acoustic recording project. This project is a conversion of hip hop to acoustic soul. 

Wednesday, June 14, 12-1pm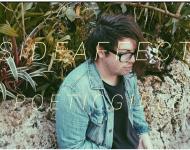 SIDE AFFECT
Side Affect will bring their Indie Dream Pop sound to the Noontunes' stage.

Wednesday, June 21, 12-1pm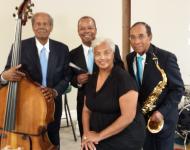 BOOKER T. SCRUGGS ENSEMBLE
A storied local jazz ensemble led by community leader Booker T Scruggs, II. 

Wednesday, June 28, 12pm-1pm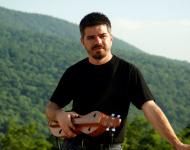 BUTCH ROSS
Typically the dulcimer is used for playing simple tunes and accompanying the voice; most people can learn a song or two within a few minutes of first encountering the instrument. Which is probably why the one phrase you'll hear a lot at a Butch Ross concert is "I didn't know you could do THAT on a mountain dulcimer!" Ross has taken a simple folk instrument and energized it with technical wizardry, inventive arrangements and a healthy dose of rock-n-roll attitude.  

Wednesday, July 5, 12pm-1pm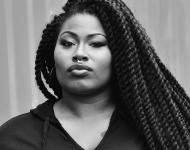 MELYN THOMPSON
MeLyn is an aspiring singer and songwriter. MeLyn truly has a passion and love for all music! Her favorite genres include Gospel, R&B, Soul, Neo-Soul, Classical, Country, and Hip Hop. 

Wednesday, July 12, 12pm-1pm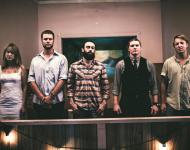 CANEY CREEK COMPANY
It would be easy to categorize Caney Creek Company as a bluegrass band based on their lineup of traditional instruments. However, their sound continues to progress, often including elements of folk and indie rock with equal frequency. Meanwhile, their approach to songwriting remains true to the storytelling tradition of Americana.
 
Wednesday, July 19, 12pm-1pm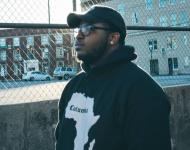 SEAUX CHILL
Seaux Chill is an R&B musician, producer and poet.

Wednesday, July 26, 12pm-1pm