The 2019 Noontunes concert series launches Fridays this fall with food trucks and music beginning Sept. 13 in Miller Park. Each live performance has a host who will discuss the artist's background and song selection providing insight not normally gathered from a standard show. Food trucks and local vendors will be in Miller Park each Friday from 11 a.m. – 2 p.m. for show attendees to enjoy.
"Noontunes returns this fall to highlight Chattanooga's impressive local music talent and provide a fun, lunchtime experience in Miller Park," states Meagan Shinn, program director at River City Company. "We continue to be grateful to have so many community partners come together to support this music series that is entirely composed of local artists." Each performance will be open to the general public free of charge and live streamed by TechTown on the Chattanooga Fun Facebook page operated by the Chattanooga Convention & Visitors Bureau. The performances will also air on WUTC.
2019 Lineup
Sept. 13, 2019
Carlos Colón and his Tropical Swing Band 

Hailing from Puerto Rico, Carlos Colon and his Tropical Swing Band have played a decade's worth of salsa inspired performances across the Scenic City. Playing tropical music from many Latin countries in addition to original music, Carlos plays the conga and other Latin percussion instruments while the remainder of the band brings the sounds of brass, piano, bass, electric guitar, timbales, maracas, bongos and more to life in performances that guarantee listeners will get up and move. 
Sept. 20, 2019
Barefoot Nellie & Co.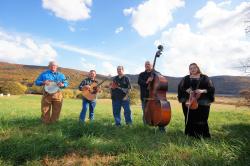 Chattanooga's Barefoot Nellie & Co. is a smooth-driving bluegrass group that is sure to impress. With the standard bluegrass band set-up, guitar, fiddle, mandolin, banjo and bass, these musicians manage to blend traditional sounds with more progressive ones. What is created is music that is both accessible and innovative, a successful fusion of things old and new.
Sept. 27, 2019
Kimmie J. Soul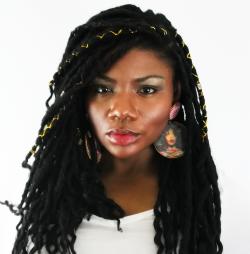 Born in the Music City but raised in Chattanooga, singer/songwriter Kimmie J. Soul has performed with groups such as the Nashville Soul Choir and Jah-way. She's also  backup for artists such as Kirk Franklin, Mandisa, Melinda Doolittle, and Tobi Mac to name a few. Kimmie J. Soul is also a band member of the artist Seaux Chill and friends as "Seaux Glow." Kimmie J. Soul is not only making an imprint in the music circuits, but she is also a part of a dynamic black economic empowerment group of 4 women called Black Fridays. Kimmie J. Soul is now working on her EP release series "Love is Blind."
Oct. 04, 2019
Fresh Mind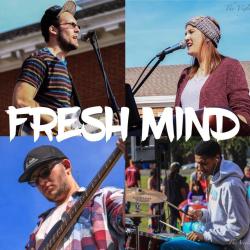 This band will have you dancing and rocking away to their genre mixing sound. With hints of reggae, rock, jazz and pop, their high energy performances will leave you feeling great! Born and raised in Jamaica, their front man James Snider incorporates Jamaican vibes in their music with reggae rhythms and steel pan solos. Fresh Mind is must see!
Oct. 11, 2019
The Trinity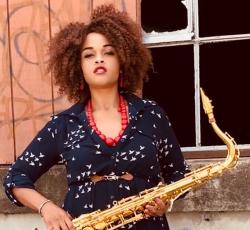 The Trinity Band consist of a group of musicians with extensive history and love for music. The Trinity band provides a wide range of genres including smooth jazz, blues, pop, R&B, hip-hop jazz, reggae, reggaeton and CCM. They create an environment of ambiance that will feed the ears of listeners with love, joy, peace, healing, happiness and life. 
Oct. 18, 2019
Prince T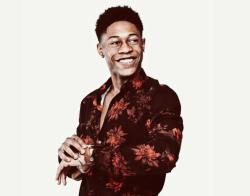 From Terrence J. Smith III to "The City's Son," Prince T is making his way through his hometown city of Chattanooga. Inspired by the words from his grandmother, Prince T focuses on bringing the sounds of Motown back to the ears of a new generation. He's performed in local venues such as the Chattanooga Cigar Club and has worked with local artists including Mr. Vista on "REHAB." He delivers classic covers of familiar tunes by The Temptations or Marvin Gaye, as well as revamped country songs by artists like Cam.
Oct. 25, 2019
The Briars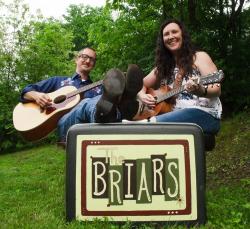 The Briars are a Chattanooga-based Americana duo featuring Jerris Schmidt and Robert Lovett, each sharing lead and harmony vocals, and each on guitar and percussion. The Briars also write, both separately and collaboratively, and the results are sure to please anyone who appreciates modern, melodic songs with acoustic textures rooted in traditional American music. Vocal harmonies are the bow that ties everything together. A self-titled EP has just been released, prior to their showcase performance at this year's Southeast Regional Folk Alliance convention.
Nov. 1, 2019
Lori Button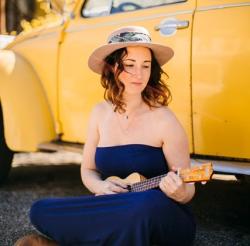 Lori Button is a singer/songwriter currently hailing from Chattanooga. She writes dreamy folk-pop music inspired by her travels and eclectic life experiences featuring themes of self discovery, possibility, betrayal, redemption, hope, and most of all, love. Come out and see Lori Button for a good time! 
This is going to be a great music series. We can't wait to see you at one (or all) of the 8 week mid-day shows! Thanks to sponsors TransCard, First Tennessee Bank, Vision Hospitality Group, Elliott Davis and Chambliss, Bahner and Stophel, the eight-week all local music series at noon on Fridays will run until Nov. 1. 
Noontunes is possible through a community partnership of River City Company, Chattanooga Convention & Visitors Bureau, SoundCorps, R.I.S.E. Chattanooga, River City Sessions, City of Chattanooga's Office of Multicultural Affairs, Gold Finger Productions, TechTown, WUTC and Innovation District Chattanooga. For more information about Noontunes, visit www.millerparkplaza.com.