For most of its existence, Hill City was considered the "other side of the tracks" – a place where day laborers lay their weary heads after a long day at downtown factories. But in the late '90s, the hilly 'hood began reinventing itself, starting with a new name – the Northshore. Now, it's one of Chattanooga's most thriving and desirable areas to live, offering possibly the highest concentration of locally owned restaurants in the city. Take a stroll across the Walnut Street Bridge to explore this food-centric neighborhood, where there's something for just about every mood and budget.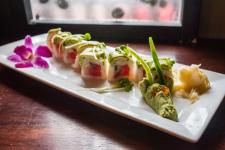 If you're looking for tablecloths and candlelight…
A long-time Northshore favorite is Sushi Nabe. Owner/Chef Yasushi Watanabe was one of the first to introduce Chattanooga to raw fish in the late '90s, combining his knowledge as a classically trained Japanese chef with an understanding of what Southerners want (fried).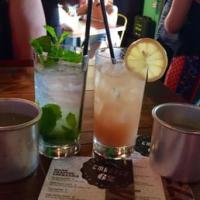 A newcomer to the area, Embargo '62, embraces our new fascination with all things Cuban. This restaurant and cantina features authentic Cuban dishes, desserts, and craft cocktails. Take a sip of an authentic Hemingway Royale cocktail or try the tasty Lechon Completa with Congi and Sweet Plantains for a taste of the real Cuba. Outdoor seating is plentiful and the indoor restaurant/bar has the genuine Caribbean atmosphere.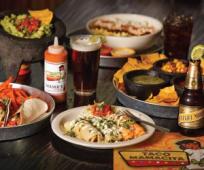 Local Northshore restaurateurs have elevated the fast casual concept. Good Dog gives the humble hot dog a foodie makeover, offering all-beef, veggie and even house-made sausages topped with things like pimento cheese, mango-tomatillo salsa and curry ketchup. (Traditional toppings available for the purists). 
Taco Mamacita does the same for the taco with funky fusions like the Loaded Gyro Taco and the Shrimp Po' Boy BLT. River Street Deli brings the flavors of an authentic New York-style delicatessen by way of New York native Bruce Weiss. Expect to see this hands-on owner behind the counter, personally taking your lunch order.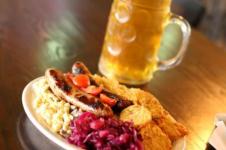 If you want food (and drinks) with a view…
Brewhaus is Chattanooga's only German-American gastro pub. They specialize in creating classic German dishes with a southern twist like Kraut Balls, Bavarian Nachos, and Honey Bacon Deviled Eggs. They feature a rotating beer selection and an amazing view of Coolidge Park, the Walnut Street Bridge, and the Tennessee River.

If you always eat dessert first…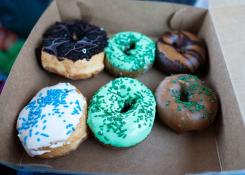 Trying to resist a sweet treat on Frazier Avenue is darn near impossible, especially in front of Julie Darling Donuts, where the intoxicating aroma of fried dough draws you in like a tractor beam. Across the street is the original Northshore sweet spot, Clumpies Ice Cream Co., where they're not afraid to churn entire key lime pies into their creamy concoctions. Just up North Market Street, Milk & Honey is breaking the Jello mold with homemade gelato flavors, such as avocado or Moon Pie. Other must-tries are amaretto, milk and honey, banana chocolate and dirty chai. They also serve sandwiches and breakfast fare.

Beyond food:
Olive Chattanooga is the city's first olive oil and balsamic tasting room, where you can sip innovative infusions like Meyer lemon olive oil, strawberry dark balsamic or green apple white balsamic. Tastings are free and you can take home a bottle of your favorite for around $18.