The much anticipated free concert series, Riverfront Nights, returns to Chattanooga on Saturday, July 20. The outdoor musical series is free for all to enjoy, and is even dog-friendly. 

Riverfront Nights focuses on local people and institutions who promote healthy lifestyles, sustainable development/business practices and, of course, an intense love of the outdoors. So come down to the riverfront and enjoy great music, food, and beverages this summer!
The 2019 Lineup is as follows:
July 20: The Commonheart
With gritty vocals over rock riffs and horns, The Commonheart delivers an emotion-packed, soulful sound that lights up any stage.
Opening Act: Burn the Treaty
July 27: West End Blend
The band pays homage to classic throwback sounds while adding their own distinct vibe and flair.
Opening Act: Groove Grease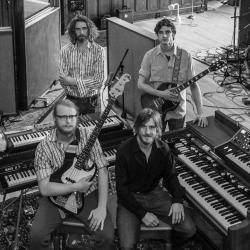 August 3: Travers Brothership 
The band presents a soulful, bluesy, taste of rock n' roll spun in psychedelic jam
Opening Act: Randy Steele
August 10: The Mighty Pines
The Mighty Pines are a soul-inspired roots rock band influenced by the wide rivers and red-brick streets of St. Louis.
Opening Act: Kapo
August 17: The Hi-Jivers
The Hi-Jivers pay tribute to the Rock N' Roll and Rhythm & Blues of the '50s and '60s through their raw, wild originals and passionate covers. 
Opening Act: Playin Possum Band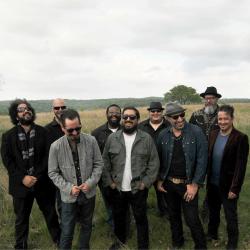 August 24: Brownout
After garnering three Austin Music Awards, the band has continued to produce music that is unflinchingly progressive, while evoking the classic influences of artists such as WAR, Cymande and Funkadelic.
Local acts begin at 7 p.m. and headliners follow at 8 p.m. Don't miss the Under "The Pup Tent" at "The Dog Pound," the only music event in the southeast that features a VIP area just for our four-legged friends and their human companions.
For more information, check out Riverfront Nights on Facebook.