If you're a fan of the performing arts, Dorothy Patten is probably a familiar name to you. Patten, who was a Chattanooga native, performed in over 30 Broadway shows, played roles in multiple television shows, and starred in a number of movies, including the 1953 classic, "Botany Bay."
Today, The University of Tennessee at Chattanooga continues to carry on a decade-long tradition by honoring Patten's legendary work with the annual UTC Performing Arts Series. The series, which has events through April, includes performances from internationally renowned artists, actors, and performers.
The UTC Fine Arts Center will host performers from LA Theater Works and Actors From The London Stage theater companies, artists from the Aspen Santa Fe Ballet, and musical guests Mipso and The Malpass Brothers. Check out the full lineup below!
2017-2018 UTC Performing Art Series Lineup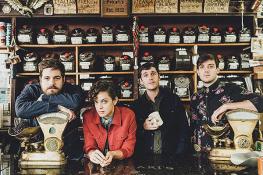 Mipso – An American Discovery Performance
Sept. 8, 2017, 7:30pm
These Chapel Hill natives combine their southern roots with their progressive surroundings to create a folksy and fun sound that is all their own. You will find yourself hanging onto every word of Mipso's melodies. Rolling Stone magazine recently recognized the group as one of their favorite 2016 festival performances. Mipso is the perfect group to start the series with a bang. Purchase tickets here.
Measure for Measure – A Patten Theatre Performance
Oct. 25-27, 2017 (Three Performances) 7:30pm
Five actors and actresses from Sir Patrick Stewart's celebrated theater company, Actors From The London Stage, will bring Shakespeare to life at the Fine Arts Center this fall. This 3 night production is a part of a residency that is designed to promote a campus-wide dialogue inspired by the works of William Shakespeare. Don't miss the elegant performances as the works and thoughts of Shakespeare descend onto the campus of UTC. Purchase tickets here.
Aspen Santa Fe Ballet – A Patten Dance Performance
Oct. 30, 2017, 7:30pm
The Aspen Santa Fe Ballet is one of the most inventive and prestigious ballet companies in the country. They are known for their commitment to innovative choreography that is influenced by both European and American contemporary-classic genres. They've performed across the United States, internationally, and now they'll perform at the UTC Fine Arts Center… You don't want to miss it! Purchase tickets here.
Malpass Brothers – An American Discovery Performance
Mar. 8, 2018, 7:30pm
Christopher and Taylor Malpass learned about music the old-fashioned way – listening to their grandfather's phonograph records. This was their earliest exposure to music, which cultivated the deep love for music that they have today.  Their talent is far-reaching in the country music realm as they mix humor with profound rhythms and tell a unique story with their lyrics. They are known to mingle with artists like Willie Nelson and Doc Watson, and even toured with the late Don Helms. Purchase tickets here.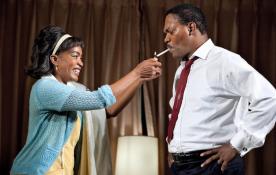 The Mountaintop – A Patten Theatre Performance
Apr. 10, 2018, 7:30pm
Winner of the prestigious Olivier Award for Best New Play, The Mountaintop seeks to find out what really happened in the moments leading up to the assassination of Martin Luther King, Jr. The show fantasizes about what may have transpired between King and a hotel maid before that fatal moment. Performers from LA Theatre Works will set the stage for this thought-provoking performance just days before the 50th anniversary of MLK's death. Purchase tickets here.