While we're known as a great outdoor city, the fun continues when we have to move it indoors. When the weather gets frightful don't hibernate, get cozy at some of the Chattanooga's best wintertime attractions. Here's the inside scoop.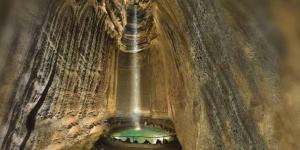 Make like a bear; head for a cave.
Bears have the right idea – caves naturally remain a comfortable 60 degrees year round. Take advantage of this natural phenomenon by visiting one of our many underground attractions. The most famous is Ruby Falls, a 145-foot underground waterfall discovered in 1928 by local spelunker Leo Lambert. The tour today involves a 26-story elevator ride into the depths of the cave and an almost half-mile hike to the falls. Raccoon Mountain Caverns is another must-see, rated one of the top 10 caves in the country. In addition to having more cave formations than any other in this part of the country – including stalactites, stalagmites, soda straws, flowstone, natural bridges and a cave shield – Raccoon Mountain features the Crystal Palace Room, the largest cave formation chamber in the Southeast. 

Get moving!

Plenty of people brave the elements year round for jogging, rock climbing, hiking and more. But when temps really plunge, there are plenty of indoor sport options. Chattanooga offers three indoor climbing gyms, including downtown's High Point Climbing and Fitness – one of the largest in the country. On Chattanooga's Southside is The Jump Park, a two-story fitness-oriented trampoline center with 10,000 square feet of wall-to-wall trampolines. In addition to open jump times and classes like Zumba Air, the bounce house features a cardio training room, yoga floor and golf simulator. If solid ground is more your style, consider bowling at either Pin Strikes or Holiday Bowl Hixson. Both offer state-of-the-art light and sound systems, entertainment centers and restaurants.


See the sights inside.
Some of Chattanooga's premiere attractions are indoors, including the Tennessee Aquarium and Creative Discovery Museum. You can also take a famous riverboat cruise since the majority of the trip takes place in a cozy cabin with large, picture windows. Another warm way to see the city is a ride on an historic train with the Tennessee Valley Railroad, which offers everything from a 50-minute trip through the pre-Civil War Missionary Ridge Tunnel to an eight-hour ride through some of the area's most beautiful countryside. Speaking of transportation history, Chattanooga was the birthplace of the towing industry and thus home to the International Towing & Recovery Museum. Here you'll find the world's oldest, largest and fastest tow trucks along with numerous other historically significant wreckers. Another museum worth a look is at the Bessie Smith Cultural Center, which celebrates African American culture and history with a regular rotation of nationally recognized exhibits. Finally, if it's entertainment you're after, try a movie at downtown's IMAX 3D Theater.

Get creative.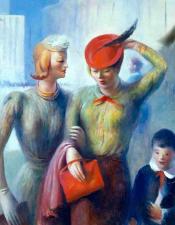 Escape winter's barren landscape with a trip to one of Chattanooga's many art galleries and museums. Prominent American artists such as Mary Cassatt, Winslow Homer and Andy Warhol are displayed at the Hunter Museum of American Art. Perched on 80-foot cliffs above the Tennessee River, the museum's panoramic views from its back glass wall is equally inspiring. Across the street, the Houston Museum of Decorative Arts displays the extravagant antique and glass collections of the late Anna Safely Houston, including the world's largest collection of antique pitchers. If you'd like to bring some of Chattanooga's art home with you, visit one of our fine art galleries scattered throughout town.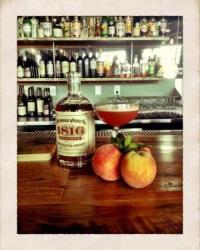 Warm your cheeks.
They've proven alcohol doesn't really warm you up, but it still makes for an enjoyable afternoon on a cold winter's day. The two largest whiskey distilleries in Tennessee – JackDanielDistillery and George Dickel – are located about an hour and a half from Chattanooga. You can sip Chattanooga Whiskey at just about any restaurant around town. If wine is more your speed, two local producers offer tasting rooms. Georgia Winery, located just off the interstate in nearby Ringgold, GA, offers fruit-forward wines made from local bounty, primarily from Muscadine vines.