2022 CHATTANOOGA TOURISM SUMMIT
SEPTEMBER 20, 2022 | 11:00 AM - 2:00 PM
CHATTANOOGA CONVENTION CENTER
AWARD-WINNING TRAVEL HOST SAMANTHA BROWN TO BE KEYNOTE SPEAKER AT 2022 TOURISM SUMMIT
The Chattanooga Tourism Co. is excited to announce that Samantha Brown, popular travel show host, will be the keynote speaker at the 2022 Chattanooga Tourism Summit. The event will be held Tuesday, Sept. 20, from 11 am-2 pm at the Chattanooga Convention Center.
Brown is an award-winning host and producer of Samantha Brown's Places to Love on PBS. The show won an Emmy for Outstanding Travel/Adventure Program and Brown won an Emmy for Outstanding Host. The Tourism Co. recently hosted Brown to film a Chattanooga episode of the show that will air in 2023.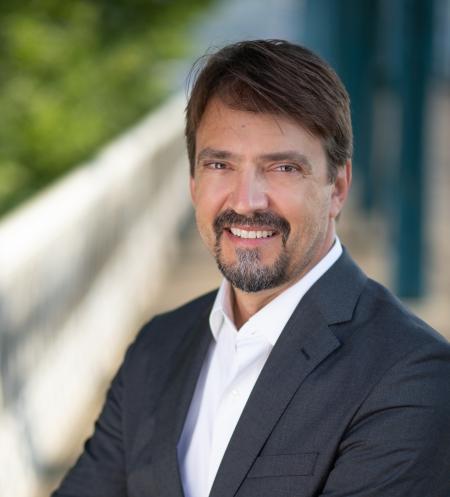 This year's program includes a State of the Industry by Chief Executive Officer Barry White; keynote by Samantha Brown; VIP Meet & Greet with Samantha Brown; exhibitor showcase; live local entertainment; and post-summit professional development sessions. Nearly 1,000 people attend the event each year, spanning industries including lodging, food and beverage, attractions, retail, manufacturing, healthcare and more.
According to the latest data, Hamilton County hosts more than 15 million visitors each year who spend $1.5 billion in our community. On an average day, that's 42,000 visitors spending $4.1 million; 15,000 of those visitors stay the night in our hotels. Visitor spending is taxed, and those taxes result in each household saving $868 on their property tax bill each year. 
Tickets are on sale now! Tourism Summit registration is required to attend event, free professional development sessions, and the VIP Meet & Greet.

We look forward to connecting with you at the Chattanooga Tourism Summit!
CHATTANOOGA TOURISM SUMMIT OVERVIEW
11:00-11:30 AM
VIP Meet & Greet with Samantha Brown

11:00 AM-12:00 PM
Exhibitor Showcase: 
ArtsBuild - Booth donated by Brewer Media | Brown & Brown Insurance | Chattanooga Coca-Cola |Chattanooga Music Census - Booth donated by Miles Partnership | Chattanooga Red Wolves | Chattanooga State Community College - Booth donated by First Horizon Bank | CTM Media | Hawkins Pointe RV Park | Nooga Shuttles | Reagan Outdoor Advertising | Selfie Museum - Booth donated by EPB | Vision Hospitality Group 
11:40 AM
Pre-program Entertainment Begins

12:00-1:00 PM
Lunch & Main Program

1:15-2:00 PM
Concurrent Post-Summit Professional Development Sessions
How can I enhance my offerings to draw more diverse visitors? How can I gain a better understanding of our local travel industry? How do I market my tourism business, product, or service in today's digital world? These are a few of the questions we'll explore during the concurrent post-Summit...
Learn More
Registration and Partnership Opportunities
Accommodations Partnership
Tourism Champion Partners
Tourism Partners
Embassy Suites by Hilton/Hamilton Place | DeFoor Hospitality Group | Ruby Falls | See Rock City, Inc. | Synovus | The Read House Hotel | Tennessee Aquarium | Tennessee Valley Railroad Museum | Chattanooga Zoo | Hunter Museum of American Art | The Simpson Organization | Mocs Sports Properties | Development Counsellors International | LBA Hospitality | Travel Southeast Tennessee | Tennessee River Gorge Trust | University of Tennessee at Chattanooga | Creative Discovery Museum | High Point Climbing & Fitness | Tivoli Theatre Foundation | CARTA | River City Company | Chattanooga Lookouts | Benwood Foundation
Exhibitors
Brewer Media donated booth to ArtsBuild | Brown & Brown Insurance | Chattanooga Coca-Cola | Miles Partnership donated booth to Chattanooga Music Census | Chattanooga Red Wolves | First Horizon Bank donated booth to Chattanooga State Community College | CTM Media | Hawkins Pointe RV Park | Nooga Shuttles | Reagan Outdoor Advertising | EPB booth donated to Selfie Museum | Vision Hospitality Group