Post-Summit Breakout Sessions
Chattanooga Tourism Summit
How can I enhance my offerings to draw more diverse visitors? How can I gain a better understanding of our local travel industry? How do I market my tourism business, product, or service in today's digital world?
These are a few of the questions we'll explore during the concurrent post-Summit breakout sessions!
Sessions are FREE with all Summit registration levels and begin at 1:15 pm, immediately after the main program.
Equity, Diversity, and Inclusion Tourism Panel Discussion 
Presented by The Chattanooga Tourism Co.  
The Chattanooga Tourism Co. will share national data on diverse travelers and how our organization is working to collect insights on their wants and needs in our region. Our panelists will share and discuss their visitor experience, marketing, and organization EDI initiatives. This session is designed to personalize and deepen your understanding of equity, diversity, and inclusion within your organization, community, and the travel industry. 
Moderator:
Donna Elle Harrison, Cultural Tourism Director, Chattanooga Tourism Co. 
Panelists:
James McKissic, President, ArtsBuild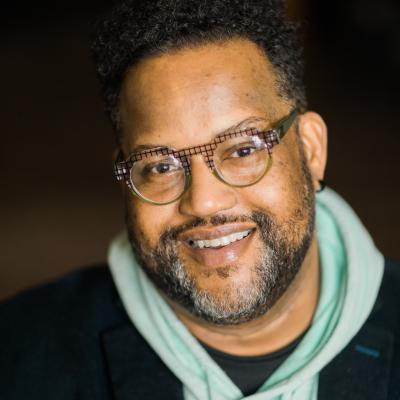 James McKissic is the President of ArtsBuild, whose mission is to build a stronger community through the arts. He served as Senior Advisor to Chattanooga Mayor Andy Berke and Director of Multicultural Affairs for City of Chattanooga Government, and as Chief Operating Officer of the Urban League of Greater Chattanooga. James is a founding member and immediate past chair of the Sankofa Fund for Civic Engagement, an African American collective giving circle, which has to date given more than $500,000 to fund programs and projects in Chattanooga's African American community. James also founded the African American Cemetery Preservation Fund, which supports the upkeep and study of two historic Chattanooga African American cemeteries. He is a graduate of the University of Tennessee at Chattanooga and the Robert F. Wagner School of Public Service at New York University. James completed the Arts Strategies certificate program with National Arts Strategies and the University of Pennsylvania and is a member of the Young American Leaders program with Harvard Business School. He is passionate about empowering communities, connecting cultures, and changing lives through the arts, cultural promotion and preservation, and philanthropy. He serves on the boards of The River City Company, Tennessee Democracy Forum, and is Vice Chairperson of Humanities Tennessee. He loves to travel, create and collect art, read, visit museums, read, and garden. 
Mara-Lynne Payne, Senior Manager of Inclusion, Equity & Diversity, Tennessee Aquarium 
 
Mara-Lynne Payne is the Senior Manager of Inclusion, Equity & Diversity for the Tennessee Aquarium. In her current role, she works across departments to advance the Aquarium's strategic objectives for DEIA at all levels of the organization. She is responsible for developing and implementing strategies that promote an inclusive workplace culture, equitable recruitment, diversity awareness training and resources, accessibility; and meeting the accreditation standards set by the Association of Zoos and Aquariums. Her previous roles for the Aquarium include Membership Manager and Brand Enhancement Manager. Mara-Lynne is a native Chattanoogan and graduate of Brainerd High School and Tennessee Wesleyan University. 
Melissa Cherry, Chief Diversity & Inclusion Officer, Miles Partnership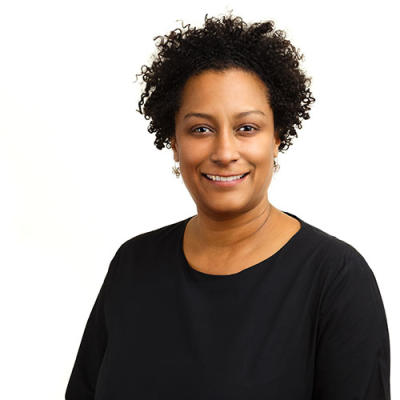 Melissa Cherry is the Chief Diversity & Inclusion Officer at Miles Partnership. In this new executive role at Miles, Cherry leads the development of the organization's diversity, equity and inclusion (DEI) consulting practice to serve current and future clients, in addition to guiding the company's internal DEI processes and best practices. 
From 2016 to 2021, Melissa Cherry served as the Chief Operating Officer at Destinations International and was responsible for the development and execution of the overall marketing and communications, information technology, meetings and education strategies to promote and elevate the association's mission and brand to drive awareness of its impact to advance the success of the destination marketing industry. She also led and developed the association's first equity, diversity and inclusion strategic roadmap released in 2020. 
Prior to joining Destinations International, Cherry was senior vice-president for marketing and cultural tourism at Choose Chicago leading domestic and international marketing strategies, including all efforts for brand strategy, integrated marketing, research, advertising and event marketing. Additionally, she launched the first-ever Cultural Tourism Strategy to increase visitation and awareness to Chicago's cultural entities, events and neighborhoods. Cherry's 25 years of experience in the industry includes prior positions at the Chicago History Museum and was responsible for implementing marketing and communications strategies, and the Los Angeles Tourism & Convention Board where she was responsible for promoting the cultural destinations of Los Angeles. 
Miles Huff, Director of Community Engagement, Cempa Community Care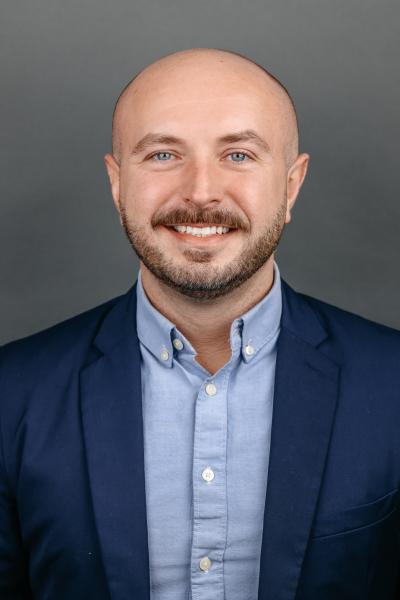 Miles Huff was born in the hills of eastern Kentucky in Harlan County, and is proud to have been born and raised in Appalachia. Miles settled down in Chattanooga after completing graduate school. He fell in love with the city and is now proud to call Chattanooga home. 
 Miles worked in the field of mental health for nearly a decade before shifting directions and entering the corporate world, working in employee benefits, human resources, and talent development. Prior to moving to Cempa Community Care, Miles served as the Vice President of Talent Initiatives for the Chattanooga Area Chamber of Commerce. 
 Miles currently serves as the Director of Community Engagement for Cempa Community Care. In this role, Miles oversees marketing, communications, development, community outreach and HIV testing and prevention.  
Miles serves on the board of directors for the Children's Advocacy Center, Artsbuild, and the National LGBTQ Task Force. He is an alumnus of Leadership Chattanooga, a part of the Leadership Chattanooga Alumni Association, was a member of the inaugural class of Leadership Hamilton County Schools and recently completed the Leadership Tennessee NEXT program. He was a "20 Under 40" honoree by Chatter Magazine in 2021.  
Miles and his husband Drew have two beautiful four-legged children - Amos and Sirius Black. 
Carlin McRae, Director of Operations, Ruby Falls 
Carlin McRae serves as the Director of Operations of Ruby Falls. Carlin's Ruby Falls career began 15 years ago as a college student working part time in a guest services role before accepting a position on the attraction's human resources team in 2016. As a leader, Carlin places a high value on collaboration and the central of role of DEI in healthy organizations and communities. Carlin is the lead facilitator of Team Lookout, the Ruby Falls team member resource and allyship group formed in 2020. Team Lookout is dedicated to fostering a diverse culture of inclusion and belonging for Ruby Falls' 100+ employees by hosting discussions and ongoing learning opportunities, as well as providing allyship and understanding. Carlin, 2012 alumna of the Holmberg Arts Institute and 2018 4 Bridges Festival Emerging Artist, is a member of the 2022 Leadership Chattanooga class, holds SHRM-CP certification, and is a foodie who loves traveling the globe. 
Digital Presence Workshop
Presented by Miles Partnership
Updated Google reviews are considered 2.7X more reputable by potential travelers and 70% more likely to attract visitors. Over the past year, our agency, Miles Partnership, audited the online presence of several hundred Chattanooga businesses to see how they can increase consumer engagement to provide a better view for travelers. In this interactive session, Miles will share the results of the audit and work with you to help maximize your online exposure to create a better visitor experience.
Facilitators:
Miles Partnership and Chattanooga Tourism Co.
Accommodations Partnership
Tourism Champion Partners
Tourism Partners
Embassy Suites by Hilton/Hamilton Place | DeFoor Hospitality Group | Ruby Falls | See Rock City, Inc. | Synovus | The Read House Hotel | Tennessee Aquarium | Tennessee Valley Railroad Museum | Chattanooga Zoo | Hunter Museum of American Art | The Simpson Organization | Mocs Sports Properties | Development Counsellors International | LBA Hospitality | Travel Southeast Tennessee | Tennessee River Gorge Trust | University of Tennessee at Chattanooga | Creative Discovery Museum | High Point Climbing & Fitness | Tivoli Theatre Foundation | CARTA | River City Company | Chattanooga Lookouts | Benwood Foundation
Exhibitors
Brewer Media donated booth to ArtsBuild | Brown & Brown Insurance | Chattanooga Coca-Cola | Miles Partnership donated booth to Chattanooga Music Census | Chattanooga Red Wolves | First Horizon Bank donated booth to Chattanooga State Community College | CTM Media | Hawkins Pointe RV Park | Nooga Shuttles | Reagan Outdoor Advertising | EPB booth donated to Selfie Museum | Vision Hospitality Group