5 MUST SEE SCULPTURES FOR ALL TO LOVE
SCULPTURE FIELDS
The Sculpture Fields at Montague Park is a meditative oasis filled with a collection of 50 plus modern and contemporary sculptures from some of the world's most renowned artists. This free 33-acre art museum is a place where you can do yoga, play fetch with your dog, let the kids play, or find a quiet spot to meditate and experience work created by artists from Switzerland to Columbia, and even those based right here in Chattanooga.
We spoke with Sculpture Fields Executive Director Anne Rushing, and she shared her 5 must-see sculptures when you visit the park.
"The best thing about the park is that we could tell a story about all 50 pieces," she said. "There's a story here for everyone who visits."
COMPOSER BY HEINZ AESCHLIMANN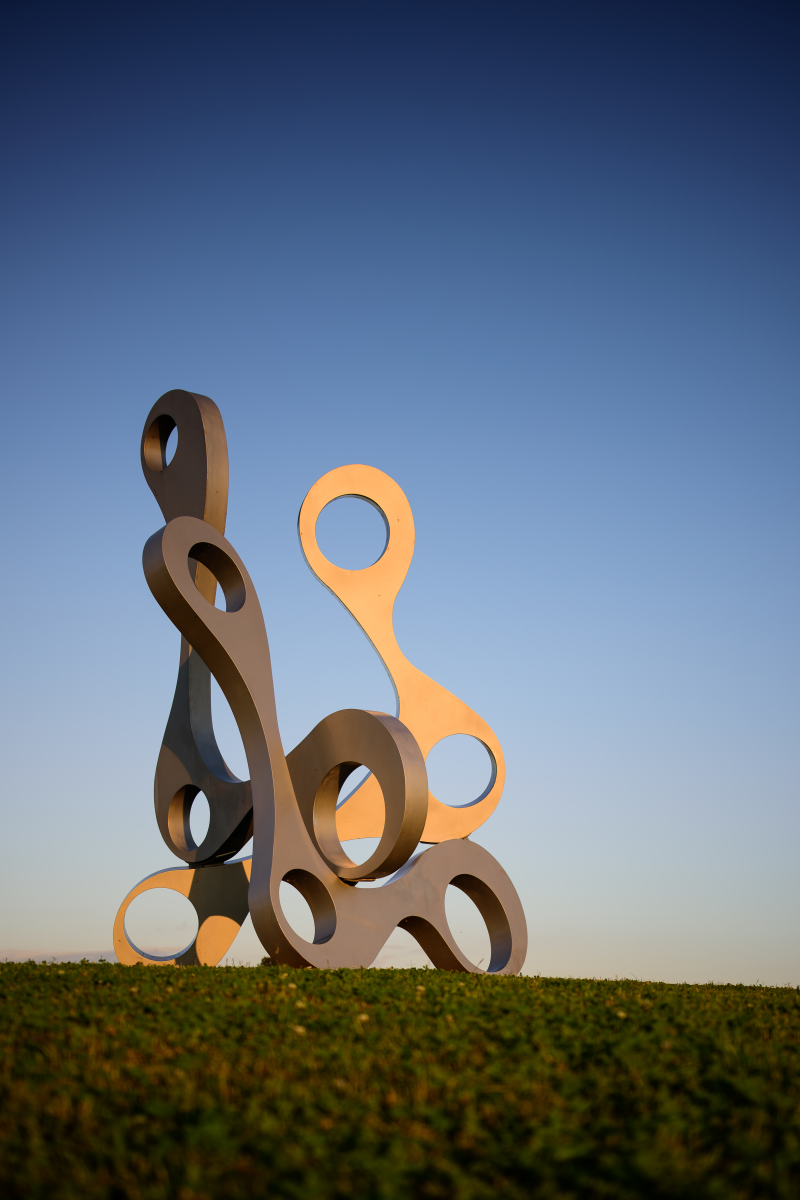 Composer is representative of Aeschlimann's ability to balance and move from artistic creativity and engineering prowess. He began his career as a civil engineer in Switzerland. Composer's rounded shapes and interlocking design make it a prime target for younger visitors. It's the piece I probably have to ask people to climb off of the most! I'm always happy when people want to get up close, but we want to make sure Composer is here for years to come (and visitors too!). 
Photo by Grant Dotson
GRANITE WINDOWS BY JESÚS MOROLES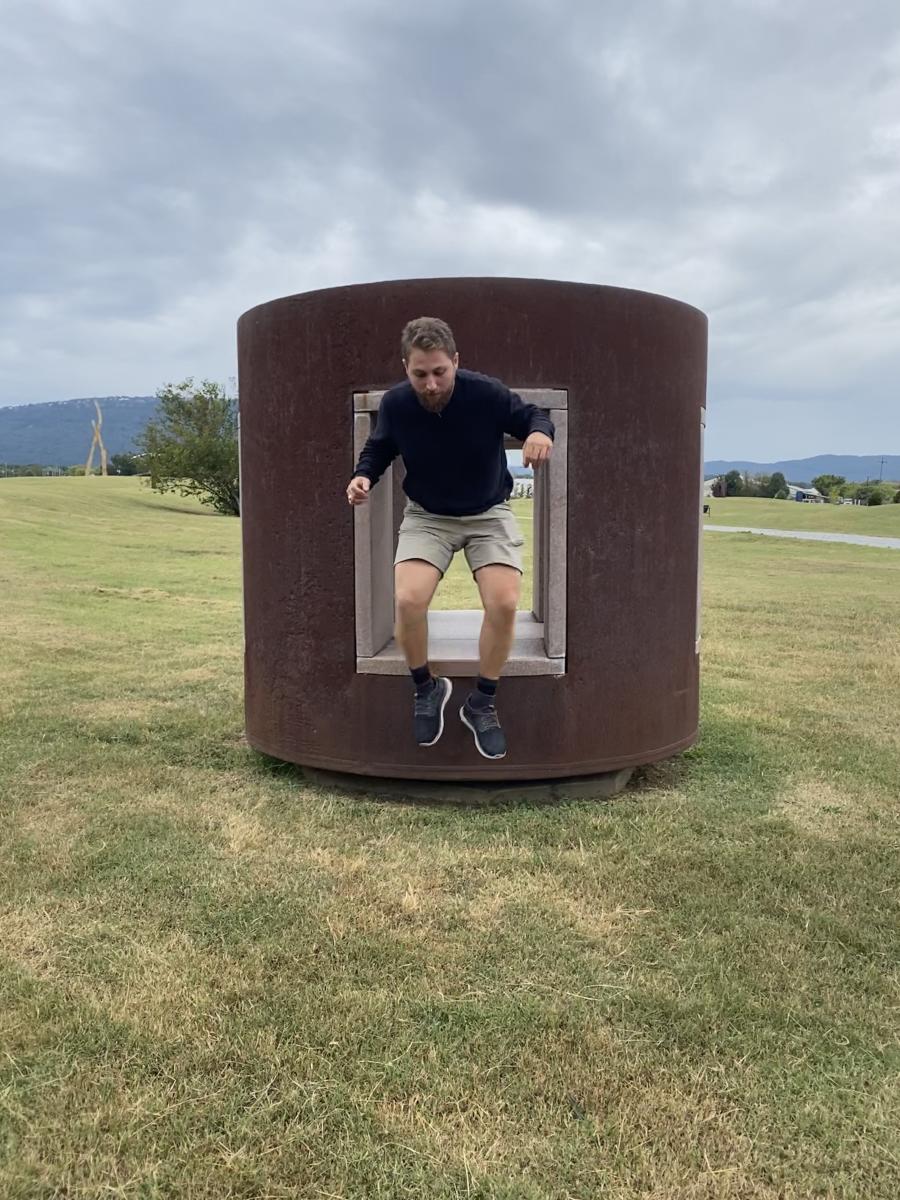 Jesús Moroles dedicated his life's work to granite. His first stone carving was a ditch on the property of his childhood home in Corpus Christi for the purposes of an outhouse. Granite Windows is one of the few pieces you can climb on, get inside and even "ride". The massive granite structure sits on ball bearings that allow visitors to rotate the piece, changing the view. I love being able to get tactile and active with the sculpture, and my niece and nephew love getting inside to be pushed around!
OCTET BY LIN EMERY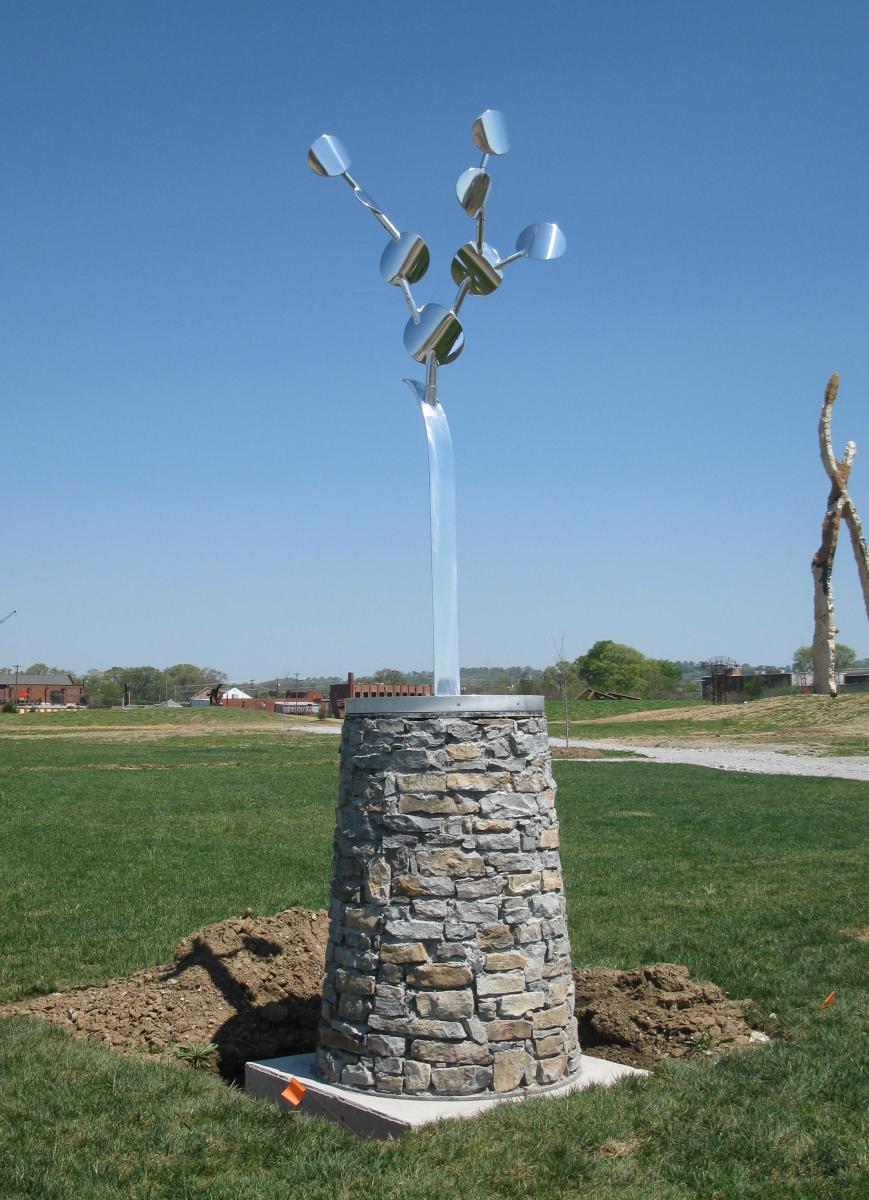 Emery uses polished or brushed aluminum in her sculptures, which she designs to move gently in the wind. She takes inspiration from music, dance and natural forms, especially flowers and trees. Her work can be found throughout the city of New Orleans, her home for many years. Octet is constantly changing and moving in the wind and shining in the sunlight. For me, it's a great piece to sit near and watch for a while as a mindfulness exercise.
CINDERELLA BY JOHN CLEMENT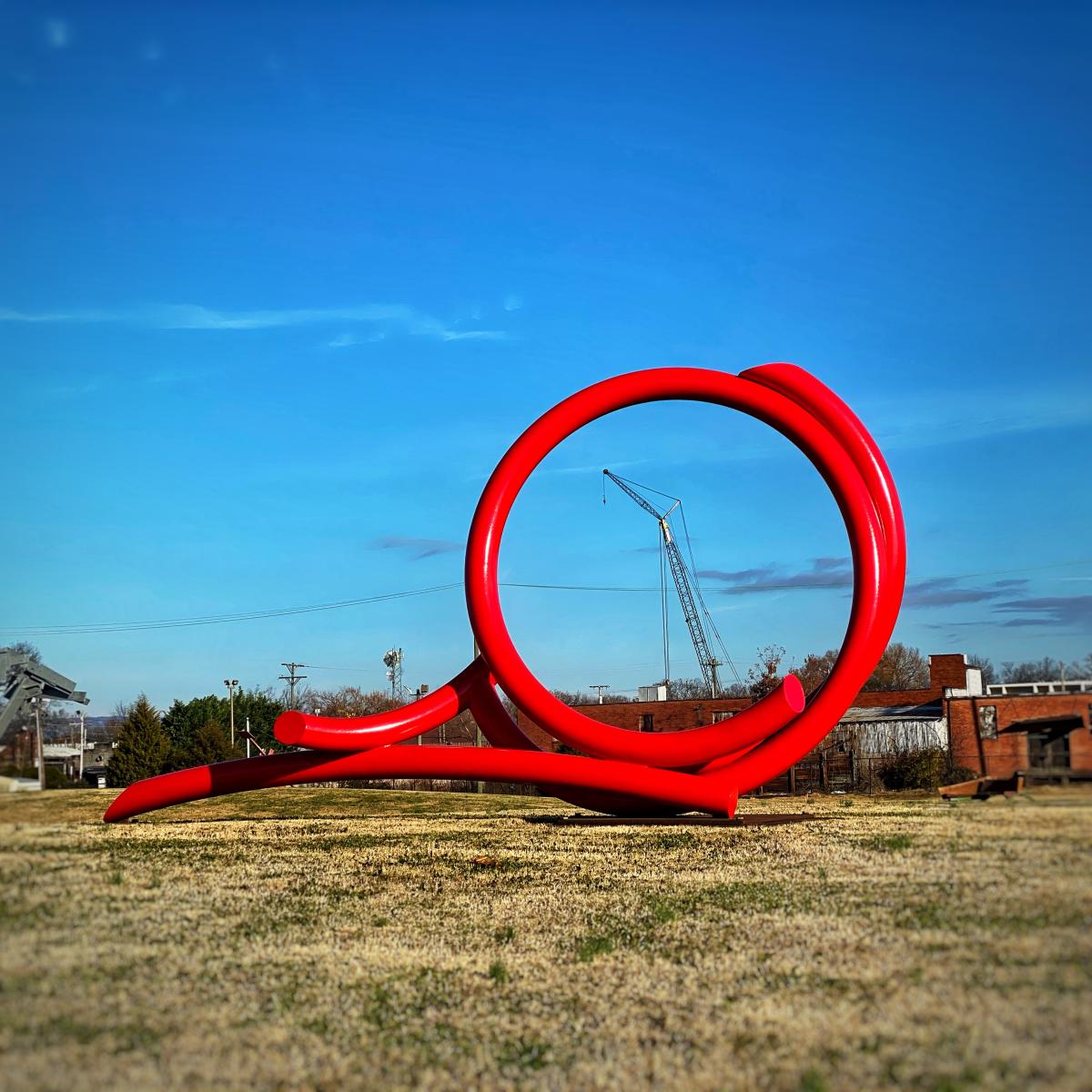 Cinderella is the newest addition to the park, and its story fits its name. Originally donated to a major university in Texas, Cinderella ended up languishing in storage. Clement and the donors' family worked to find a new home for the piece. After some restoration work and help by volunteers, our staff, and local businesses, Cinderella was ready for the ball! To me, it's a true Cinderella story that shows what can happen when a group of folks come together. I love the bright red color of the fresh paint that pops.
CAPTAIN MERKEL'S RAMMING DRAGON BY VERINA BAXTER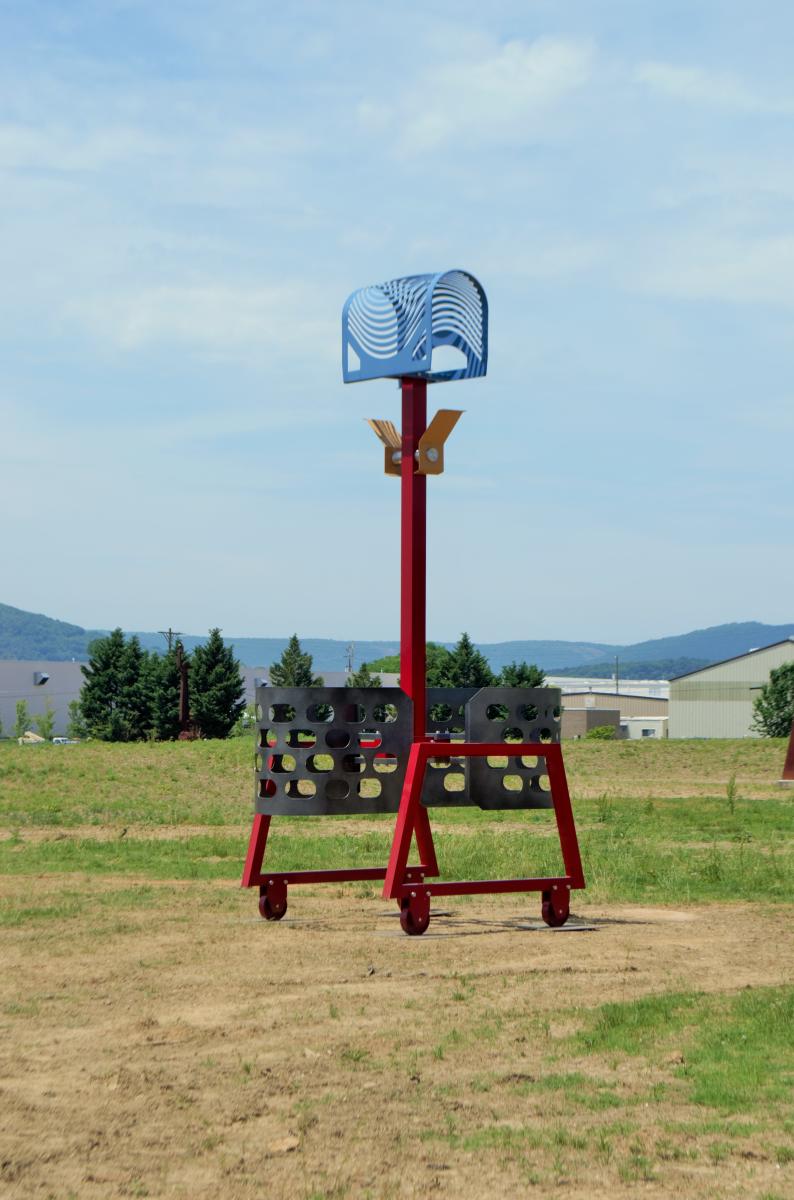 Local sculptor and arts advocate Verina Baxter (1950 – 2015) changed careers from banking to art after taking a class in stone carving. First working with stone and then with metals, Baxter dedicated herself to sculpting full time in her 40s. She's an East Ridge native and a home-grown success story. This piece always challenges my brain, because all the elements look almost familiar. Every group that visits the park sees elements of the sculpture as part of their everyday life made into a huge fantasy machine.
KNOW BEFORE YOU GO
Sculpture Fields is always free and open every day from sunrise to sunset. Download the Otocast app from the Apple Store or Google Play Store to hear stories about each sculpture. Or let your imagination lead the way.