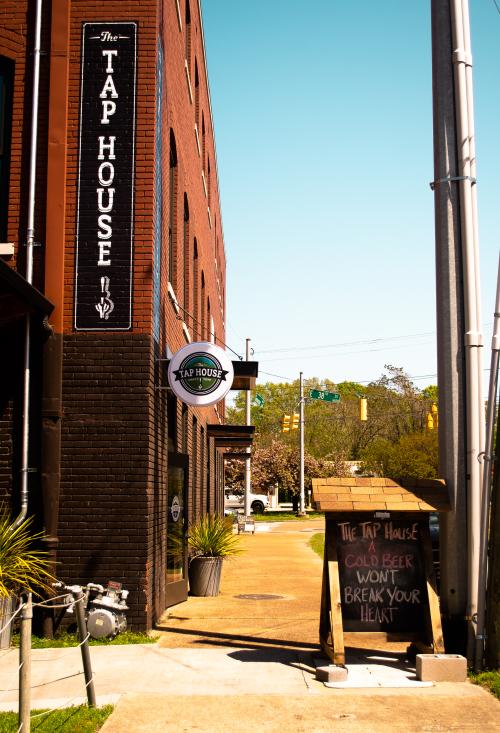 Nestled at the base of Lookout Mountain, St. Elmo is a surprising little neighborhood. On your way in, you'll be greeted with the International Towing Museum. Wait…what??? Yes, a towing museum. The only one in the world to be exact—the first recovery vehicle was created in Chattanooga. Next, earn some bragging rights by riding the world's steepest passenger railway, the Lookout Mountain Incline Railway, at an impressive 72.7% grade!
The new cars have clear roofs with an incredible view of the Tennessee Valley, and when you get to the Upper Station, enjoy a breathtaking panoramic view. Nearby and tucked along Lookout Creek, the 300-acre Reflection Riding Arboretum and Nature Center offers hiking, biking, boat rentals and a native animal exhibit with snakes, owls, toads, a bobcat, red wolves and more. Some hidden gems in St. Elmo include The Naughty Cat Café, where you can have a bite and drink, while cozying up with friendly felines—all up for adoption. For quick bites, check out Mr. T's Pizza & Ice Cream. Other neighborhood dining favorites include 1885 Grill, The Tap House, Purple Daisy Picnic Café and Sawasdee Thai. You cannot leave St. Elmo without indulging in a handcrafted scoop from the local Clumpies Ice Cream Co. 
Explore all of Chattanooga's unique and charming neighborhoods at VisitChattanooga.com /Neighborhoods.