CHATTANOOGA WHISKEY PRESSES ON
You can't just pause whiskey production. It doesn't work like that. The product needs time to sit in barrels before its ready to release. That can take years, but time equals flavor and experts know that it's worth the wait. So, when Covid-19 restrictions forced many local businesses to shut down temporarily, the owners of Chattanooga Whiskey had a big decision to make: stop now and affect the future of the product or carry on despite the Pandemic.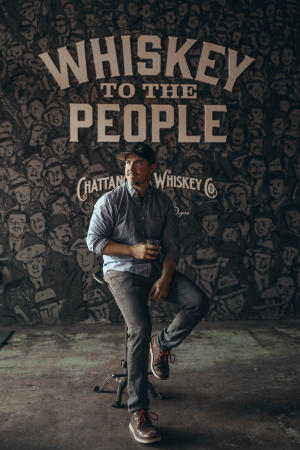 "We were starting the year really strong," said Chattanooga Whiskey CEO and Co-founder Tim Piersant. "The pandemic hit in the middle to end of March and we were unsure if it was going to be ok."
The decision to continue production was difficult, according to Piersant. But a quick decision to continue production meant they could re-focus their efforts in the meantime. And they continued to release product. They also pivoted, partnering with Gate 11 Distillery to produce hand sanitizer.
"A lot of locals appreciated our support with hand sanitizer and giving back to the Chattanooga Area Food Bank with several of our releases," Piersant said. "Every time we had a product release, people were at the front door ready to purchase."
The company donated $5 from each sale of both the Barrel Aged Gin and Rum Barrel Finished experimental releases — as well as a portion from any bottle purchased at the distillery — to the food bank.
In addition to the production pivots, Chattanooga Whiskey altered the way daily tours operated at their experimental distillery on Market Street. Limited group sizes, strict mask guidelines and bar service restrictions are the new normal. Despite a tough year, Chattanooga Whiskey is thriving. It's a spirit that locals love. Piersant said their success is due to the support from Chattanoogans along the way.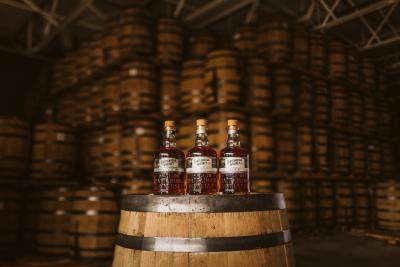 The Chattanooga Whiskey Experimental Distillery is open Mon.- Sat. from 11 a.m. to 9 p.m. and Sun., from 11 a.m. to 6 p.m. Tours start daily at noon. Capacity is limited. You're encouraged to call 423.760.4333 to make reservations.
CHATTANOOGA WHISKEY HISTORY
More than a century had passed since a whiskey product was produced and sold in downtown Chattanooga. But all of that changed with the release of Chattanooga Whiskey 100 in 2015. That same year, whiskey production began on what would be the Tennessee High Malt bourbon, the first properly aged whiskey released in Chattanooga in 102 years.
It all started in 2011 with a dream and a plan to bring whiskey back to Hamilton County. But they had to change the laws first. After a dozen setbacks and two years of legal battles, founders Tim Piersant and Joe Ledbetter helped overturn laws against distilling in Hamilton County with HB 102, or "The Whiskey Bill."
In 2021, Chattanooga Whiskey is continuing to test and release the best of their experimental batches while producing their flagship whiskeys.