LOOIE SAVES THE DAY
Meredith Strauss and her family of four are big time baseball fans. While Meredith grew up in Atlanta cheering on the Braves, she's called Chattanooga home since 2008. She married a baseball fan, and with their two sons (ages 5 and 7), America's pastime is all in the family. They go to as many Chattanooga Lookouts games as they can and at least every Sunday.
"When the pandemic hit, it was the hardest thing for my boys. I have a video of them crying the day the season was cancelled. We're so glad that they're back on," recounts Strauss.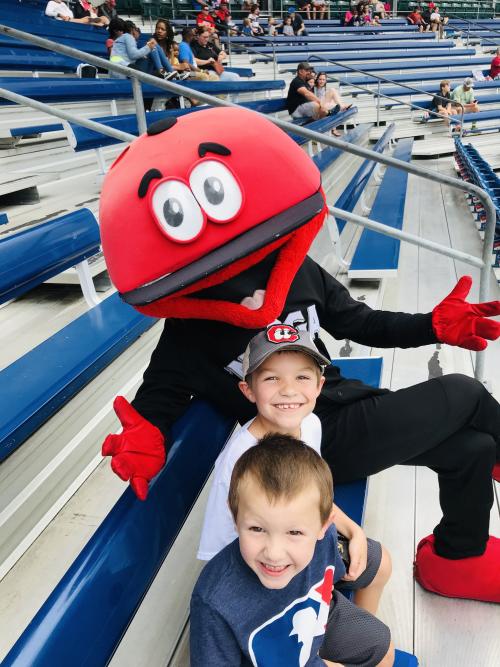 Growing up going to the Braves, Strauss and her family love the community feel of the Lookouts and the interaction with the players and staff. 
"At Lookouts, you can go up to the players after the games, talk to them and get autographs. So, it's different; my sons have gloves and bats from players." 
Strauss said staff goes out of their way for families. 
"They get to know you by name. It's a family experience. My boys know half the staff members by name, and we're not the only ones that get that treatment. I see them walking around greeting other fans by name," shared Strauss. 
That sense of community stretches beyond the field. When the Lookouts sponsored renovation of a classroom at Rivermont Elementary next to Strauss (now a teacher at Hixson Elementary), she struck up a friendship with team President Rich Mozingo. He turned out to be a very good friend to have when her sons were faced with extra disappointment last year. 
"Both of my sons' birthdays were over the summer so I called Rich," Strauss explained. "They did a birthday parade by our house, and Looie even gave them presents!"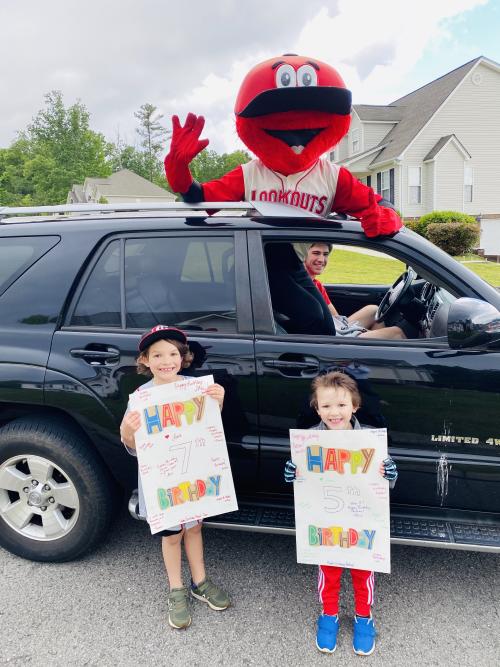 The Strauss Family cannot wait to return to AT&T Field. They usually get the Little Lookouts Kids' Club package for their sons, which includes a free ticket to all Sunday games and other goodies for ages 12 and under. 
"The Lookouts are a super affordable thing to do as a family," said Strauss. "As we transition back to normal life, it will be a good social event to go to compared to other stuff. Our youngest son has a compromised immune system, so the fact that it's an outdoor event is super comforting." 
STRAUSS FAMILY TIPS
Midday games: pay attention to the temperature and sit on the shady side of the field.
The stadium isn't huge, so all the seats are awesome!
For kids, arrive an hour before the game. During batting practice, you can talk to the players, get autographs or sign up for inning games. 
Go for the ones with the fireworks afterwards!  
See schedules, events & more at ChattanoogaSports.com.