SWAN DIVES AND CANNONBALLS
In a Chattanooga summer, there's nothing more appealing than going for a swim to escape the blazing heat. While we love that Southeastern sunshine, a good cool-down is a must-do. Luckily, swimming options in Chattanooga abound, from lakes and rivers just outside of town to pools and fountains within city limits. Grab your suit, your sunscreen, and your favorite people for a refreshing dip in these awesome Chattanooga swimming spots.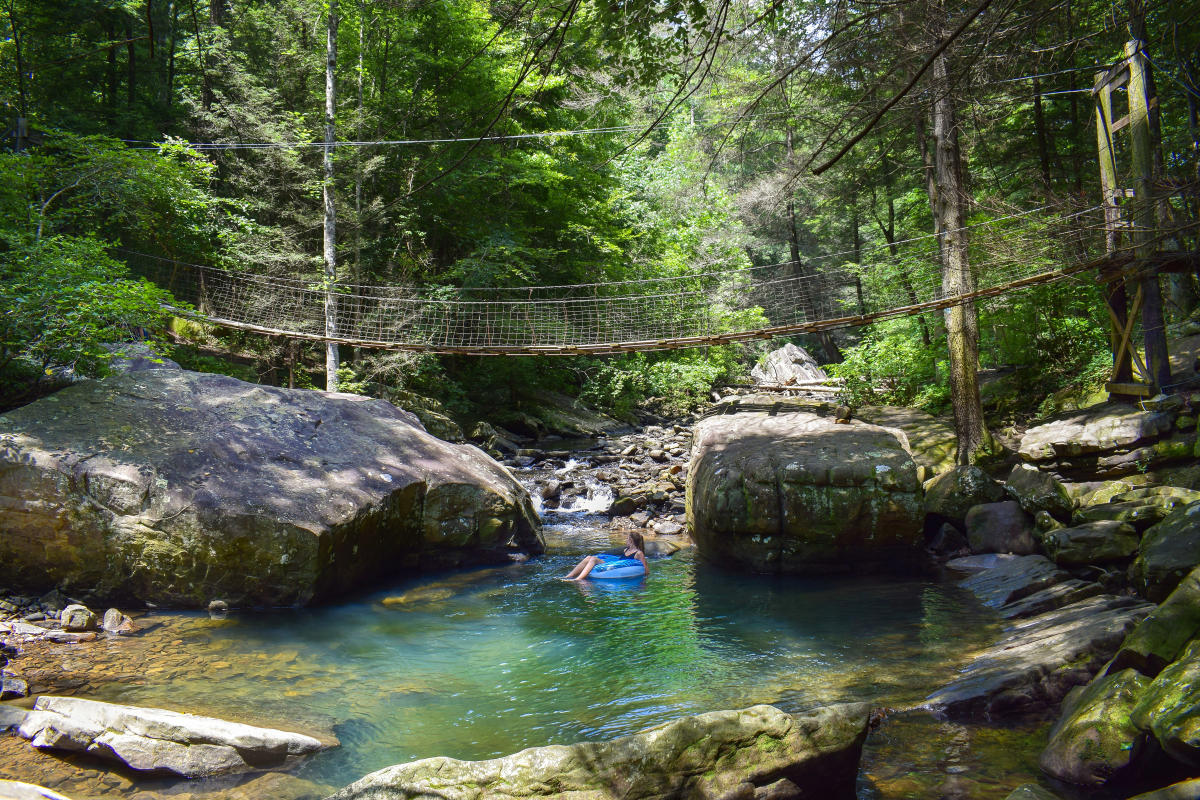 1. Rainbow Lake
It's no secret that this spot on Signal Mountain offers stellar hiking opportunities. But when summer arrives, so do the swimmers and sunbathers. From the parking lot in the historic district of Signal Mountain, it's about a half-mile downhill hike to the creek that forms Rainbow Lake. The spot is woodsy and shaded, and there's even a charming swinging bridge over the creek that's totally photo worthy.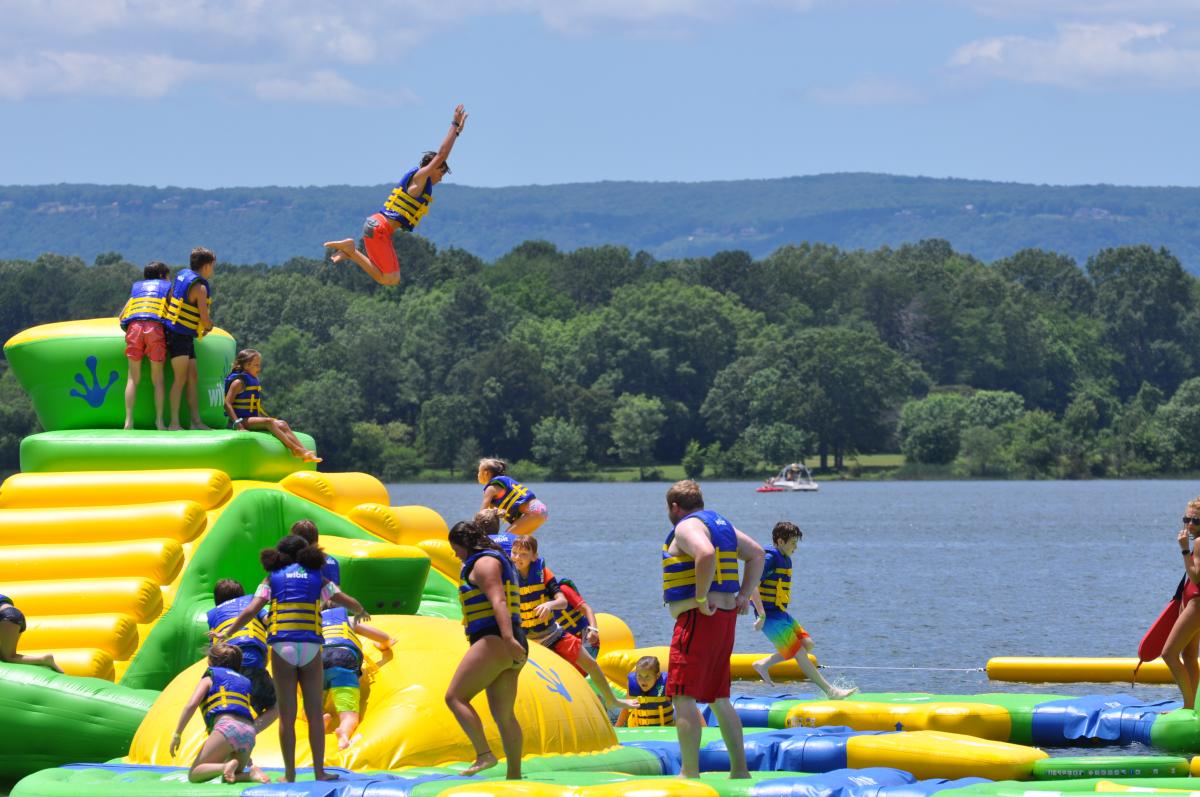 2. NOOGA Splash
A few minutes outside of downtown in Hixson, this expansive county park is exactly what comes to mind when you think of a fun, family-friendly summer day on the lake. Lush green lawns, picnic facilities, and a fantastic beach area make Chester Frost the go-to spot. NOOGA Splash is the latest exciting activity at the park. The inflatable, on-the-water obstacle course provides hours of high energy fun – run, jump, slide, bounce or splash.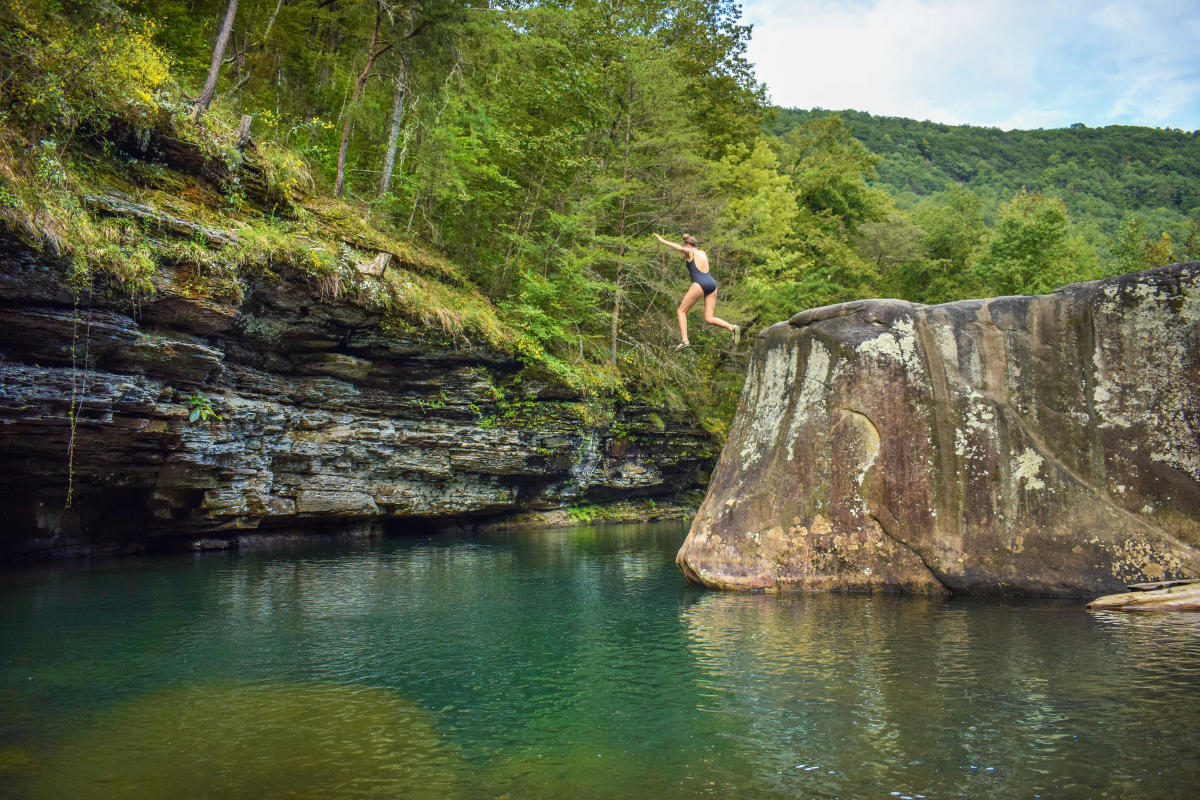 Just 20 minutes from downtown, the North Chickamauga Creek Gorge is a little wilderness oasis with plenty of great swimming holes. Walk a few minutes along an old Jeep road and you'll find the first of a series of pools formed by impressive boulders that are strewn throughout the creek. You can continue along this wooded path until you find the perfect spot to take a dip. Hike far enough in, and you may just find the most delicious of summer throwbacks: the rope swing.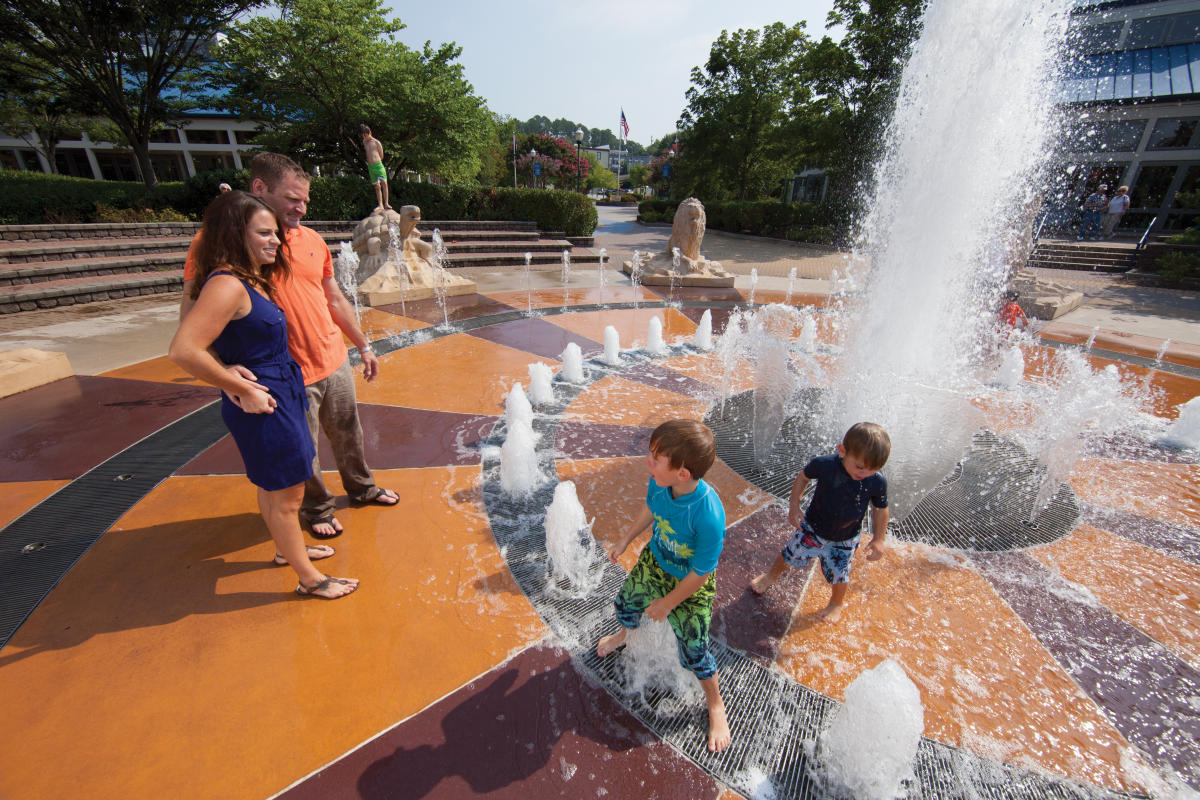 4. Coolidge Park Fountain
Little ones joining you? This interactive fountain is a surefire way to make their day in Chattanooga a memorable one. Located on the Tennessee River in the heart of the Northshore neighborhood, Coolidge Park boasts large in-ground fountain spouts that go off at random intervals for shrieky, splashy fun. Once the kids have had their fill, towel off and head over to Clumpies for a scoop of handcrafted ice cream—we can't think of a better summer day.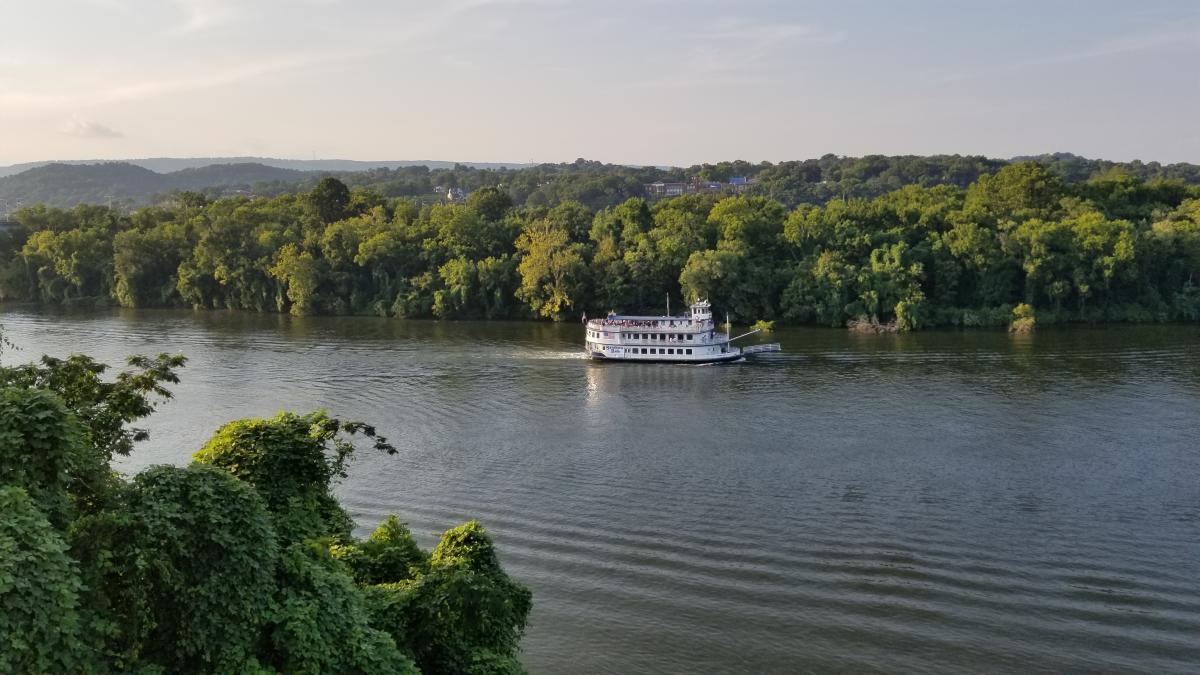 This 18-acre wooded island is located smack in the middle of the Tennessee River, parting the waterway just as it flows through downtown Chattanooga. The island has remained undeveloped, thanks to protection by the Chattanooga Audubon Society. Because it's only reachable by water, it's a prime place to stop and explore during a day of paddling on the Tennessee River. For convenient access, rent a SUP from L2 Outside or e-surfboard from Adventure Sports Innovation in Coolidge Park.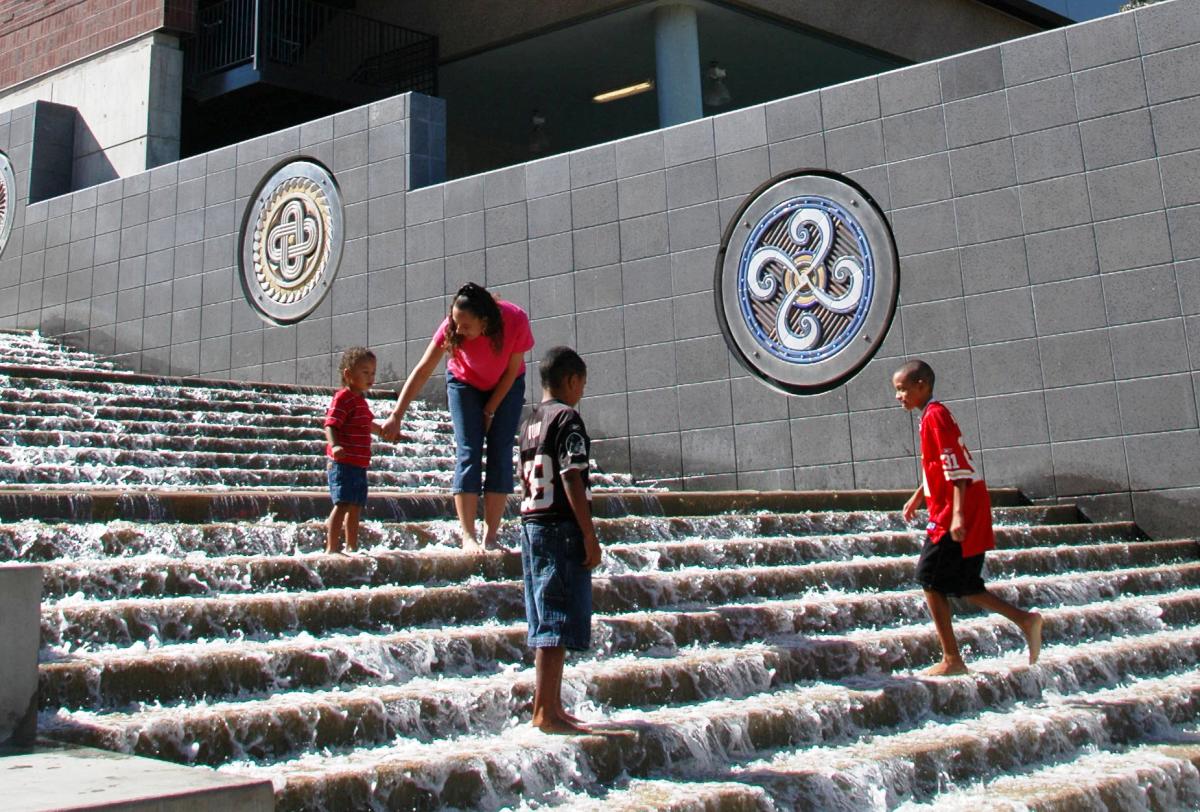 6. The Passage
This urban swimming hole is tucked between the magnificent Tennessee Aquarium and Ross's Landing on the riverfront. A series of steps leading down alongside the aquarium end in a shallow splash pool, which is ideal for kids to play the afternoon away. The aquarium itself is also surrounded by small man-made creeks that are perfect for dipping your feet on a hot summer day.